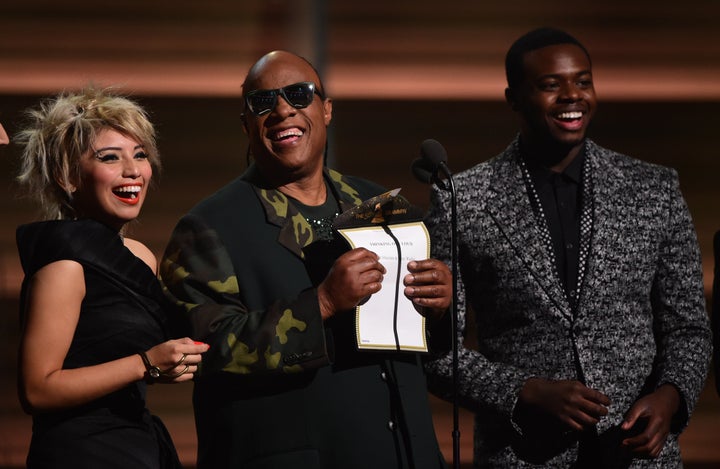 The singer had one of the brightest, most important moments of the award show after his beautiful tribute to the late Maurice White with a cappella group Pentatonix.
After the performance, Wonder went to reveal the winner of Song of the Year.
"So, I'm gonna break this open, pop it open -- you know. The hell?" Wonder said as he tried to open the envelope. When members of Pentatonix moved to help him, Wonder asked the audience.
"OK, so, y'all can't read this, right?" Wonder began laughing. "You can't read it, you can't read Braille na, na, na, na, na, na!"
After joking with the crowd, Wonder got serious.
"I just want to say, before saying the winner, that we need to make every single thing accessible to every single person with a disability."
Earth, Wind & Fire later tweeted out their thanks to Stevie Wonder and Pentatonix for the beautiful tribute: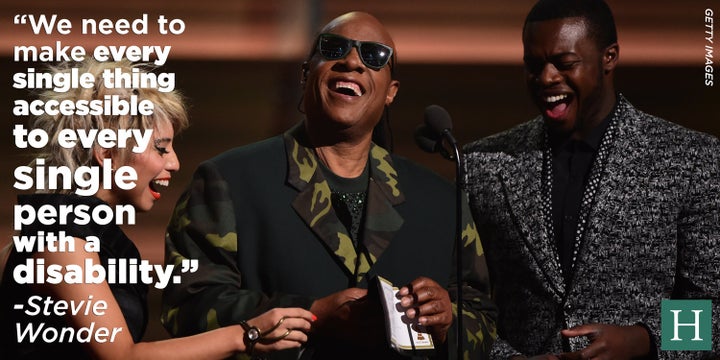 Watch the entire moment unfold below: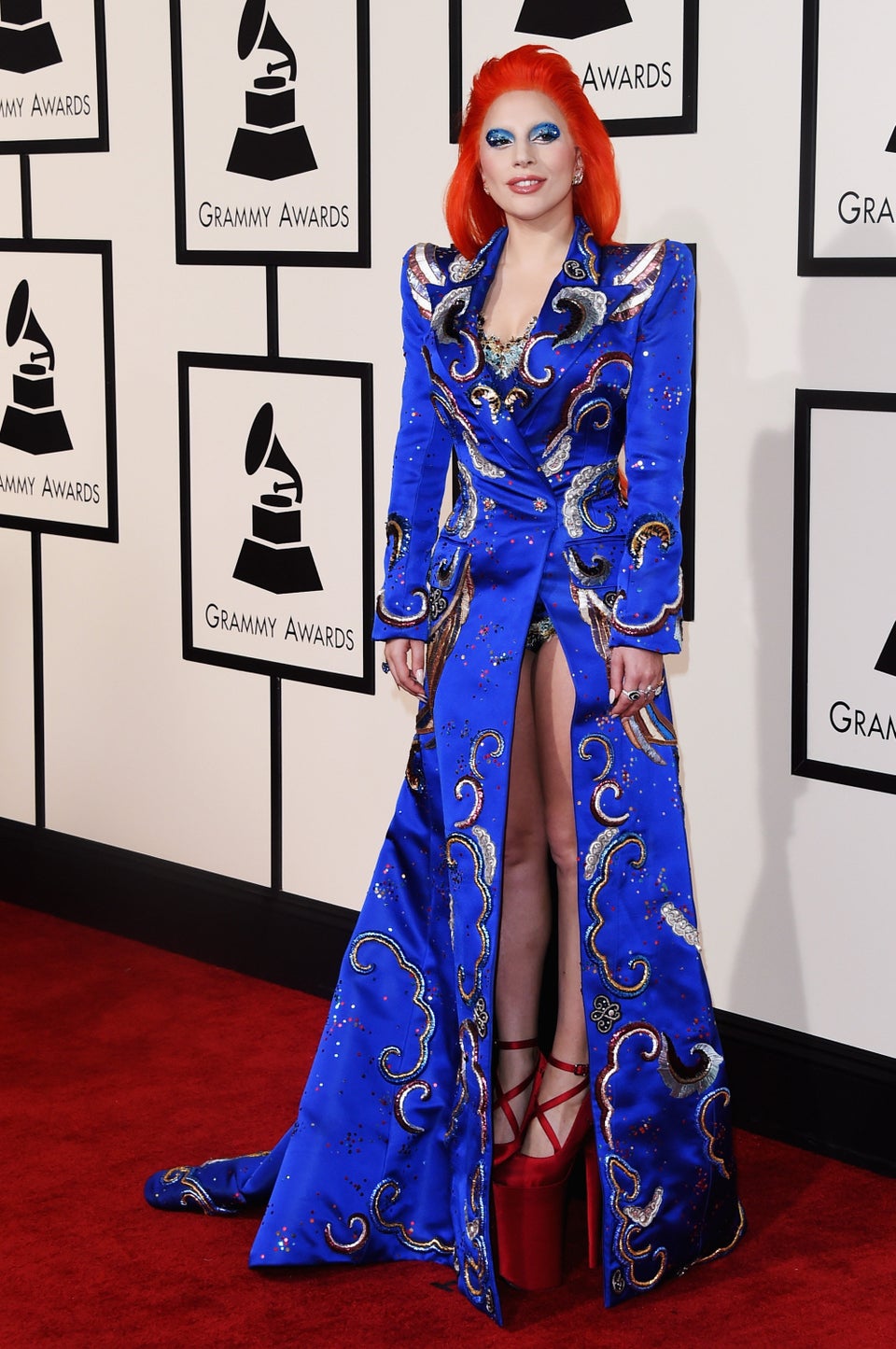 Grammys Red Carpet 2016