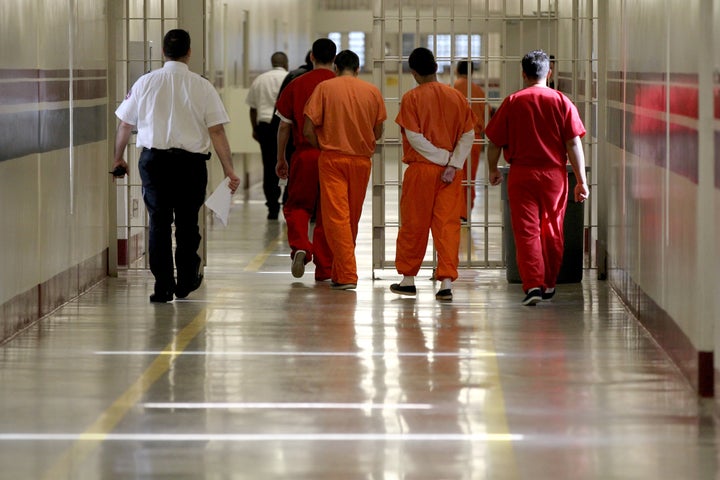 A class-action lawsuit filed Tuesday in Georgia accuses the country's largest private prison contractor of forcing detained immigrants to work for between $1 and $8 dollars per day, in violation of the federal minimum wage law.
The civil lawsuit, filed in federal court on behalf of three immigrants detained at CoreCivic's Stewart Detention Center in Lumpkin, Georgia, says that those who decline to participate in the voluntary work scheme face threats of retaliation, including criminal prosecution.
The lawsuit was jointly filed by the Southern Poverty Law Center, Project South and the law offices of Andrew Free and Burns Charest.
"Under these circumstances, no labor is voluntary," the complaint says. "It is forced."
Federal minimum wage is $7.25 per hour.
The lawsuit marks the latest attempt to challenge the legality of obliging immigrants to work while detained for wages that fall well below the federal minimum wage. A separate lawsuit was filed against CoreCivic by immigrant detainees in California in December. The second-largest prison company in the United States, the GEO Group, is also facing multiple lawsuits over its pay of detainees: one filed in Colorado by immigrants in 2015, and the other from the state of Washington last year. The GEO Group has disputed claims that it is violating the law.
Similar lawsuits have challenged work schemes in U.S. prisons, without success. But the lawsuits challenging the low pay for immigrant detainees contend that those detained under civil infractions like immigration violations should be entitled to receive the federal minimum wage.
Obliging detainees to work for such low wages subsidizes CoreCivic, which should either pay minimum wage or look to the local labor market for employees if detainees refuse to work, the lawsuit adds.
"CoreCivic's economic windfall, and the profitability of its immigration detention enterprise, arises from its corporate scheme, plan, and pattern of systemically withholding basic necessities from detained immigrants to ensure a readily available, captive labor force that cleans, maintains, and operates its facilities for subminimum wages under threat of solitary confinement, criminal prosecution, and other sanctions," the complaint says. "Without this nearly free labor, CoreCivic's windfall from immigrant detention would be substantially decreased."
CoreCivic spokesman Jonathan Burns said that the company does not comment on pending litigation as a matter of policy. He added that "all work programs at our ICE detention facilities are completely voluntary and operated in full compliance with ICE standards, including federally mandated statutory reimbursement rates for Voluntary Work Program participants."
"We have worked in close partnership with ICE for more than 30 years and will continue to provide a safe and humane environment to those entrusted to our care."
""When I arrived at Stewart I was faced with an impossible choice — either work for a few cents an hour or live without basic things like soap, shampoo, deodorant, and food."
Detainees at CoreCivi's remote detention center commonly work in the kitchen or carry out cleaning or custodial work, for which they earn approximately $1 per hour. Those who work double shifts can make as much as $8 in a day.
Wilhen Hill Barrientos, a Guatemalan national detained at Stewart who is seeking asylum, routinely works eight-hour shifts in the kitchen, seven days per week, according to the complaint. On days he works 12 or more hours, he makes $8, which is paid in the form of a credit to his commissary account. If he refuses to work, he faces expulsion from his two-person pod to the overcrowded open dormitories, according to the lawsuit.
Stewart's commissary, where detainees buy food or calling cards, is also run by CoreCivic.
"When I arrived at Stewart I was faced with an impossible choice — either work for a few cents an hour or live without basic things like soap, shampoo, deodorant, and food," Barrientos said in a statement. "If I didn't work, I would never be able to call my family."
Shoaib Ahmed, a Bangladeshi detainee held at Stewart from August 2016 to February 2018, also worked eight-hour shifts in the kitchen for up to seven days a week, earning him $4 per day. After refusing to go to work, guards placed him in solitary confinement for 10 days, the lawsuit says. Ahmed was later deported.
The lawsuit seeks damages for all immigrants who participated in the voluntary work scheme for the last decade.
Immigrant detainees have complained of poor conditions and treatment in general at Stewart, some of them documented in a 2017 report from the Department of Homeland Security's inspector general.
The Trump administration has sought to expand capacity for immigrant detention as it ramps up efforts to deport undocumented immigrants.
This article has been updated to include comment from CoreCivic.
Before You Go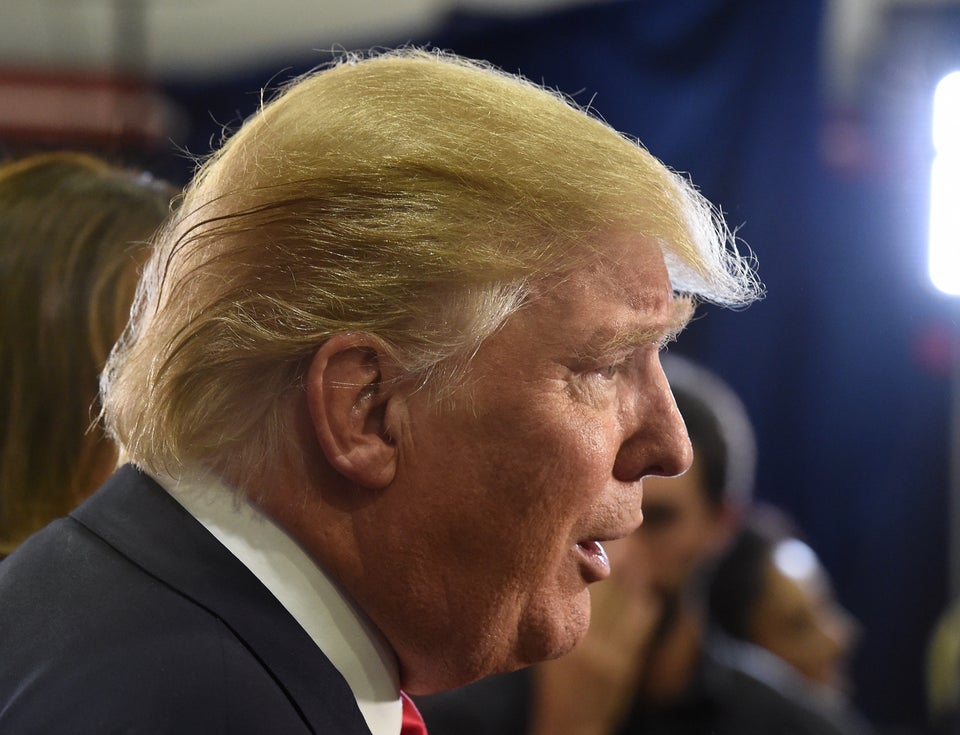 How Donald Trump Talks About Undocumented Immigrants
Popular in the Community