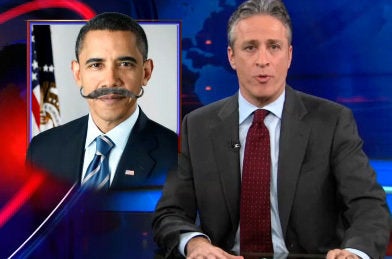 Despite pleading for a televised summit on health care reform, Republicans have consistently seemed hesitant to actually engage in one, deeming it a "travesty" and a "setup." Jon Stewart recapped the ridiculousness of these claims last night in a segment called "Summit's Eve."
To quell GOP fears, Democrats recently sent out a letter specifying the format of the summit and who'd be invited. And after ten days to review the document, Republican Cynthia Lummis took to the floor of the Jouse, still demanding to know who'd be in attendance and the format. According to Stewart, the only reasonable explanation for this statement: "She never learned how to read."
With Republicans somehow remaining distrustful, Obama released an eleven page document discussing the specific plans for health care reform. That, of course, still did not please them, prompting Stewart to lay it out there: "What the f*ck do you really want?"
Calling all HuffPost superfans!
Sign up for membership to become a founding member and help shape HuffPost's next chapter