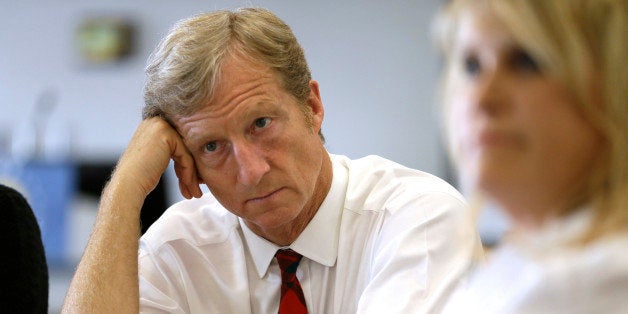 WASHINGTON -- Tom Steyer's climate-focused electoral efforts came up with mixed results Tuesday, but the billionaire environmentalist and former hedge fund manager said he has no buyer's remorse.
"I think it was money incredibly well spent. The fact of the matter is, we think this is the big issue facing the United States and the world," said Steyer in an interview Tuesday, hours after Republicans routed Democrats in midterm elections around the country. "I am not regretting a dime."
Steyer spent more than $74 million this election cycle in an effort to elect proponents of action on climate change. His political action committee, NextGen Climate Action, targeted its efforts in seven states: the Senate races in Iowa, New Hampshire, Michigan and Colorado, and the governor's races in Maine, Florida and Pennsylvania. Each race pitted a champion of action on climate change against a candidate who has denied that human activity is driving rising temperatures.
The goal, NextGen chief strategist Chris Lehane said at a press event in May, was to make 2014 "a pivot year for climate, the year we can demonstrate that you can use climate change as a wedge issue to win in political races."
Based on Tuesday's outcome, it doesn't look like 2014 was the year after all.
The candidates backed by NextGen -- all Democrats -- pulled out wins in just three of the seven races: New Hampshire Sen. Jeanne Shaheen, Pennsylvania gubernatorial candidate Tom Wolf and Michigan Senate candidate Gary Peters. The four winning Republican candidates opposed by NextGen: Florida Gov. Rick Scott, Colorado Senate candidate Cory Gardner, Iowa Senate candidate Joni Ernst and Maine Gov. Paul LePage.
But Steyer is claiming some non-electoral victories in the effort. Among them, getting climate change to emerge as an issue in each of those races, building the group's voter contacts, and engaging volunteers in efforts to get out the vote. On those fronts, Steyer said, "We feel really good."
"We try to separate the world into the stuff we can control and the stuff we can't," he said. "One of the things we can't control is if there's a big Republican wave in the United States of America on the midterm election of a president's second term. In some of those races, that wave swept over us."
Steyer said another positive result was how much attention the climate garnered in this election cycle, even if all of NextGen's favored candidates didn't ultimately win office.
"In every state we were active, Democrats and Republicans had to deal with this issue, that it was something where not only do Democrats have to be good on it to turn out votes, but the Republicans really had to move away from denial," said Steyer. "They're part-way on the road to actually confronting this issue in a realistic way. I think there's no doubt, if you look at this, it's at a completely different place in the American political landscape than it was at the beginning of the year. I think on that basis, it was a tremendous success."
While most voters are generally supportive of climate action, it tends to fall below other issues when voters are asked to rank their top concerns. Steyer argues that's the wrong way to approach the topic's importance.
"The idea of 'climate' -- in quotation marks -- is never going to be the issue. It's always going to be a local, human issue," he said. "And so to the extent that you put 'climate' on the ballot, that's never going to move the needle. The fact of the matter is, people care about their own human interests: the people they love, their families and their communities."
To that end, Tuesday night showcased two environmental success stories: Shaheen in New Hampshire and Peters in Michigan. Both embraced environmental issues in their campaigns and localized the challenges, and used the issues to distance themselves from their opponents.
Steyer said he's already thinking about the next election. "We've said from the beginning, this has always been a 2014-16 strategy," he said. "We chose our states very deliberately as states that have national importance ... We chose them with an eye to 2016."
Before You Go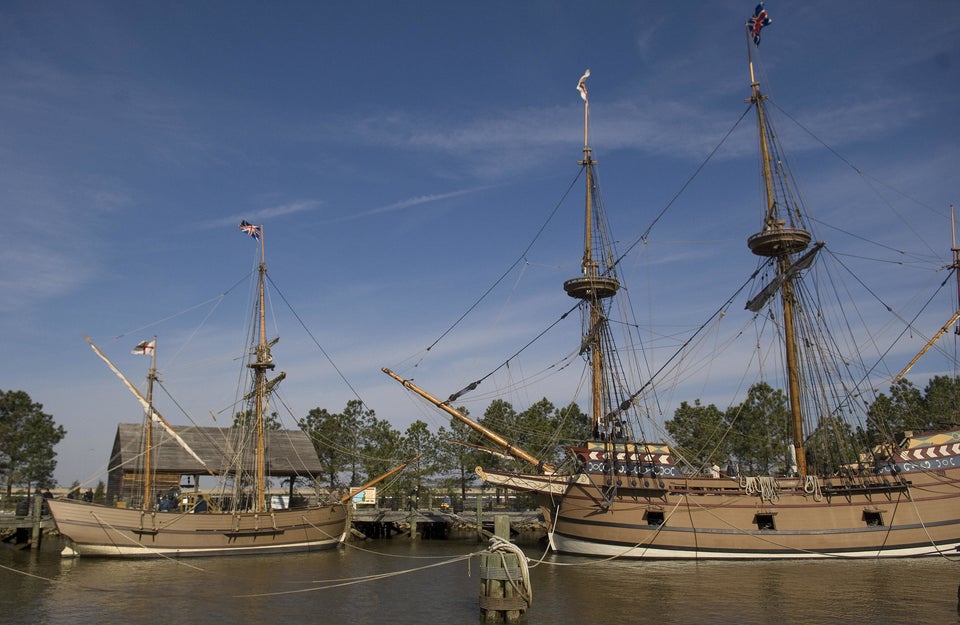 Landmarks That Climate Change Could Ruin