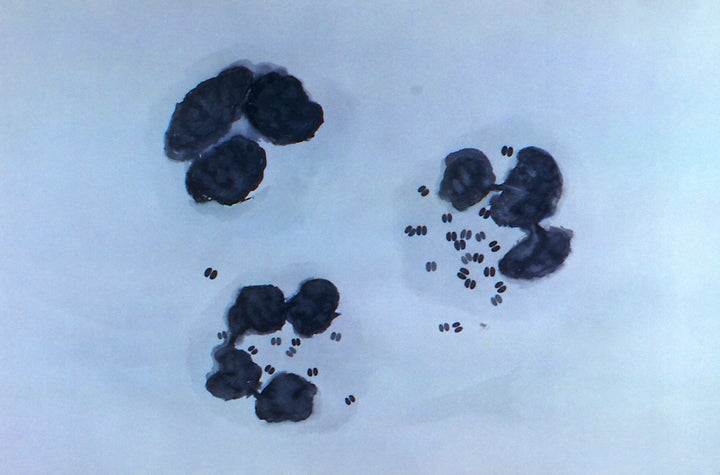 If some romance is in store for you this Valentine's Day, a word to the wise: Please practice safe sex. According to new government reports, there are nearly 20 million new cases of sexually transmitted infections each year in this country.
The Centers for Disease Control and Prevention reported that nearly half of these new infections occur in people between ages 15 and 24.
Researchers also found that there are 110,197,000 cases of STIs in total in the United States right now, including those occurring in people who newly contracted an infection and those who have been living with an infection. Young people between ages 15 and 24 make up more than 20 percent of the overall cases of both new and established infections.
The human papillomavirus, or HPV, was the most common STI observed by the researchers -- it comprised 71 percent of all the current infections (including new and old infections), and 72 percent of new infections.
CDC epidemiologist and lead researcher of the new findings, Catherine Lindsey Satterwhite, told NBC News that the United States has "an ongoing, severe, STI epidemic."
The new findings are based on two new studies published in the journal Sexually Transmitted Diseases, and detail the most recent data on STIs from 2008. Researchers looked at data on new cases and overall prevalence in past studies of eight common sexually transmitted infections, including HPV, hepatitis B, HIV, trichomoniasis, chlamydia, gonorrhea, syphilis and herpes.
Researchers also found that the number of new cases of STIs is higher in the most recent 2008 figures than in 2000. In 2008, there were 19.7 million new cases, while in 2000, there were 18.8 million new cases a year. However, researchers warned that the 2000 estimates were based on different data sources and calculated differently, so it wouldn't be appropriate to compare the two data sets directly.
One of the studies also showed the financial burden of STIs on our health care system: $15.6 billion, yearly. And researchers noted that this number does not include losses in productivity or effects like pain, so the actual total may even be higher.
Chlamydia has a particularly high price tag, costing the health care system a total of $742 million yearly, researchers found.
Related