As the first month of the new year has drawn to a close, some of the best-intended money resolutions may have already gone by the wayside. But it's not too late to get back on track. One of the best ways for college students to sustain financial resolutions is to avoid broad, generic goals such as "I will spend less money." Instead, think small and be more specific in what you plan to do, state your goals in actionable terms and be sure to set a date to reach each goal.
To reduce the amount of student loans you will owe when you graduate, for example, setting a goal to visit your college's financial aid office for assistance in checking your current outstanding balances before March 1 would be a great place to start. While there, you could take the opportunity to speak with a counselor about money saving options such as not accepting all the student loan money you may be offered next year if you can get by with less. Also, remember to submit your application for financial aid for next year as soon as possible. By hitting the deadline, you'll ensure you get the maximum amount of aid you're eligible for.
If you have previously incurred late payment fees on credit cards or other recurring expenses, you could set a goal to pay all bills on time -- late fees not only can add up very quickly, but they will also negatively affect your credit score. Create calendar alerts on your phone or computer to remind yourself when bills are due.
When trying to reduce unnecessary spending, focus on things that are tangible and visible in your everyday life. Setting a weekly budget of less than $30 for eating out or making a pledge to carpool at least once a week might be less daunting than trying to cut costs across the board. For students receiving financial aid refunds for things such as educational supplies, books and other living expenses, it is especially challenging to make sure that the lump sum of money lasts for the whole semester. It can be helpful to break down your refund by setting up a weekly spending limit or setting aside at least $100 for an emergency.
Changing overall financial behaviors should also be top of mind. Identifying one or two strategies along with an actionable goal will likely increase your chances of success. Taking a few moments to think about how to achieve your goals will help you visualize the end game. And technology can help -- make it a habit to check your debit card transactions once a week and utilize mobile banking budget apps or your bank's spending alert features. Even something simple, such as taking a different route to school or work so you are not tempted to stop at your favorite coffee shop, can help -- you can save a lot of money by making your coffee at home and taking it to go.
Lastly, keep track of small triumphs. Everyone needs a little pat on the back once in a while, so consider "taking it to the (virtual) streets" by tweeting friends about one or two things you discovered on your bank statement that you could have done without, or sharing a picture of that pair of shoes you loved, but did not buy! Be sure though not to share your personal or banking information on social media.
Staying on track to reach your financial goals is manageable if you set specific, actionable goals and focus on the small, everyday changes that you can control.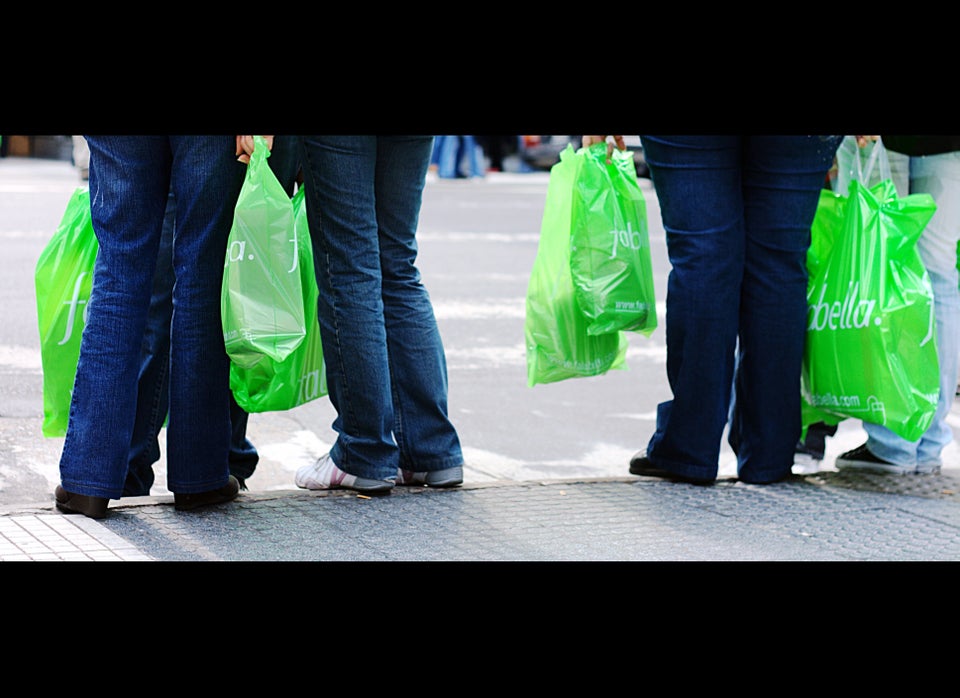 29 Ways You Waste Cash