When Ann (who chooses to remain anonymous) returned to her Hoboken, NJ condo building one afternoon this past November, a squat five-level dwelling with only ten units, she knew something was very wrong. Police cars and an ambulance were waiting out front, and the hallway was filled with uniformed men rushing by. Her neighbors were huddled together and whispering, speculating what could have happened to the thirty-something single guy that rented the apartment on the first floor. "I heard it was a gruesome sight," she told us. "The (body) was in there for days, so they needed to hire a professional cleaning crew to get rid of the odor."
Although it was never officially reported, the other inhabitants in the building told Ann that the young man had committed suicide, and his family called the authorities after not hearing from him for several days. Obviously saddened by the news, Ann was surprisingly calm about living in the building in the wake of this incident. "As long as it wasn't in my place, and since it wasn't a horrendous murder, I don't care. But it would have been nice to have been notified." But four months later, the apartment remains vacant, which is unusual for the area. Ann told us that it seems the owner of the unit is using this hiatus to do some remodeling and upgrades to the space. But we wonder, what is the real reason this unit has not rented?
This story is not all that uncommon. Stigmatized properties, or homes where an incident such as a murder, suicide or other horrendous act occurred, are often hard to rent, and even more difficult to sell. HGTV Front Door wrote that these homes are on the market for at least 45 percent longer than comparable houses.
But how do you know if the home you are considering was the site of a crime? Well, certain states have laws that require real estate agents to tell potential buyers about these cases. States like California and New York have demanding disclosure laws, but according to Fox Business, the National Association of REALTORS says that Alaska and South Dakota are the only two states where the seller's agent must report whether a homicide or suicide occurred on the property in the last 12 months. In most states, agents only have to answer questions truthfully about a property's past if the buyer asks directly. But would you think to ask?
Rocket News 24 reports that in Asian cultures, potential buyers are adamant against living where someone has died unnaturally. Tokyo developers have designed the website Oshima Land, where you can type in an address to determine if such an act has in fact been committed at that location, and the page's radius has recently been expanded to include North America.
But we're still not convinced this information should be public knowledge. Tell us in the comments below whether you would live somewhere with such a sketchy past, and if you think this should be disclosed up front. Meanwhile: click through these photos of a Montreal home listing for a house that's just too creepy to sell.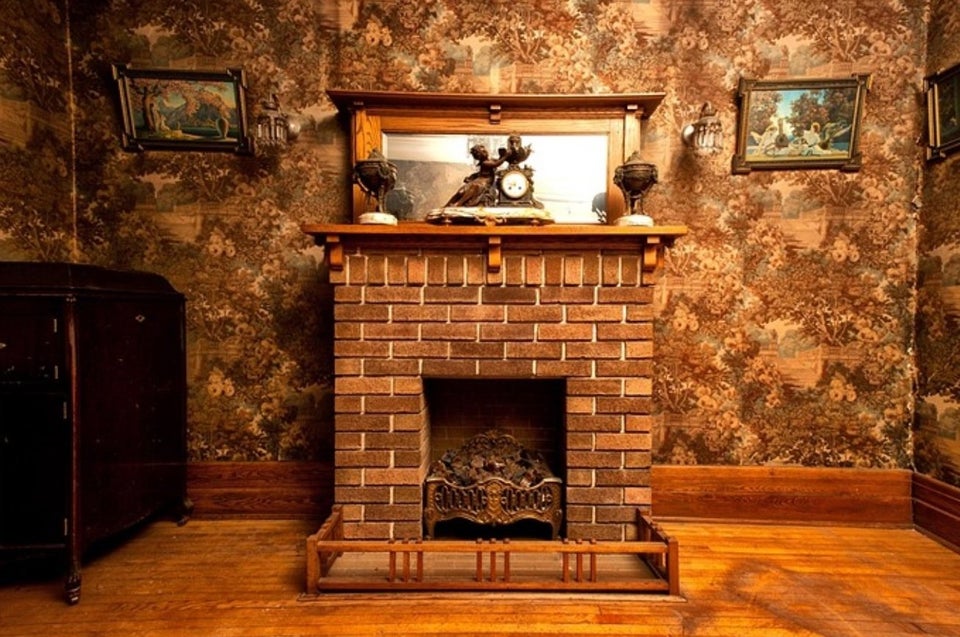 Scariest House For Sale In Montreal
Do you have a home story idea or tip? Email us at homesubmissions@huffingtonpost.com. (PR pitches sent to this address will be ignored.)