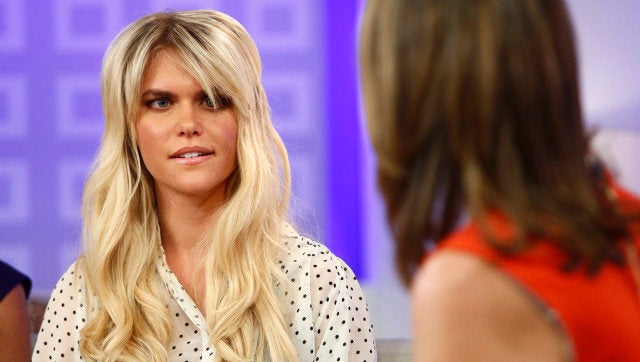 Knowing true beauty is a deep struggle our society faces everyday. It's something I've dealt with all my life -- and even more so after the propeller accident last year.
On Dec. 3, 2011, a 16th of an inch of steel changed my life forever.
A fractured skull and collarbone, a scar down my face, cracked teeth and a missing eye and hand. These were details I couldn't keep ignoring.
Almost every woman in her early 20s has aspirations and dreams of the future. At that point, I had a jumpstart to my career -- two incredible New York internships under my belt and a promising beginning as a fashion journalist, being the founder and editor of LOLO magazine.
Like any woman would in my situation, I worried about my career. I worried that no guy would find me attractive again. I worried I would never have the guts to walk out in a tank top with my new prosthetic hand and eye. How would I ever go rock climbing again? Or water-ski? How in the world would I drive with one eye and hand?
Unlike how the media labeled me, I was not a model, and I didn't perceive myself as one either. I was a fashion journalist.
My world was filled with art, and I was still on a journey of finding the true meaning of beauty. I was someone who loved to balance the outer exterior of personality with the inner. But at the same time, just like the rest of the world, I fought with the habit of judging by exterior qualities. This was no exception to how I viewed myself many times.
During my hospitalization and my recovery, I now know much of the media has dehumanized what me, my family and friends went through and were still going through. My new book, "Still Lolo," gives us a voice and offers a raw, truthful encounter that will offer life lessons for almost anyone.
Waves of shock had spread when news hit each family member and friend: I was struck by a propeller and was in critical condition.
By Jan. 17, I had been weaned off all my pain medication, and I was no longer the upbeat girl my family and friends had seen at the hospital. Depression hit me hard.
The gravity of the situation slowly began to sink in. As much as I'd like to say that I overcame everything smoothly and always saw the bright side of things, I can't. Even with my strong foundation of faith, many times I couldn't see through the dark days; some days I didn't even try.
I hated the mirror and avoided it as much as I could. A glimpse would only remind me: I'll never be normal again.
Life may be about the big picture, but it's also made up of the little things. With so many little aspects of my life impacted, it was tough placing things in perspective.
Now, looking back, and even to this day, the only way I've survived emotionally and spiritually is by the people surrounding me. Even the very night of the accident, so many friends and family members showed up at the hospital that they needed to be provided a separate room. Every person that came for me prayed earnestly to God for my survival, despite the odds of my condition.
Yes, time brings healing, but the right people can too. They reminded me of my faith and destiny. I believe in the power of prayer. Many times, I may not have felt it, but it was a strong current in my life that pushed me forward.
I was still alive; I could still think and talk. I could have been brain-dead but wasn't. I can relearn how to do many activities I'd always enjoyed. I could still be a fashion journalist. Most of all, I have people who love me dearly.
Constantly, I'm humbled to read and hear people's caring comments and words of encouragement. Though it wasn't through an ideal way, I now know that "being recognized" is a trait that can be used to serve God in new ways and be a testament of true beauty.
Support HuffPost
The Stakes Have Never Been Higher
Related
Popular in the Community