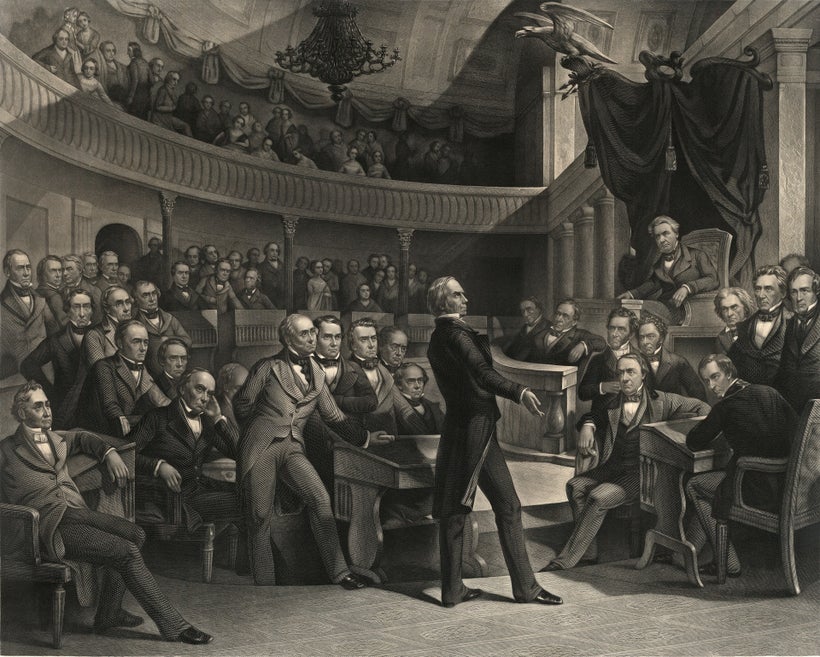 As of today, we still await the decision of whether the Trump Administration will authorize the Cost-Sharing Reduction (CSR) payments to insurers. These payments, as part of the Affordable Care Act, are provided to insurers to help reduce their costs for offering lower deductibles, co-payments, and coinsurance to certain qualified low-income individuals (those making 100-250% of the poverty level), who purchase a Silver benchmark plan in the Health Insurance Marketplace. These are very controversial payments and you can read more about these payments here: http://ow.ly/DyTX30e98gx. 
Suffice it to say, these are a big deal. Insurers have already hedged their bets by submitting tentative 2018 rate increases on the uncertainty of these payments going forward. If the uncertainty continues (right now the Administration is paying them on a month-to-month basis) or the payments disappear, it is projected that many insurers will exit all or most of the marketplaces (many have already done so), or health premiums will likely double.
Covered California, California's health insurance exchange, already has reported rate hikes twice as large next year, going from an average of 12% among participating plans to around 25% if the cost-sharing subsidies are not guaranteed for 2018. In my home state of Arizona, Blue Cross Blue Shield Arizona, our state's main marketplace insurer, is projecting that, without the subsidies, it will raise rates an average of 7.2% next year. The insurer offers plans in 13 of the state's 15 counties. Arizona has only one insurer in most of its counties, and last year the state barely escaped a serious situation where some residents would not have had access to any options at all.
The bottom line is we know the Affordable Care Act has many flaws, but at the same time it has provided health-care coverage for millions of people. The immediate priority needs to be the stabilization of the individual marketplace, especially as we are getting closer to insurers finalizing their participation and their rates, and as the 2018 open enrollment period approaches. Many lawmakers on both sides of the aisle say Congress needs to prevent a collapse of the market that could hurt millions of consumers and increase uncertainty. However, the White House seems to be offering a different message. It would appear that the administration hasn't given up hope of an Obamacare repeal bill, even though Senate GOP leaders have said they're moving on from health care. The Administration seems to be urging the GOP to stay focused on a "repeal and replace." 
Are the CSRs a bailout? Maybe, maybe not, but let's address that later after we stabilize the markets for 2018. Right now, we should do what we need to do to make sure Obamacare doesn't implode, as the Administration hints they may wish to do (not only by withholding the CSR payments, but by using public funds to discourage sign-ups, and terminating contracts for health care "in person assisters" in 18 metropolitan cities). Then, we can repair the flaws, working together in a bipartisan fashion. In fact, there are several bi-partisan discussions going on right now; for example, group of around 40 House Republicans and Democrats known as the Problem Solvers Caucus endorsed an outline of ideas aimed at making urgent fixes to the Affordable Care Act. In addition, Sen. Lamar Alexander (R-Tennessee), also, announced that the Senate HELP committee would begin hearings in September on stabilizing the individual health insurance market.
From an employer perspective, practitioners should note that existing requirements all remain in effect, as the Affordable Care Act remains the law of the land. The main concern right now is the Cadillac Tax, which is scheduled to go into effect in 2020. That's not that far away!  Draft regulations have never been issued so there isn't much to go by in terms of how it works. WorldatWork will continue to push for the repeal of the excise tax through its membership in the "The Alliance to Fight the Forty"coalition. Employers, of course, would like to see their biggest administrative headache gone, that being the reporting requirements of the Affordable Care Act…….either gone, or at least simplified.
Since there has been no changes to Medicaid, the individual or employer mandates, and the premium subsidies under the law, there shouldn't be any major concerns regarding potential cost-shifting from the individual market to the group employer-sponsored marketplace. 
The uncertainty around the future of health-care is creating a lot of anxiety…………….for EVERYONE. In interviews over the last several months, some individuals stated that they did not know from one day to the next whether they would be able to continue screenings and treatment. They were postponing or accelerating medical decisions, weighing whether to move to more insurance-friendly states, or to close modest businesses and search for employment with health benefits.
We had a great Facebook Live discussion (you can catch the playback here at http://ow.ly/vmS430cAL7g) about health-care reform and the Senatorial debate at the time. Our guest was Melissa Sharp Murdock (@WorldatWork_DC), WorldatWork's Director of External Affairs. Melissa, an expert in public policy, provided valuable insight into the political landscape, and the overall legislative process relative to the Congressional health-care debate. She was, also, able to clarify the budget reconciliation rules, the amendment and debate process, and the role of the CBO and the White House in all of this. Although this discussion was before the final outcome of the Senate health-care debate, the discussion still provides some great perspectives on the Washington D.C. scene. Also, here is a great summary of last week's outcome by another of my D.C. colleagues, Robert Baylor: http://ow.ly/I70F30e9h8q.
I know ideology and one's beliefs about the role of federal and state governments in health-care, along with deficit reduction, overall costs and the like, are certainly important, but we really need to be willing to be flexible at the same time.  An important issue like the American health-care system that represents one-sixth of the economy and affects millions of individuals deserves that. Can't we find some middle ground? There are so many stakeholders here; we truly need a bipartisanship dialogue that leads to compromise. Keep in mind that in many ways the discussion and the current law itself has not truly arrived at solutions for the underlying drivers of health-care costs. We've just been operating around the fringes.
As Senator John McCain (who you may recall cast the third Republican vote against the "skinny repeal" measure) said so eloquently in his opening impassioned speech as the Senate health-care floor debate began: let's each side of the Congressional aisle stop trying to "win-at-all-costs." For some in Washington, that has begun to resonate; for others, including the White House and senior party leadership, McCain's speech has, yet, to take hold.
Calling all HuffPost superfans!
Sign up for membership to become a founding member and help shape HuffPost's next chapter
This post was published on the now-closed HuffPost Contributor platform. Contributors control their own work and posted freely to our site. If you need to flag this entry as abusive,
send us an email
.