There are some things in life that you just know -- no deliberation, no doubts. That's how I felt the first time I saw my wife, Keri. We were both in college. I was a senior and she was in her third year, studying Art History. She was standing at UCLA's North Campus restaurant talking with a boy (I recall he was slight with dark hair and uncomfortably good-looking). I later discovered he was her Italian Art teacher's assistant (it figures).
It was a brief but meaningful glance for me (I don't think she even noticed me). I instinctively knew, in no uncertain terms, "she's the one." She was the most beautiful girl I'd ever seen. I quickly went to work to find out who she was, and located a friend who knew her and agreed to introduce us. Its easy to scoff at the idea of love at first sight and I suspect that if one of my daughters came home and told me a similar story I would be apt to dismiss it. There's a good chance I'd be wrong.
Our courtship continued for three years as I attended law school. On the day of my swearing-in as a lawyer, I had a second "Ah ha!" moment. I knew it was time. Keri had accompanied me to the ceremony along with my family but it seemed that every one of my fellow newly-minted lawyers was there with a fiancé. Meanwhile, Keri and I were still just dating. She became infuriated and turned down my invitation to join us for lunch. Ten days later we were engaged.
June 27 marks thirty years of marriage and neither of us can quite believe it. There is no doubt that my initial feeling was spot on. She is the one. She has a tenderness that draws me to her. Keri is sensitive with a quiet confidence and easy-going attitude. Her outward shyness masks tremendous strength. All those qualities make her an incomparable mom to our three children. When she sleeps, she looks like an angel. She is still the most beautiful girl I've ever seen.
How have we lasted for three decades? I adore her. Keri has always been supportive but, more importantly, she encouraged me to be my own person. Our marriage has been a partnership. We are friends, lovers and parents -- together. But we also have our own jobs and our own friends. That conscious commitment to maintain our individuality has strengthened our bond as a couple.
The journey has not always been easy and it has not always gone the way either of us imagined it would. There was a time when our marriage itself was threatened. Midway through this journey we briefly separated. We both feared we might not last seventeen years, let alone thirty. But we came back together when it was toughest and persevered. In short, we fought for each other. I'm so grateful we did.
I remember something Keri's mom told me when we got married. She said a successful marriage isn't always 50-50. Sometimes, your partner needs 90 percent and they are able to give back only 10 in return. Other times, it is just the opposite. The important thing is to always be there for one another, no matter what. It took almost losing everything for me to really understand. Ultimately, our marriage became even stronger as we discovered a deeper appreciation and love for one another. And here were are, still together 30 years after saying, "I do." I guess I should not be surprised. In retrospect, of course, it simply had to work. After all, she is the one.
Below, photos of Jim and Keri over the years: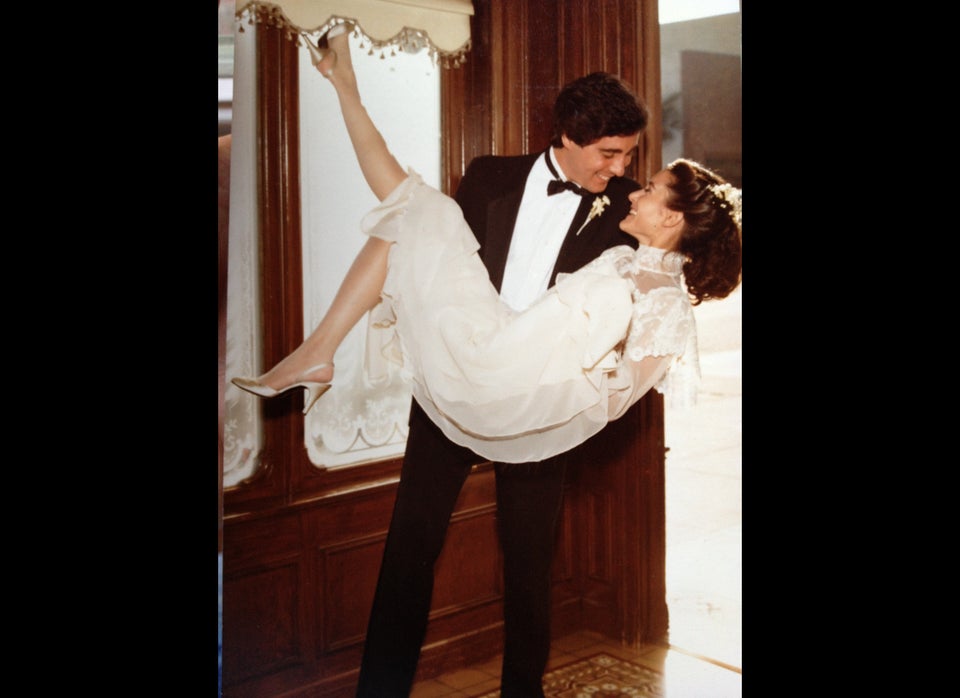 30 Years And Still The One