It's cheaper, faster, and easier than ever. Below are the seven reasons to ditch your qualms, dust off your suitcase, and finally book that trip!
(As if you needed convincing...)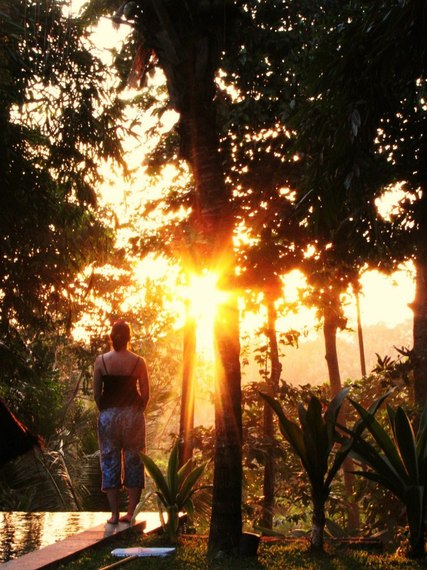 1. The Euro is at an 11-year Low
Travelers to Europe, take note! You're going to get more bang for your buck (in countries that use the Euro) than you would have in the past eleven years. The Euro is currently at one per every $1.08, and economists are questioning if it will go below $1 over the next few months. Either way, we're getting more on the dollar than we have in awhile.

2. Flights to Europe are as cheap as $99
WOW Air announced that they will launch service from Boston to Reykjavik, Iceland for just $99 will be available four days a week and will extend to five days a week after June 3rd. More info on infinitelegroom.com.

3. Good Weather is on the Forecast
It seems like there really are few good-weather destinations in winter. Luckily, spring, summer, and even fall are just the opposite! It might still be mild in parts of US, but it's spring just about everyplace else: in Tokyo the cherry blossoms are in full-swing, the lavender fields are blooming in France, and the sunflowers are blossoming in Tuscany.

4. Travel Makes You More Creative
According to The Atlantic, "international experiences can open the mind to new ways of thinking."
"Neural pathways are influenced by environment and habit, meaning they're also sensitive to change: New sounds, smells, language, tastes, sensations, and sights spark different synapses in the brain and may have the potential to revitalize the mind," the article reports.
It's not a coincidence that it's so much easier to write and sketch while sitting under the Eiffel Tower. A revitalized mind? We're all in.
5. Hostels Are Better than Ever
"Paris's coolest new hotel is actually a hostel," Conde Nast Traveler reports. If the rooftop bar, club with a dance floor, Fabien Cafe, and garden that yields fresh ingredients for drinks and food weren't enough of a sell for the Generator Hostel in Paris, the $30-per-night price tag definitely is.
The design-led hostels are in eight other cities across Europe, so Paris isn't your only chance at a swanky (but economical!) stay.
6. Free Travel Apps Are Yours for Taking
No travel agent? No tour guide? No bulky budget? No problem. There are travel apps out there to help with every part of your trip --from booking, to navigating, to learning about your destinations-- and many of them are free. These Ten Best Free Apps were designed make your next trip a breeze.
7. Travel Selfies Can Yield Major Discounts
According to the NY Times, Kimpton Hotel and Restaurant "guests who borrow a selfie stick and then post their selfies on Instagram or Twitter with the hashtag #AdoreThySelfie may win a stick of their own, a $150 Kimpton gift card, and - for aspiring Dorian Grays - a framed enlargement of their selfie." But the buck doesn't stop there. Marriotts, Cheaptickets.com, and rental car companies all offer discounts for free social-media promotion.
Hey, savings are as good a reason to smile as any.