Halloween is rapidly approaching but it's not too late to put together a great costume.
For some families, Halloween is all about the kids. For others it's a family affair and continues to get better as their family grows and the kids can get more involved. For the G family for Washington, DC Halloween costume planning is an event that takes months of planning with personal favorites being Toy Story and Dr. Seuss.
While Mom was used to picking and idea and going with it, now that her kids are older they have some input into the process. For their first year as parents the G's dressed as Farmers With Their Crop -- an adorable pea in a pod. As their daughter grew older and had opinions of her own costumes evolved to include The Wizard of Oz and Frozen. Now that their son is old enough to express an opinion he chose this year's costume theme -- which has yet to be revealed.
For inspiration check out the below pictures of the G Family Halloween through the years plus a few extras for inspiration!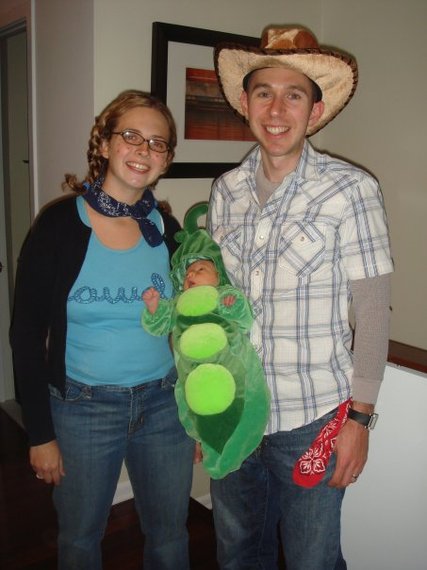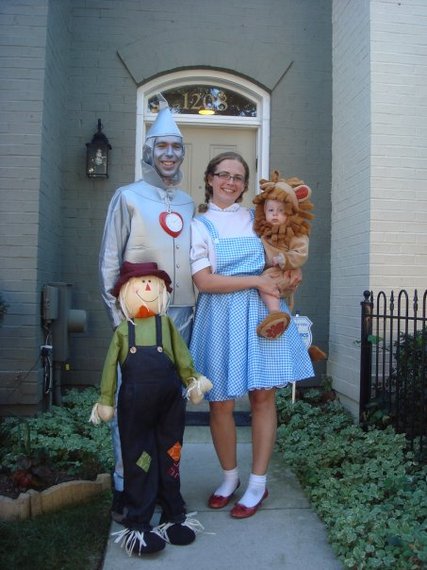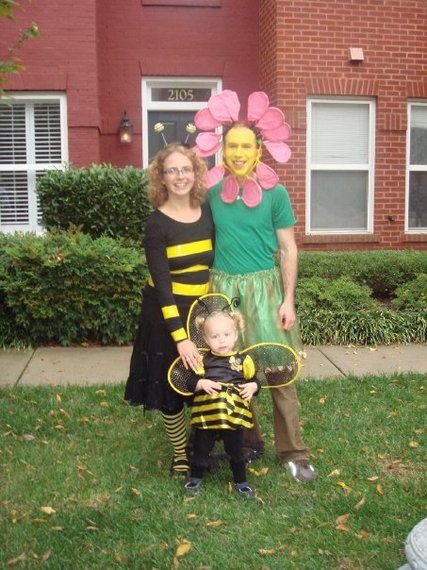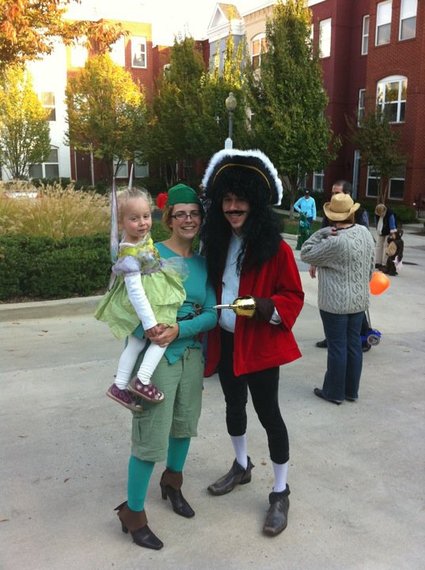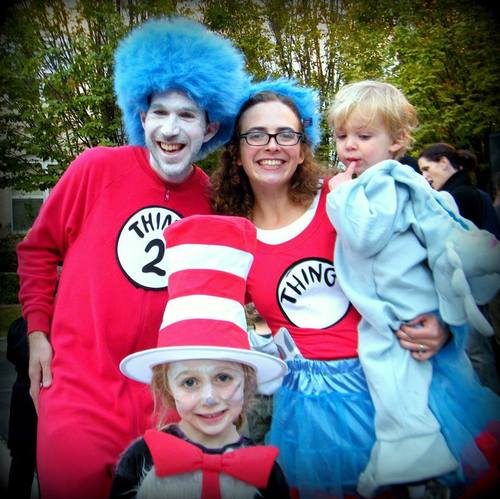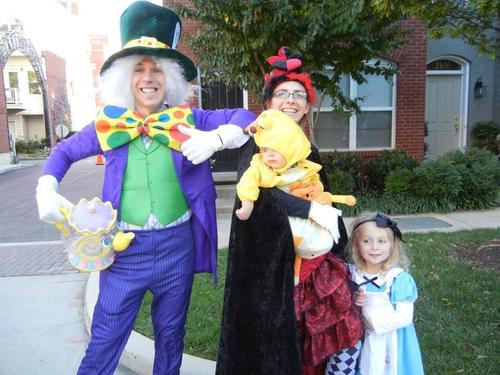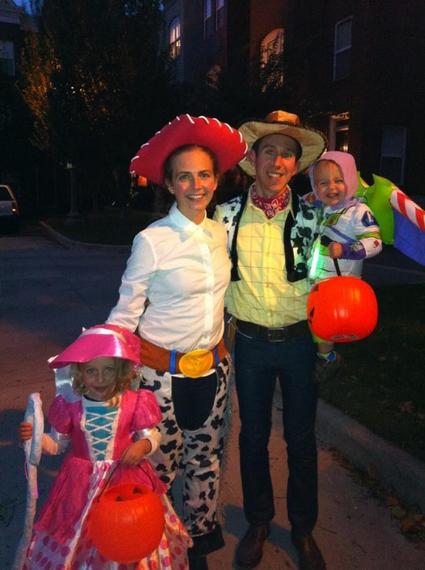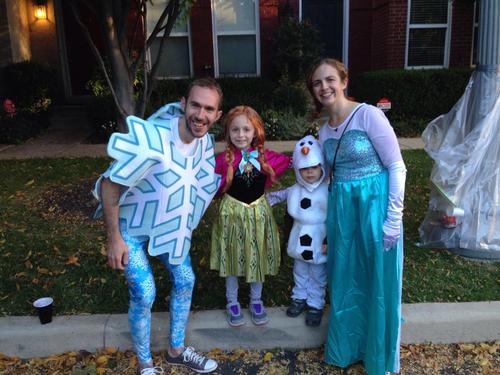 For some families, a "family costume" may involve just the siblings. What is cuter than a baby Batman going out with his big sister Batgirl?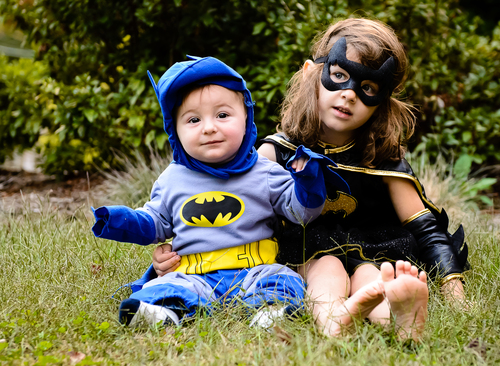 Not into licensed characters? Not a problem. Take inspiration from your child's interests and go from there. A Ninja is an easy one since they often travel in packs. Or, as my son suggested, someone in the family could be a "bad guy."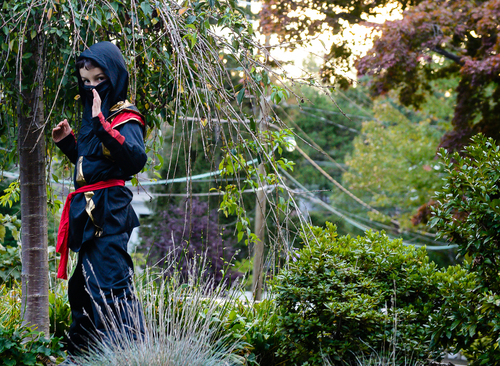 Or, use a little girl's love of faries to inspire family costumes starting with the Fairy Fina from HABA. Sisters could go as a group of faries, pirate and fairy groups, or even fairy tales.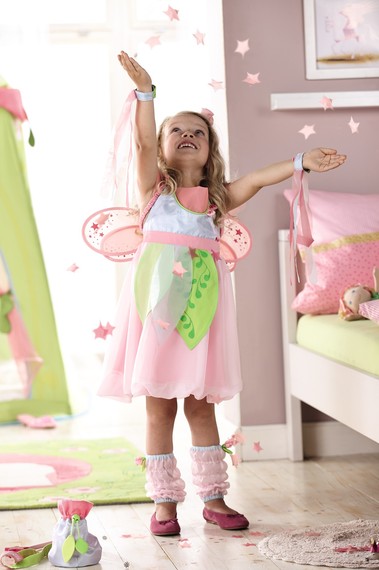 If you didn't start thinking about Halloween months ago like the G family don't worry. For the first time this year Walmart is offering 200 costumes available through the Pick Up Today service -- including the top licensed costumes for kids such as Avengers, Star Wars and Ant Man, which are some of their top sellers.
Whatever you do for Halloween, make sure to go and have some fun yourself. It's not all about the kids!