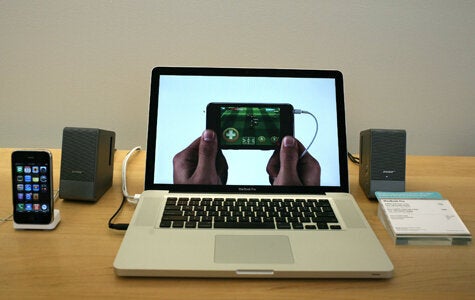 Throughout this financial crisis, Americans have heard from economists of nearly every persuasion that a sustained effort must be made to promote the flow of capital into our national and global economy. This was the rationale for the recently-passed stimulus package, which through an infusion of dollars is intended to help get the economy moving again.

What we haven't heard as much about in this national policy debate is the critical role that the free flow of information plays in global commerce. Recognizing this, Congress included $7.2 billion for broadband Internet technology in the stimulus package, in part to expand access into rural parts of our country. While initiated with little fanfare, this acknowledgement that access to the internet in under-served locations can promote better education, health, and commerce should serve as a signal to the rest of the world that investing in and promoting information technology is critical to the advancement of our societies.

Beyond the economic benefits of promoting access to information, President Obama and his Cabinet have already demonstrated a keen understanding of how essential it is to strengthening America's diplomatic ties around the world. In February, Hillary Clinton was the first Secretary of State to engage Chinese citizens in a web chat, a politically potent statement about the need to further open the doors between the United States and the people of China. The Obama Administration also recently authorized greater telecommunications links with Cuba in order to advance citizen-to-citizen exchanges, a key element of a policy designed to break down barriers and stimulate change.

As America takes these important steps to promote freedom of expression and global commerce through the Internet, policy makers and companies alike must simultaneously take into account the challenges we all face. Countries around the world embrace technology and information with vastly different philosophies, which requires us to work to ensure that as these capabilities are adopted, so too are protections for the basic human rights of the individuals who use them.

The need to defend these rights is more evident than ever before. According to a recent study by the Committee to Protect Journalists, forty-five percent of all media workers jailed worldwide are bloggers, Web-based reporters, or online editors - representing the largest professional category for the first time in CPJ's prison census. These and other cases demonstrate that we must not only work to extend technology's global reach, but also work to help protect citizens around the world from attempts to use this technology to limit speech or invade personal privacy.

Promoting the free flow of information and protecting those who engage in it does not always -- or simply -- require an influx of funding. American technology companies often confront challenging legal and regulatory regimes in foreign markets, and finding solutions requires a determined effort by many stakeholders, including governments.
To tackle these challenges, Yahoo! and other technology companies, along with human rights organizations, policy advocates like The Center for Democracy & Technology, academics, and investors last year launched the Global Network Initiative (GNI), a coalition dedicated to protecting and advancing freedom of expression and privacy in the information and communication technology industry. GNI helps guide companies on principles and practices that can - and should - be deployed to ensure the Internet remains a tool for freedom rather than repression.
At a summit this week on business and human rights hosted by Yahoo!, a collection of GNI members and social media activists from around the world are gathering to share diverse perspectives on the challenges and opportunities for both Internet technology providers and users in today's world. By highlighting their unique experiences, summit participants hope to learn from each other and educate others on their common agenda to enhance the free flow of information and respect for human rights. The web should be a tool for ordinary people throughout the world to reach beyond boundaries and become the driving force for social, political, and economic progress.



Related
Popular in the Community