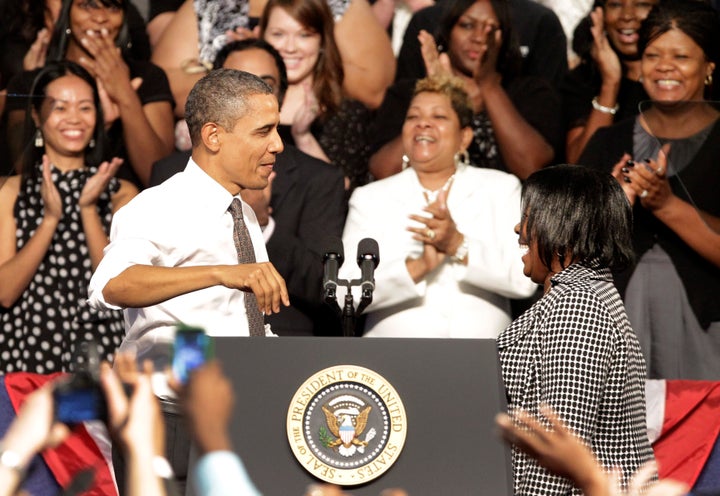 The American Recovery and Reinvestment Act showed promise to assist education, but some of its results have yet to be realized.
While education stimulus funds largely saved or created jobs in public education, ongoing state budget deficits have slowed the implementation of reforms tied to federal stimulus money, according to a Wednesday report by the Center on Education Policy. Still, federal support blunted the recession's effects on K-12 education.
"Although many districts still had to eliminate teaching and other key staff positions, our research indicates that the situation would have been worse without the stimulus funds," CEP Executive Director Maria Ferguson said in a statement.
(Read the full report below.)
The ARRA, passed February 13, 2009, funneled more than $800 billion dollars into investments in infrastructure, health, energy and education, among others, to save and create jobs, cultivate economic activity and increase accountability in government spending.
For K-12 programs, the stimulus chunk amounted to about $79 billion. In summer 2010, an additional $10 billion was approved to prevent teacher layoffs as part of a $26 billion package in state aid. The money helped keep class sizes down and prevented some school programs from being cut, and also paid for the $4.35 billion Race to the Top competitive program aimed at fueling innovative reforms.
The CEP report found that the availability of stimulus funds encouraged states to pursue a common reform agenda focused on adopting rigorous standards and assessments, implementing statewide student data systems, enhancing teacher effectiveness and improving low-performing schools.
But challenges still exist. few states had fully implemented their reforms by 2011 and as states and districts faced further budget cuts, progress on those reforms have stalled.
"Given that nearly 84 percent of nation's school districts reported funding cuts for the school year that just ended, parents and students may not see the full benefits of these reforms until local economic conditions improve," Alexandra Usher, CEP's senior research assistant and co-author of the report, said in a statement.
State education agencies responsible for overseeing the efforts also face funding and staffing issues that challenge implementation.
And as stimulus money started to run out in 2011, schools faced a fiscal cliff, clamoring for solutions to continue paying for the programs and jobs supported by stimulus dollars. To add to that, many states were reluctant to raise taxes, forcing cuts to jobs and programs in art, music, physical education and sports, among others.
A June report by the U.S. Census Bureau also found that the recession shifted the former balance in education funding: For the first time in 16 years, local governments paid a higher share toward public education than states. Revenue from state sources decreased 6.5 percent in 2010 from the year before.
Last October, the Center on Budget and Policy Priorities found that most states cut funding for schools in 2011, and a majority of states are funding K-12 education at levels lower than before the recession, after adjusting for inflation. Of the 46 states studied, 37 trimmed K-12 educational funding from the year before -- 19 of those states cut funding by more than 5 percent.
Calling all HuffPost superfans!
Sign up for membership to become a founding member and help shape HuffPost's next chapter
BEFORE YOU GO