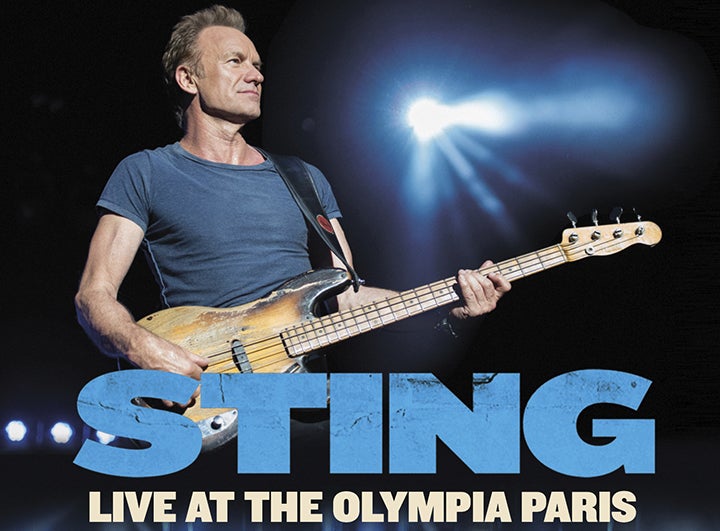 The familiar riff to "Synchronicity II" rang out inside the concert hall back in April of 2017 as Sting and his band kicked off the show that would be recorded for this new Live DVD/Blu-Ray and digital concert film, Sting: Live at The Olympia Paris. (available Nov. 10, 2017 ~ Eagle Vision)
Sting, a 16-time Grammy award winner has been a staple in popular music for decades. For fans of his solo work and that of The Police, you'll not be disappointed as he preformed a mixture of the old and the new, especially filling the set list with songs from his most recent release, 59th & 9th including, "I Can't Stop Thinking About You", "50,000", "One Fine Day", "Pretty Young Soldier", and "Petrol Head". Sting's energy doesn't ever seem to fade as he moved seamlessly from song to song, only stopping briefly in-between to converse in French to his audience and introduce the band.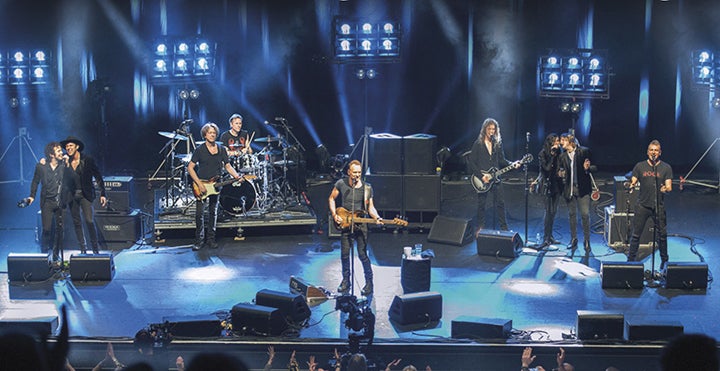 Known for his exceptional prowess as a songwriter, Sting's ability to connect to people through his lyrics is infectious. It's quite a powerful moment when you can visualize and feel as if you are present within a songwriters story. I'm on that walk with him in those "Fields of Gold"––aren't you? But it hasn't always been easy for Sting to just come up with songs. He once went through a bout of writer's block that he discusses in his March, 2014 TED talk, How I Started Writing Songs Again––musicians. . .prepare to be inspired on a whole new level.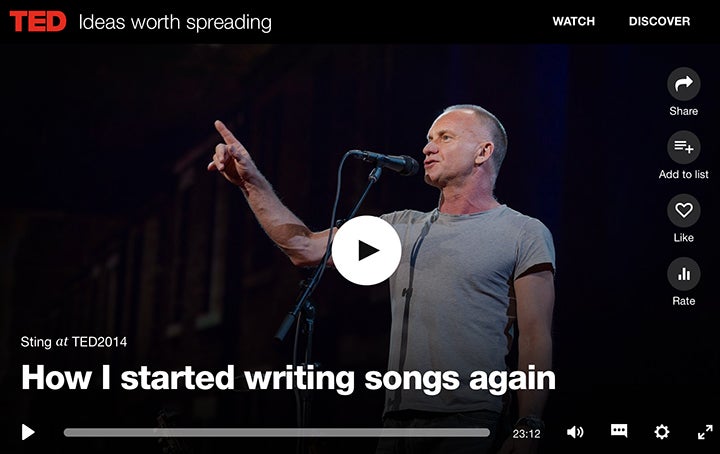 Listening to the twenty-two songs that he played in Paris on his worldwide sold-out tour, lyrics like, Sending out an S.O.S. to the World, from his hit song "Message in a Bottle" seems just as important today as it was when he wrote it. Throughout his musical career, Sting's music and message has connected to a worldwide audience, and it also connects through his active involvement in campaigns including Amnesty International.
Toward the end of the set on this particular evening, Sting seamlessly combined The Police hit "Roxanne" (which he happened to write in Paris in 1978) with the Bill Withers classic "Ain't No Sunshine"––as if musically it was a bridge connecting generations.
Five months prior to this performance, Sting was the first artist to return to and reopen The Bataclan in Paris after the horrific terrorist attack that occurred there in 2015. As Sting reassured the crowd, "We shall not forget them". That night, he began the show with his beautiful acoustic song, "Fragile". During his second encore of this evening's show, he ended with that same tune before bidding adieu to his audience with an "Au Revoir and Merci".
Popular in the Community