"Nothing comes from violence and nothing will," singer Sting cooed to a packed house at Paris' Bataclan concert hall Saturday night, on the eve of the anniversary of the night gunmen turned the venue into a scene of carnage, killing 90.
He and the crowd, which included many of the victims' loved ones, observed a minute of silence before the hour-long set began.
"We will not forget them," the singer said in French. "Tonight we have two tasks to settle. First, to remember and honor those who lost their life in the attacks. Then, to celebrate life and music."
Extensive security protocols, including barricades and police, went into organizing the evening. Many tweeted photos of bag checks and long lines.
"I came alone tonight. It's very emotional, as I keep getting flashbacks of that night," Aurélien Perrin, 25, told The Associated Press. "I was standing just there, just the other side of the bar when it happened. Tonight is the first time I've been back here since."
He said his friend Nicolas Berthier was killed during the attack.
"I'm here because it's important to finally finish a concert that was never allowed to end," he added. "It's for the memory of my friend and for all the 90 people who died."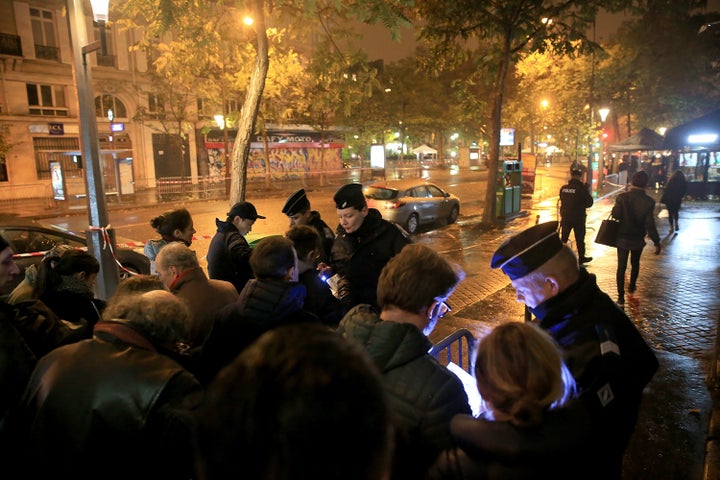 But the concert also marks the turning of a new leaf ― the Bataclan's official reopening, with a new logo and renovated interiors to boot.
"One year on from the attacks, France and the entire world will see that the Bataclan is alive again," Bataclan president Jérôme Langlet said this week.
After the attacks, the whole staff had agreed that the concert hall would reopen no matter what. "But we would have to change the whole place in order to erase that abominable night completely," Langlet told Le Monde.
French President François Hollande and Paris Mayor Anne Hidalgo plan to commemorate all attack victims on Sunday.
Related
Before You Go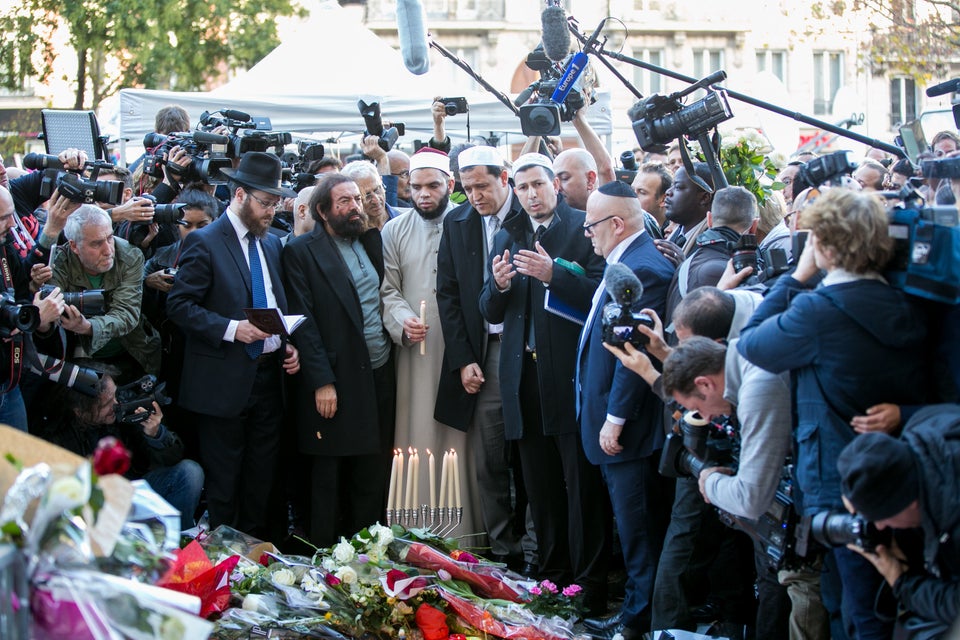 Faith Leaders Honor Victims Outside Bataclan
Popular in the Community