Here's how school teacher Sarah Bourland explains the amazing capture in an email to HuffPost Travel:
I had no idea that this photo was going to become so huge! To be honest, I had no idea that it was even posted to reddit.com until I started getting a slew of phone calls, texts, emails, photo messages [and] Facebook tags of people saying that they saw me on Reddit. I was so confused because I had no idea what was going on. People then started sending me memes of the photo and that's when it hit me, I have reached meme status in my life! How many people can say that?!

This entire thing is hilarious to me! I'm a school teacher in Fort Worth, and all my kids think that I'm a celebrity and keep asking for my autograph and if I know Justin Beiber and other teen icons.

This photo was taken five years ago in Cayman Island at Stingray Island. We were on a cruise for spring break. The photographer originally asked us to take a photo with the stingray in front of us, which we did, but then afterward as a joke he put it on our backs without us knowing! Our reactions are genuine, and the photographer snapped the photo at the perfect time! We had no idea that the photo was so brilliant until later when he showed us the proof. We immediately bought it. From left to right are Sarah Bourland, Natalie Zaysoff, Kendall Harlan.

It was a huge hit back at Texas Christian University, where we were going to school at the time, and so we decided to try and send it to the Ellen show. For five years now she has been denying us, but now that it has gone viral we are hoping that this is our chance!
Bourland also sent along another photo from her trip, this one a much different image than the one that rocketed around the internet last week: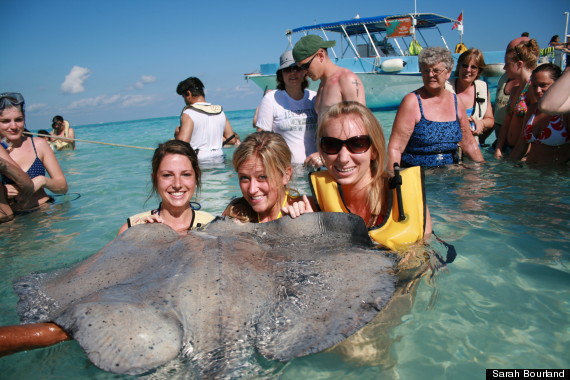 It's quite different than the now-famous image: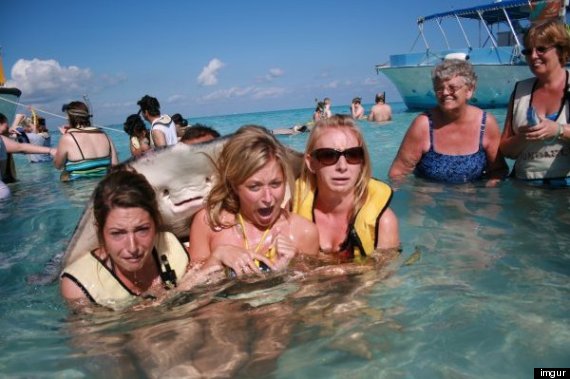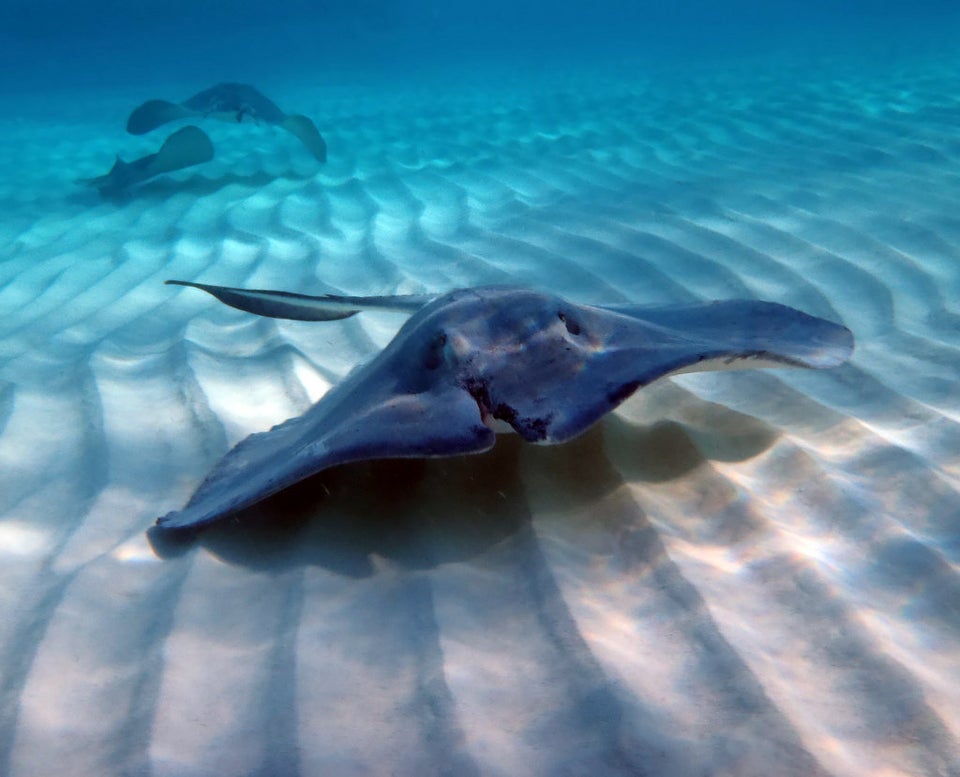 Underwater wildlife, Grand Cayman
Popular in the Community