 * Bayer drug intended for cancer that has progressed or spread
* Wholesale cost set at $9,350 for 28-day treatment course
* Label has liver toxicity warning
* Onyx entitled to 20 percent royalty
* Bayer shares up 1.3 pct, Onyx shares up 2.8 pct (Adds Bayer comment, analyst forecast, potential other use for drug)
Sept 27 (Reuters) - The U.S. Food and Drug Administration on Thursday approved a new drug for advanced colon cancer developed by Bayer AG, a month ahead of the agency's expected action date for a decision.
The drug, to be sold under the brand name Stivarga, was approved to treat colon cancer that has progressed after prior treatment or that has spread to other parts of the body, the agency said.
"Someone has clearly lit a fire under the FDA," Sanford Bernstein analyst Geoffrey Porges said of the speedy approval. "We're seeing a fairly consistent pattern of drugs for high unmet needs diseases being approved on an expedited basis."
Bayer said Stivarga will be ready for distribution as soon as Friday and set a wholesale price for the drug of $9,350 for a 28-day cycle of treatment.
In pivotal clinical trials, Stivarga - known chemically as regorafenib - helped severely ill patients live on average 1.4 months longer than those who received standard treatment without the Bayer drug. Stivarga plus standard care also delayed tumor growth for an average of two months compared with 1.7 months for standard care alone.
Bayer is currently awaiting a colon cancer approval decision for the drug in Europe and is also seeking U.S. approval of regorafenib as a treatment for gastrointestinal stromal tumors.
"Stivarga is the latest colorectal cancer treatment to demonstrate an ability to extend patients' lives and is the second drug approved for patients with colorectal cancer in the past two months," Richard Pazdur, director of the Office of Hematology and Oncology Products in FDA's Center for Drug Evaluation and Research, said in a statement.
In August, the FDA approved Zaltrap, an advanced colon cancer treatment from Sanofi SA and Regeneron Pharmaceuticals.
Onyx Pharmaceuticals Inc is entitled to a 20 percent royalty payment on global net sales of Stivarga under a settlement agreement with Bayer following a dispute over how closely related the medicine is to Nexavar, the kidney and liver cancer drug that the companies co-developed and share.
Bayer and Onyx will jointly promote Stivarga in the United States.
Porges, Bernstein's biotechnology analyst, called the Onyx royalty agreement, "a fairly attractive deal."
But he said initial sales expectations for Stivarga are relatively modest "because this is really a relatively small indication late in the disease."
However, Morningstar analyst Damien Conover forecast sales of the drug reaching $1 billion by 2020. Bayer declined to provide its own sales forecast for the medicine.
"Bayer has very high expectations for Stivarga," Shannon Campbell, head of oncology for Bayer Healthcare, said in a telephone interview. "We certainly expect that Stivarga is going to play an important role once (patients) have gone through some of the more standard infusion based chemotherapies that are out there."
Stivarga is a pill that works by blocking several enzymes that promote cancer growth.
The drug was reviewed under the FDA's priority review program that provides an expedited six-month review for drugs that offer major advances in treatment or that provide treatment when no adequate therapy exists. A decision had been expected by Oct. 27.
The Stivarga label will include a warning that severe and fatal liver toxicity occurred in some patients treated with the medicine during clinical studies, the FDA said.
In addition to Zaltrap, Stivarga will likely also compete with Roche Holding AG's multibillion-dollar cancer drug Avastin and Erbitux from Bristol-Myers Squibb Co and Eli Lilly and Co.
An estimated 143,460 Americans will be diagnosed with colorectal cancer, and 51,690 will die from the disease in 2012, according to the National Institutes of Health.
Bayer shares rose 1.3 percent to 68.40 euros in Germany. Onyx shares were up 2.8 percent at $84.85 on Nasdaq. (Reporting by Bill Berkrot in New York; editing by Gerald E. McCormick, Matthew Lewis and Carol Bishopric)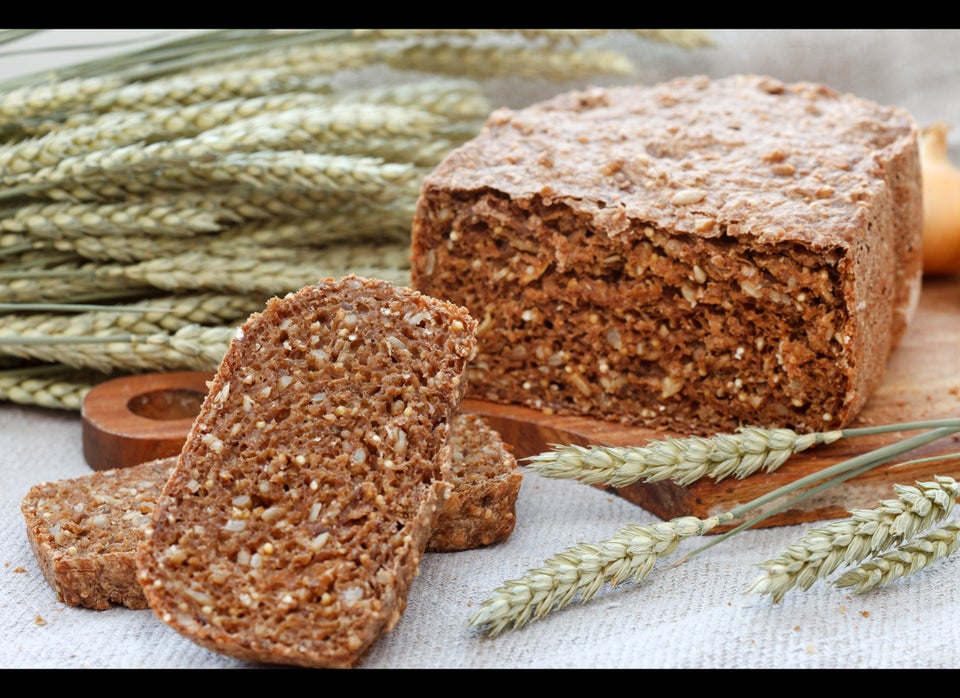 Things That Lower Colorectal Cancer Risk