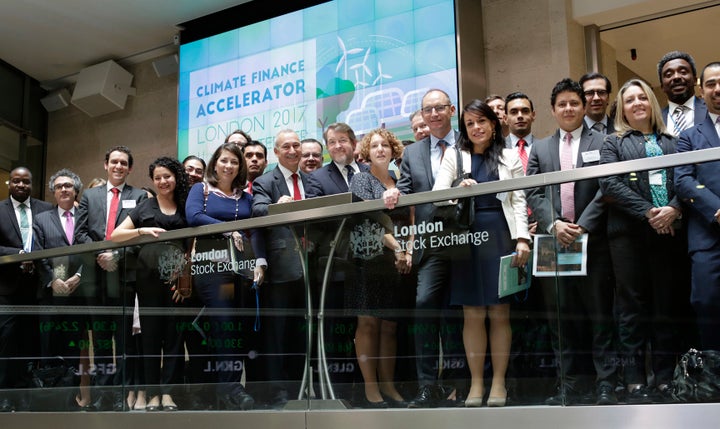 This morning leaders from international banks, UK Government and delegates from Nigeria, Mexico, Colombia and Vietnam attended the London Stock Exchange to launch a bold new climate change project which seeks to attract transformative financial investment in these countries.
The major barrier to meeting the climate targets set out in the Paris Agreement is access to finance. This project seeks to change that.
The Climate Finance Accelerator (#CFA17) is a project which will provide participating countries with a robust roadmap to making their sustainable development plans more attractive to investors. Getting private finance into these projects is crucial to making them happen.
The CFA pairs government representatives and private sector leaders from the four visiting countries with financial experts from the city of London and development finance banks. Together they will work through a series of tasks over the course of a week to better understand how to fund large scale sustainable development and climate change adaptation projects. HSBC, Deutsche Bank, BNP Paribas and Enclude are supporting the four countries through the CFA workshop. This morning at the Stock Exchange Sir Roger Gifford (Chair of the City of London Green Finance Initiative) chaired a panel with senior representatives from the supporting banks.
On the panel Ed Wells, Head of Global Markets Policy at HSBC, commented that he is confident that the finance at the scale required to meet the transformative low carbon ambitions will be forthcoming but the challenge is securing a pipeline of investable projects. Comments which were echoed by BNP Head of Sustainable Capital markets, Stephanie Sfakianos, who praised the CFA as an exciting step to making that happen.
The finance sector has moved a long way in the past few years regarding green investment on the back of shockwaves created by the divestment movement and the astounding price falls in renewable energy, particularly solar. We are also seeing a growing interest from individuals and organisations to align their personal and business investment with moral values - from pension funds to brand loyality.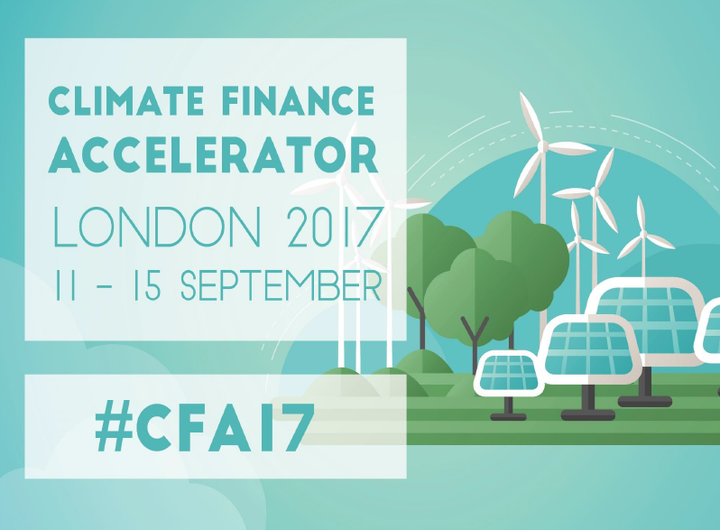 The CFA is the brainchild of Green Finance grandees Tessa Tennant & Ian Callaghan and delivered by the team at Ricardo Energy & Environment and PwC.
The CFA is supported by the UK Government, a range of philanthropic foundations (Hewlett, CIFF, Climate Works), Climate and Development Knowledge Network and the Inter-American Development Bank. It has also garnered support and endorsement from the United Nations, World Bank and, the Moroccan Presidency – who chaired last years' climate change conference, COP22.
Together the four participating countries have a population greater than the US, UK and France combined. The CFA is therefore an important intervention to help speed up green investment and sustainable development in these emerging economies.
Popular in the Community