This has been the best year for the U.S. stock market in at least 16 years. But that great news is meaningless for many Americans.
The Dow Jones Industrial Average ended the year Friday at a record high of 16,576.66, capping a 26 percent gain for 2013, its best yearly performance since 1996, when stocks also rose 26 percent. The broader Standard & Poor's 500-stock index closed with a nearly 30 percent gain, its best since 1997. When you include dividends, stocks posted their best returns since 1995, according to The Wall Street Journal (subscription only). (Story continues after chart, courtesy of Yahoo Finance, of the Dow's 2013 run.)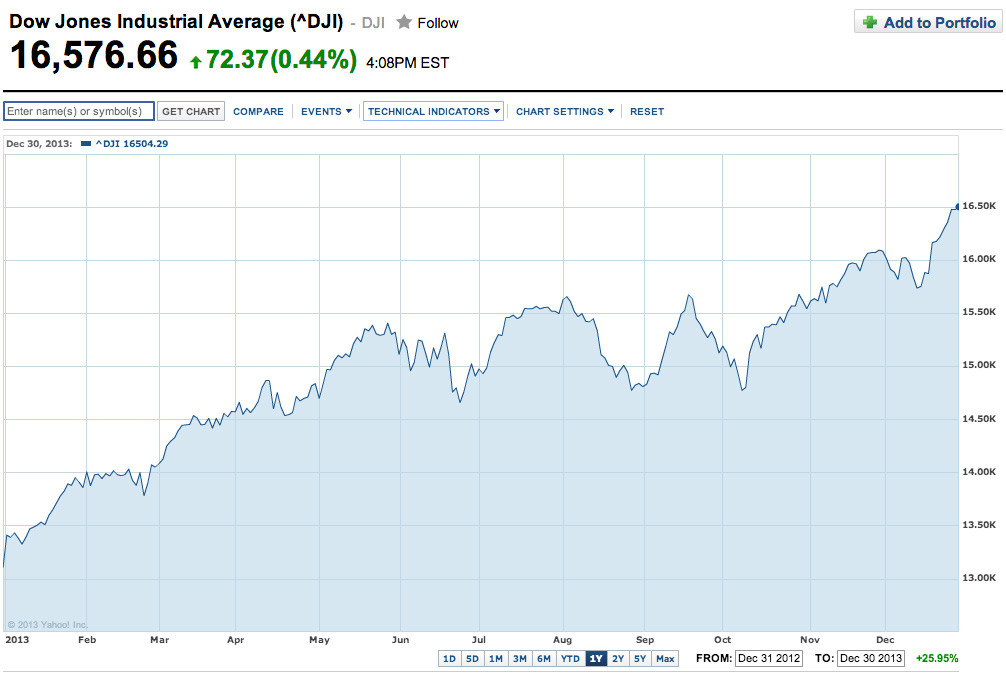 So are happy days here again, then? It depends. For Corporate America, the days are pretty daggum happy, with profits hitting record highs along with the Dow and S&P 500. Those of us lucky enough to own stocks are, on paper, a bit wealthier than we were a year ago. At least part of the rally in stocks has been driven by signs of a resilient, if not exactly gangbusters, economy. It is a far, far better thing for stocks to be rising than for them to be falling, all in all.
But only about half of Americans own stocks, including those in retirement accounts. Meanwhile, corporate profits are soaring largely because companies have been squeezing costs -- especially labor costs. In the chart below, tracking the change in average hourly wages for private-sector workers against corporate profits and stock prices since the stock market bottomed in March 2009, you'll notice one line is badly lagging. (Story continues after chart.)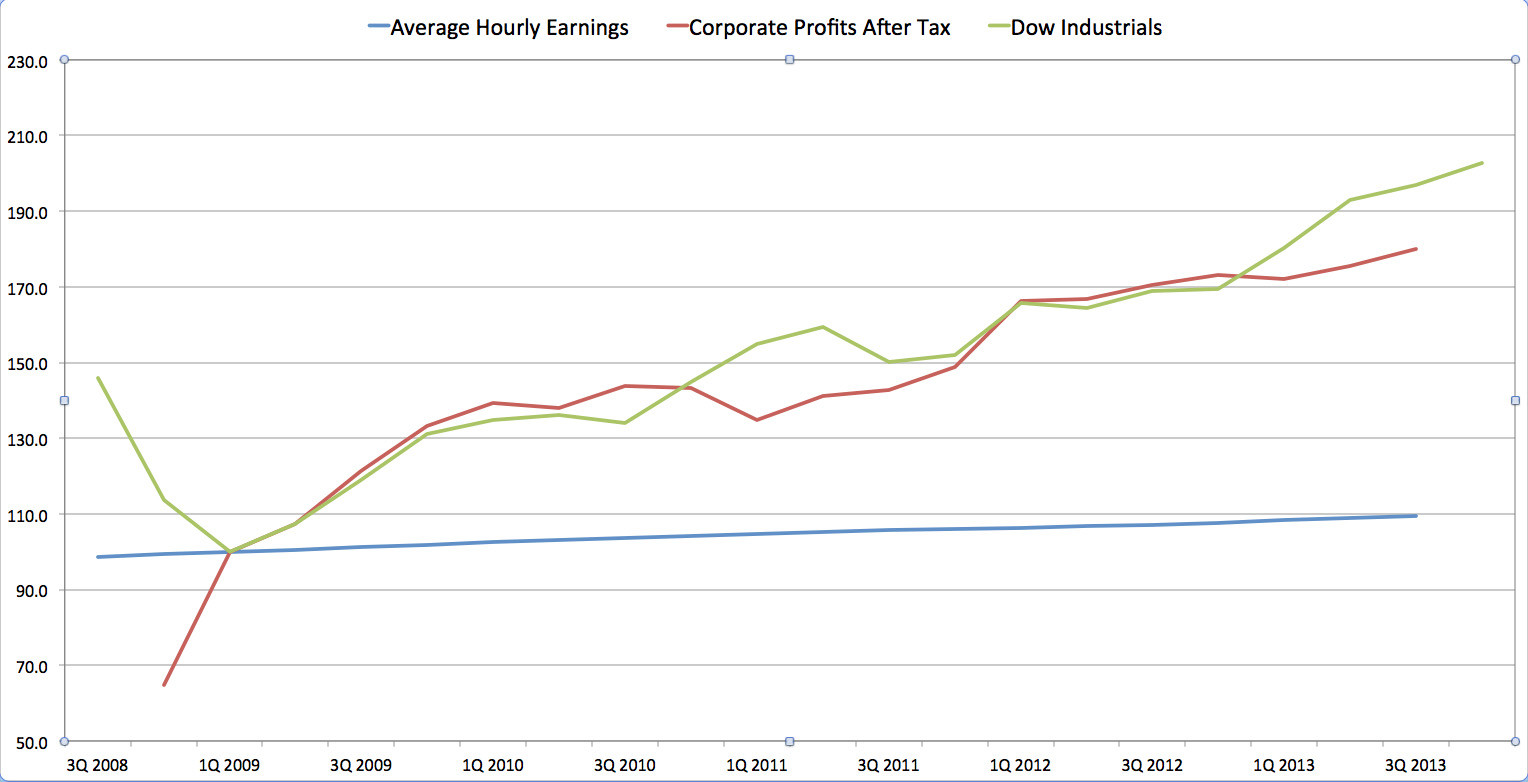 You guessed it: The lagging line is your sad hourly earnings. They have barely budged since the market bottomed in 2009, while the Dow has skyrocketed 153 percent. Between November 2012 and November 2013, the latest data available, hourly wages for nonsupervisory workers rose just 2.1 percent, just barely ahead of inflation.
Most Wall Street analysts are bullish on 2014, thinking the stock market will turn in another great performance. Here's hoping that it does, and that we all get a bit more of a taste this time.

Popular in the Community