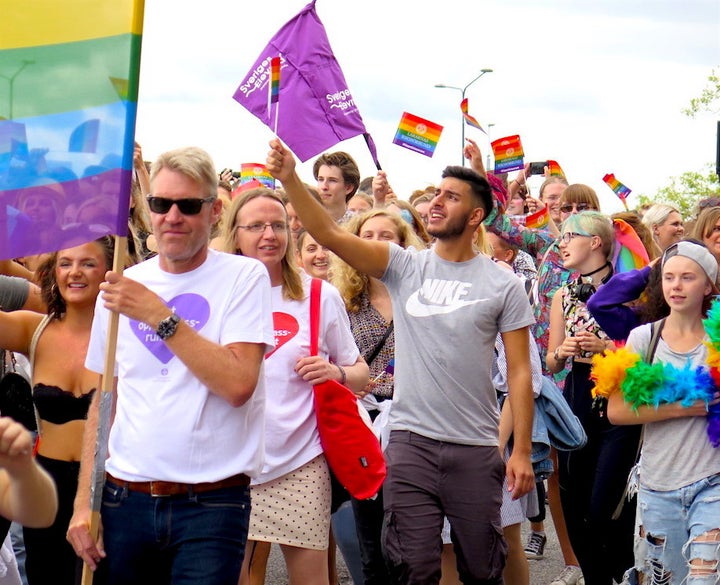 If you've ever wondered what a truly gay and loving city might look like, you might consider attending Stockholm Pride on the Saturday when Pride Parade snakes through the city for nearly three miles. Cheered on by half a million spectators, the Stockholm Pride Parade commences at Stockholm City Hall, wending its way through Pride City in Kungsholmen to Pride House in Norrmalm and on through Ostermalm where more than 45,000 participants with 200 floats march triumphantly into Pride Park, the historic sports ground that played host to the 1912 Summer Olympics.
"I have a big vision for Stockholm," states the current mayor of Stockholm, the Honorable Karin Wanngård, "It will be a city for all."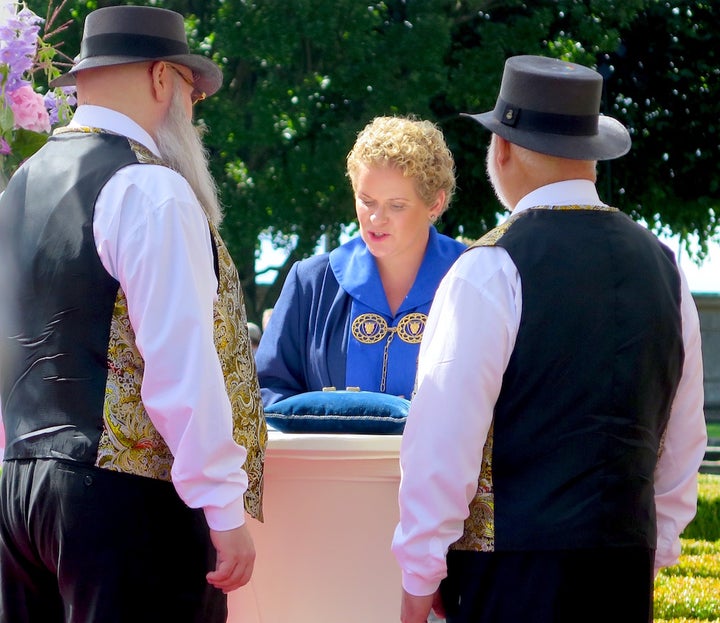 On the Friday afternoon of Pride weekend, Wanngård performs marriage ceremonies for LGBTQ couples at City Hall Park. "We have hosted marriage ceremonies for the past three years and now other locales are copying us, which is good. Pride is a great opportunity to show off the city and the good things of Sweden, because there is so much good to see in this country."
Throughout Stockholm Pride week, rainbow flags wave proudly in front of the Royal Palace and the Royal Opera House, as well as the Royal Dramatic Theatre and Stockholm Concert Hall, home to the Royal Stockholm Philharmonic. At this year's Pride House, more than 10,000 people chose from a program of 200 lectures, debates, film screenings, theater performances, and art exhibitions.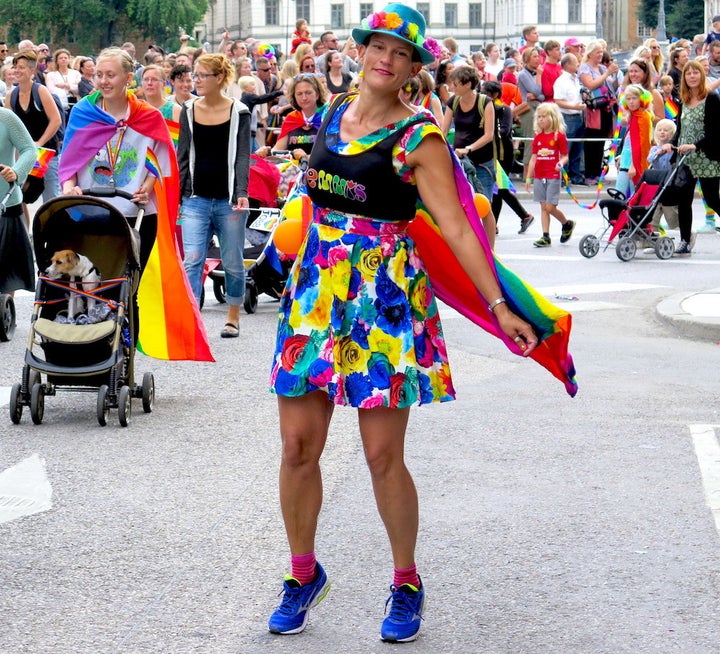 And on the island of Djurgården, Stockholm Pride collaborated with Gröna Lund, Sweden's oldest amusement park, to present Family Day, a celebration of the right to live safely and with dignity, regardless of whom you love.
All of this utopian progressivism is in keeping with Sweden's desire to become the world's leading proponent of LGBT equality. As stated in 2014 by Erik Ullenhag, Sweden's Minister of Integration, "The Swedish government has adopted a strategy to promote equal rights in order to speak with credibility and affect the situation of LGBT people around the world. We must prove that at home we seriously believe that LGBT rights are human rights."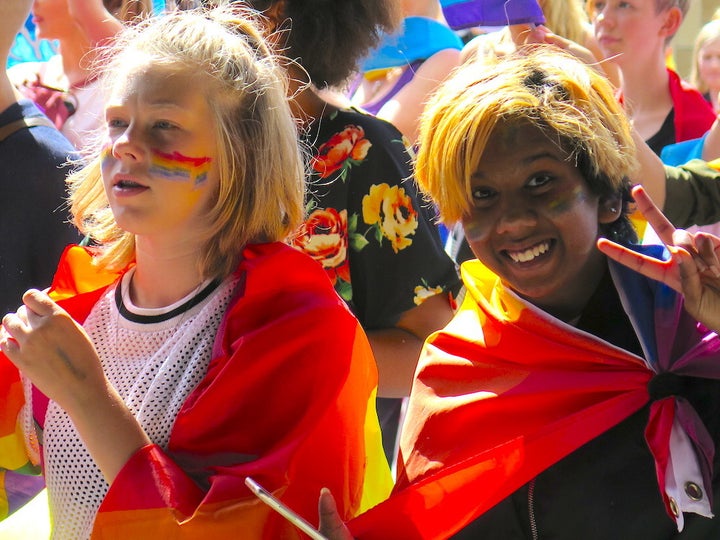 Throughout its modern history, Sweden has been at the vanguard of LGBT equality. Same-sex relations were legalized in 1944, which was followed in 1976 by the integration of the Swedish military, thereby allowing LGBT people to serve without being closeted. In 1979, Sweden became the first country in the world to declassify homosexuality as a medical disorder and same-sex marriage has been legal since 2009.
"We have really close relationships with Stockholm Pride," states Mayor Wanngård, "and we also work with the youth organizations. You need to change and so we work with our own employees to help make that change."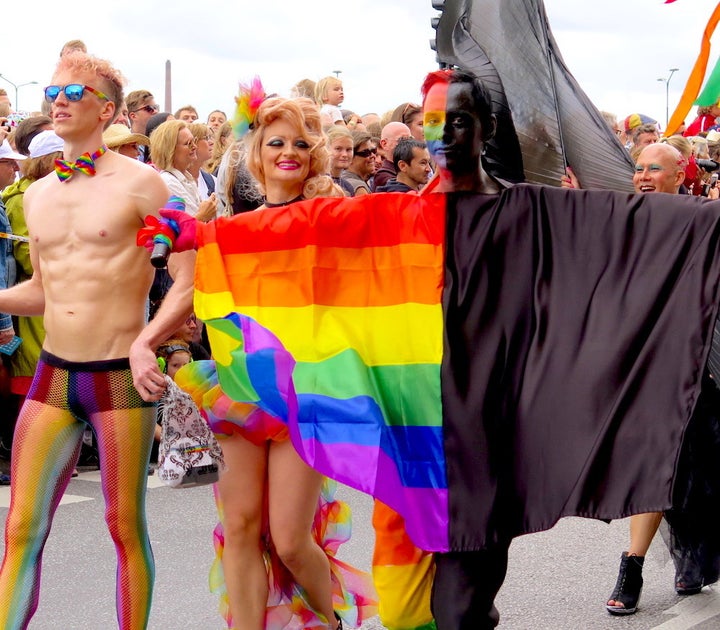 In 2015, the Swedish government appointed a special task force to strengthen the work of LGBT rights throughout the world, with a renewed focus on the State Department and its embassies. Unofficially known as Sweden's LGBT minister, Alice Bah Kuhnke is the Minister for Culture and Democracy. Alongside four other Swedish government ministers, Kuhnke has spearheaded legislation that enables LGBT people the same rights as everyone else, "regardless of the choice of partner and type of family that each of us chooses to live with."
A two-time host of EuroPride (in 1998 and 2008), Stockholm will once again host the international LGBT event in 2018 as a co-host with Gothenburg of EuroPride 2018, the first time that EuroPride has integrated two cities. Under the banner "Two Cities, One Summer," the organizers of Stockholm Pride and Gothenburg's West Pride are joining together to create the three-week international cultural festival that begins in Stockholm and concludes in Gothenburg.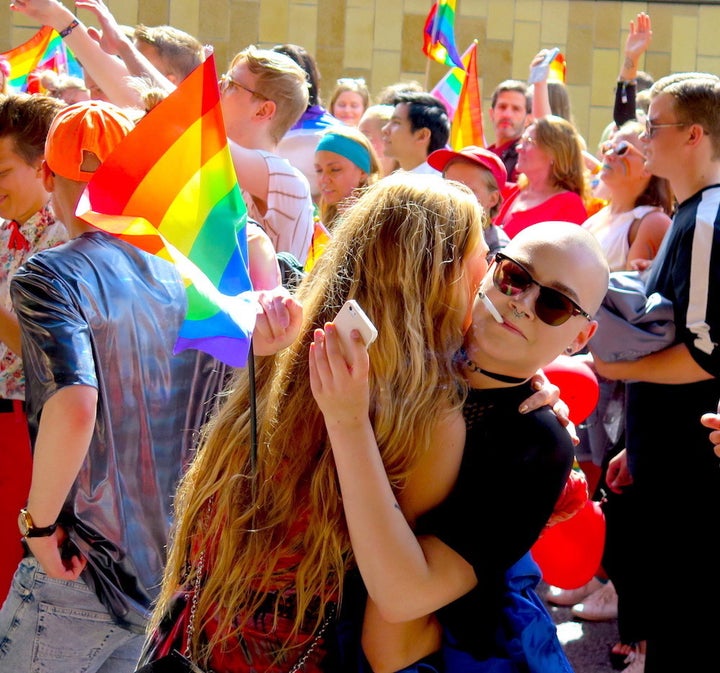 EuroPride 2018 will mark the third time that Sweden has hosted EuroPride, which is a testament to the nation's inclusive spirit and commitment to human rights. The celebratory festival will include EuroPride Park, as well as EuroPride House which will host over 400 seminars and workshops, and a record-breaking EuroPride Parade featuring international music artists.
Gothenburg's West Pride's Executive Director Rebecka Adin states that "the work on improving the living conditions of LGBTQ people is based on the United Nations' Universal Declaration of Human Rights. The starting point is that all people are born free and equal in value and that human rights are universal, indivisible, and mutually reinforcing." Given the global political tenor of recent months, it's important to be reminded that this declaration was adopted by the UN General Assembly in 1948—as a direct response to the two world wars fought primarily in Europe.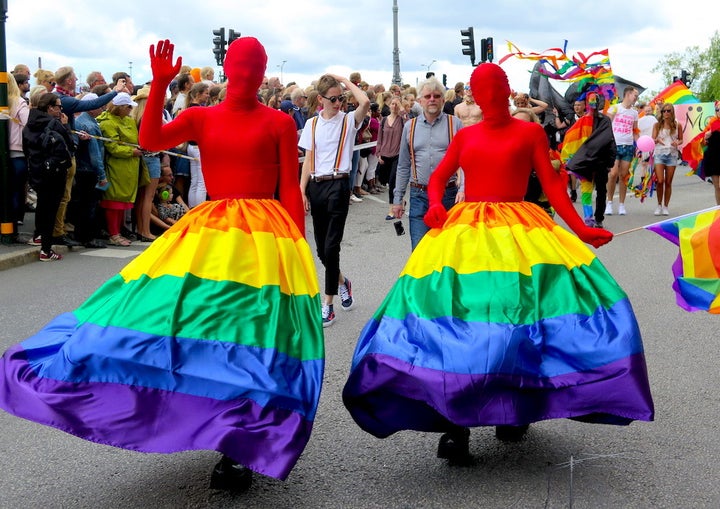 Lest Stockholm Pride appear overly didactic, fear not, for the festival offers pleasure alongside its politics. A glamfest of the city's most ferocious drag queens, Wigstockholm serves a heaping helping of pride with attitude. For those in pursuit of further adult adventures, the Kinky Quarter of Pride Park offers an interactive exhibition entitled Flogging 101 and a fashion show from Chambers of Love that featured corsets, harnesses, leather accoutrements, and fetish clothing—accessorized by sex toys.
Or you could always take your latest pleasure back to your hotel room at At Six where the signature gin-infused Tipsy Tea sends you further down the rabbit hole into this wonderland of a city.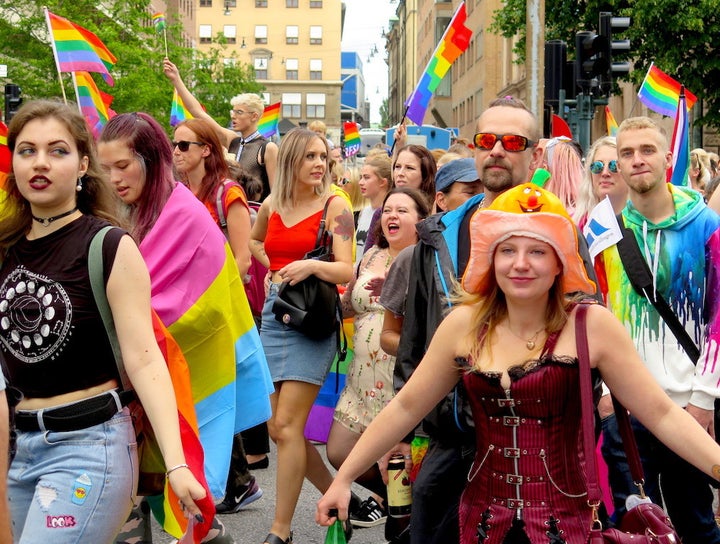 As Mayor Wanngård states, "It's important that many people experience this sense of pride and community because it's human. It's natural and there is nothing strange in this at all—and I think that Swedish citizens are very proud to have that in our DNA."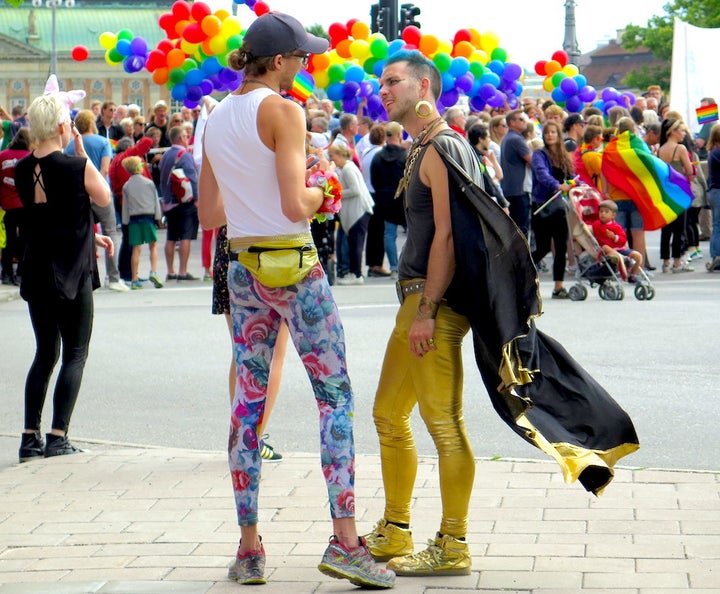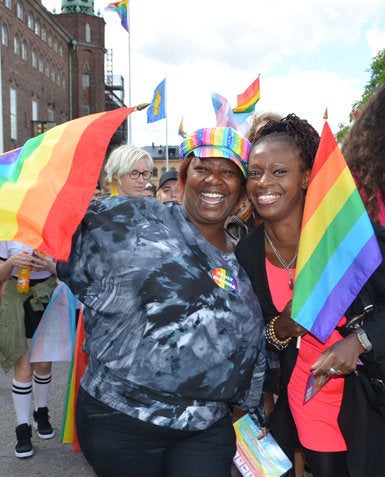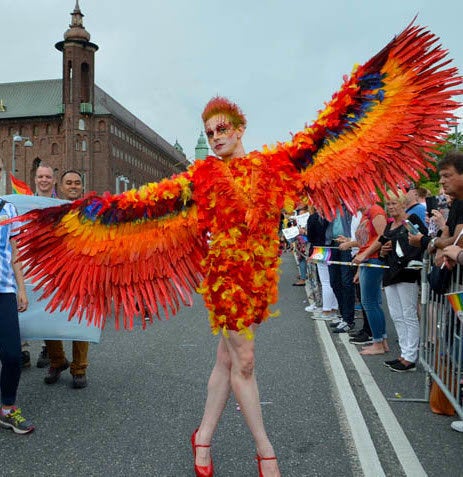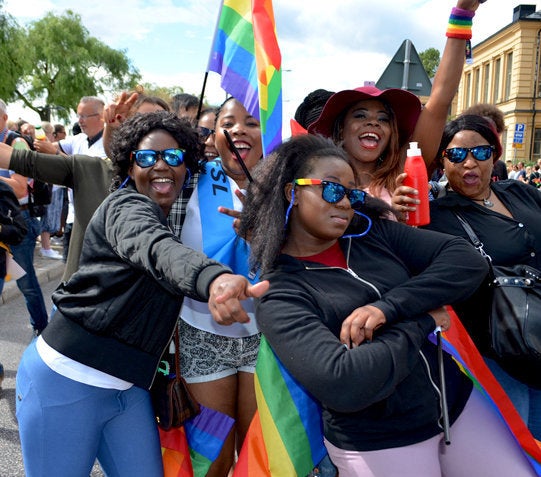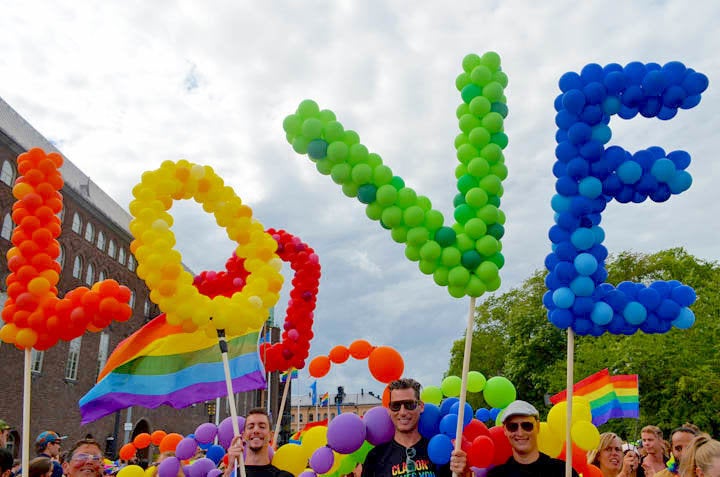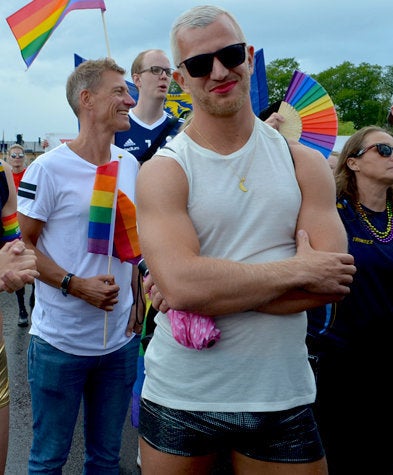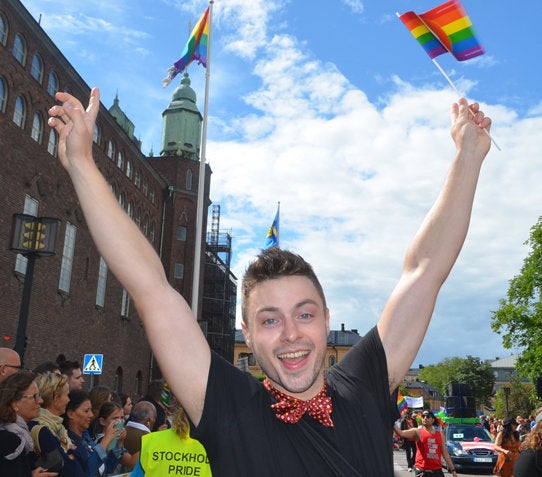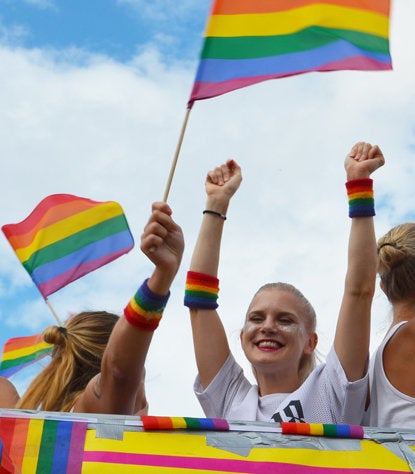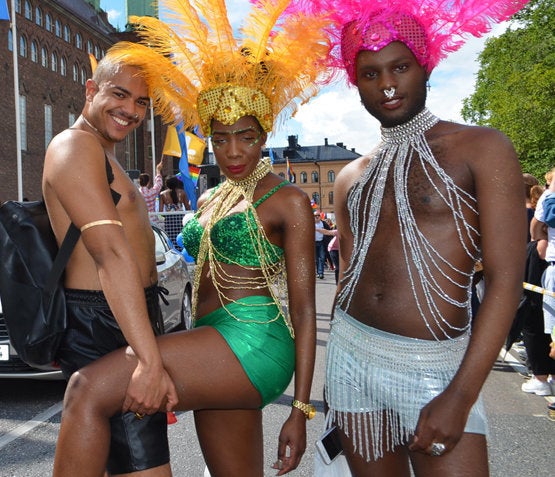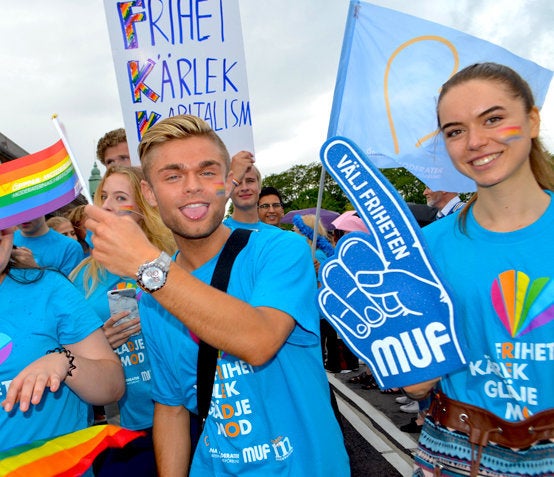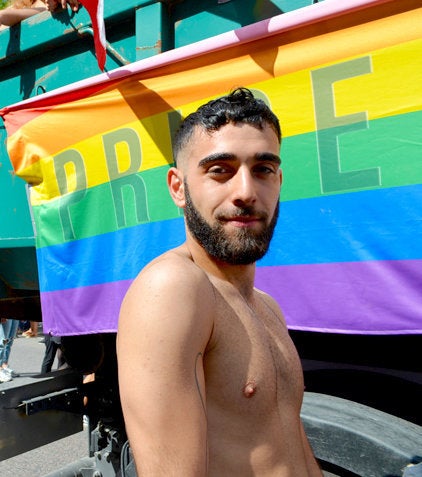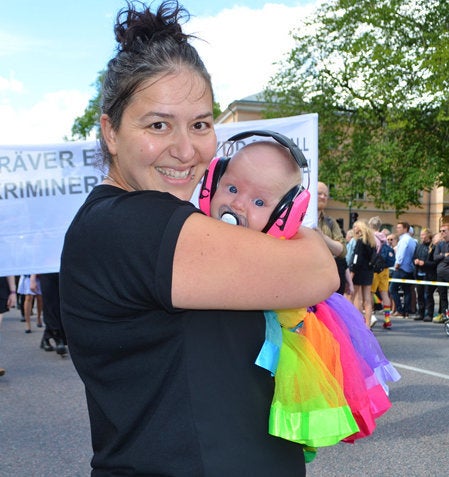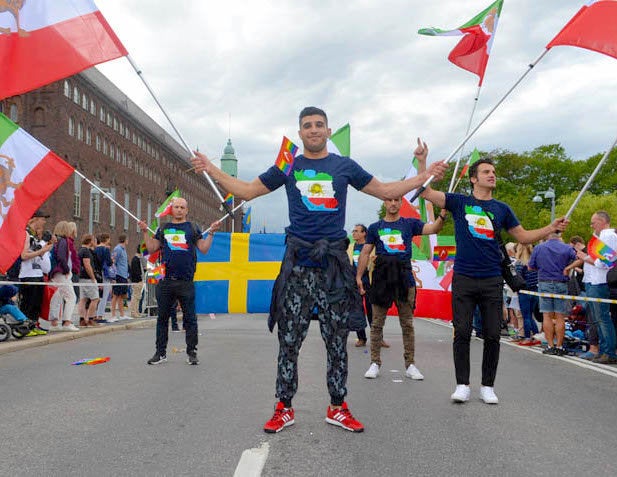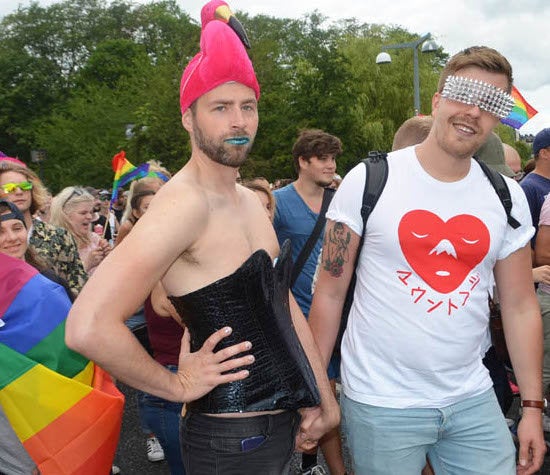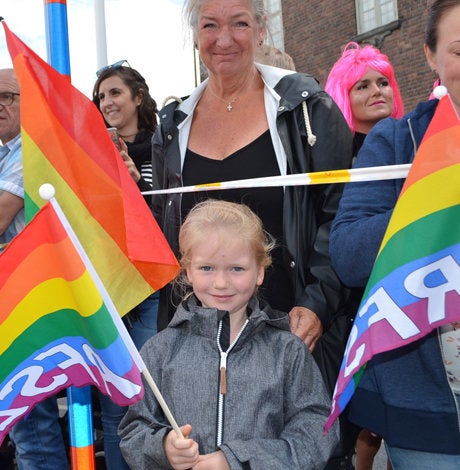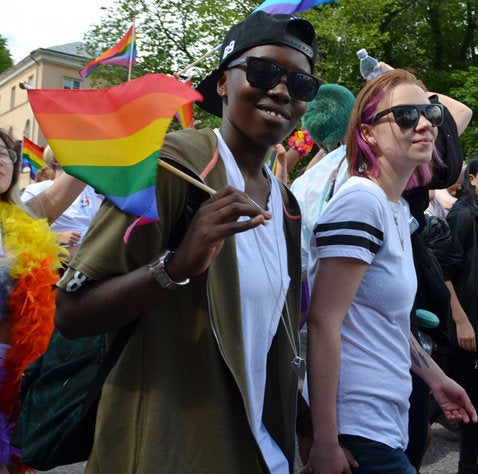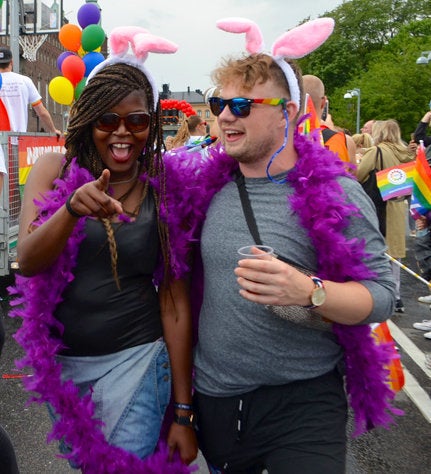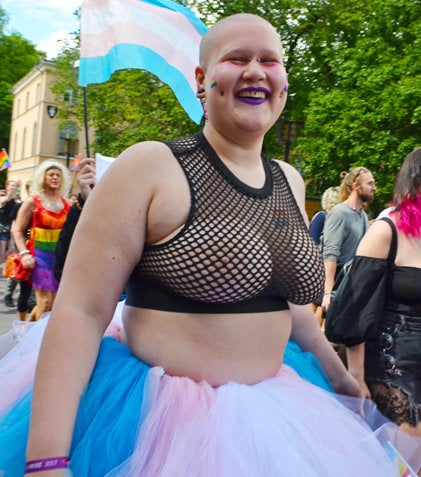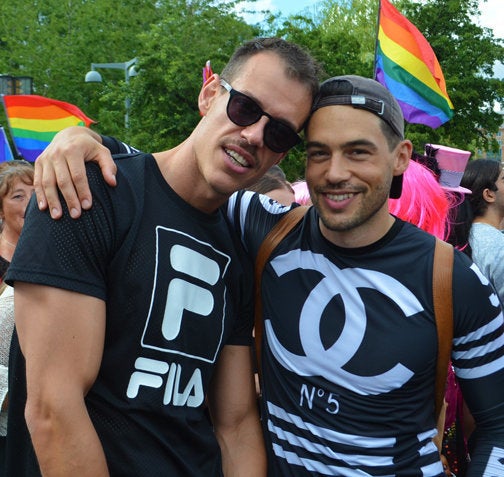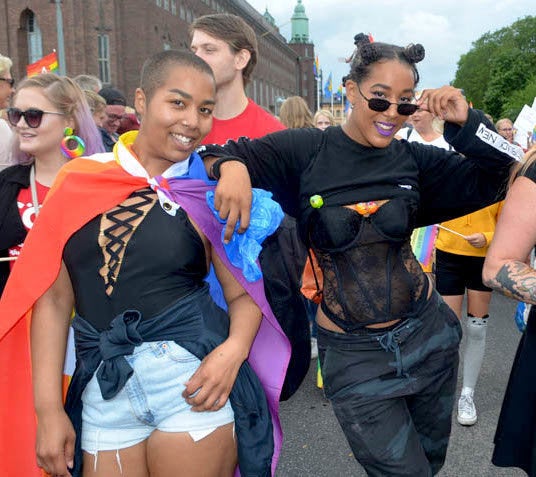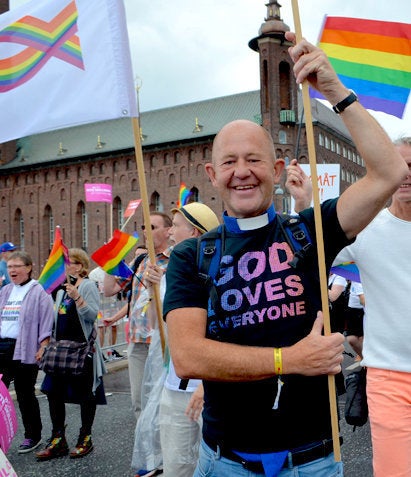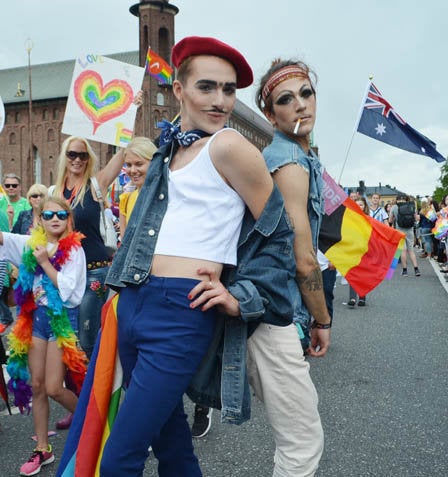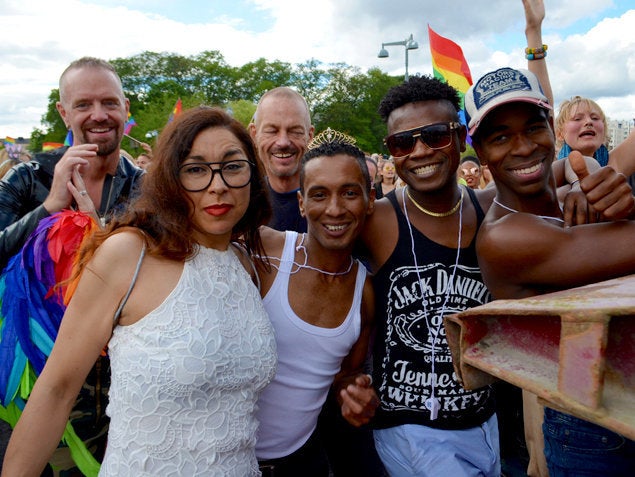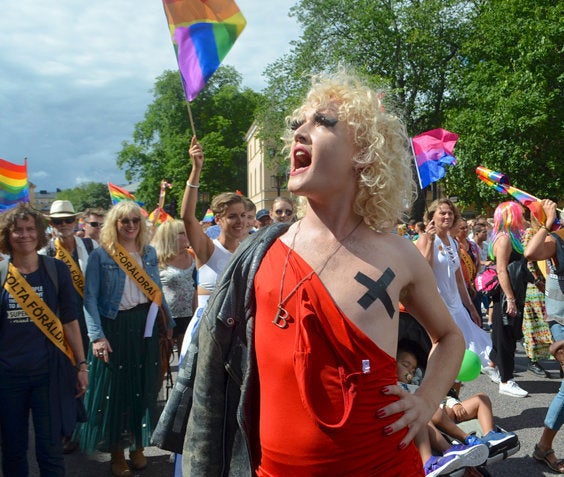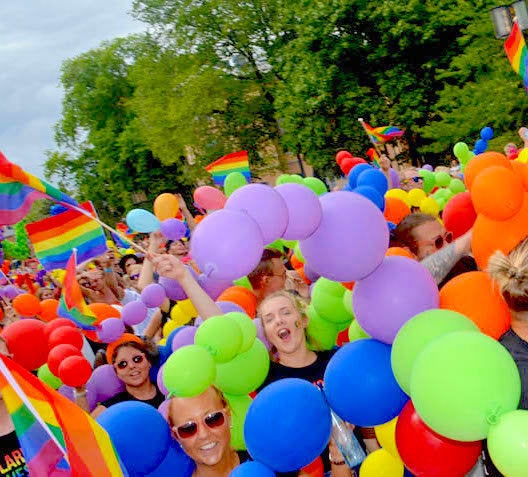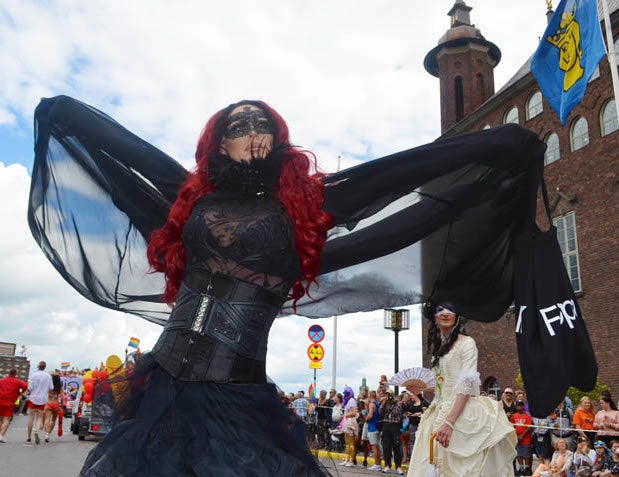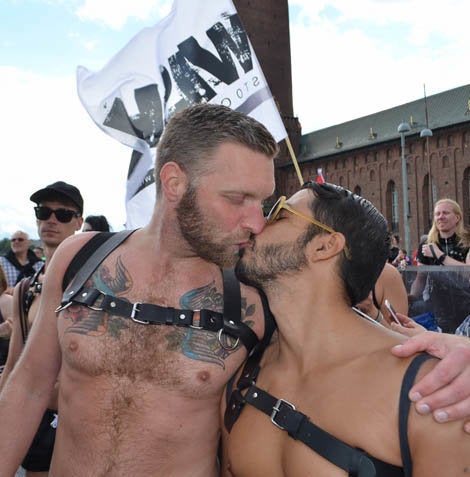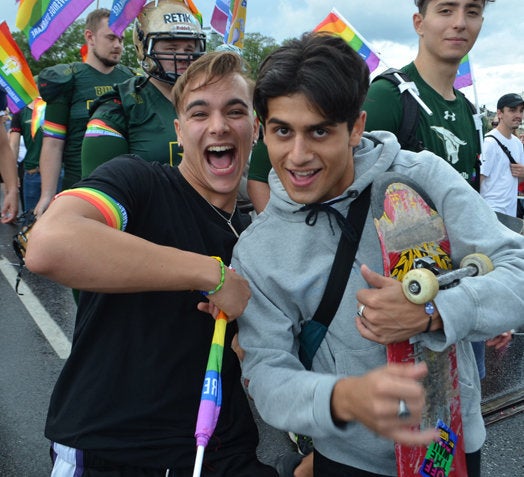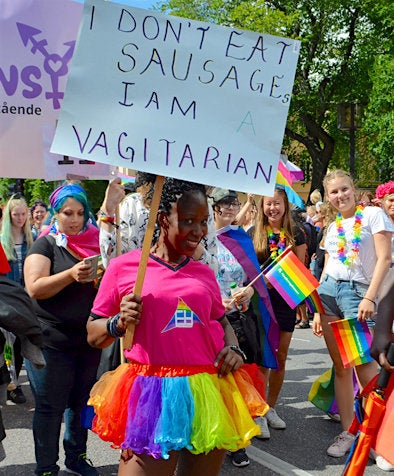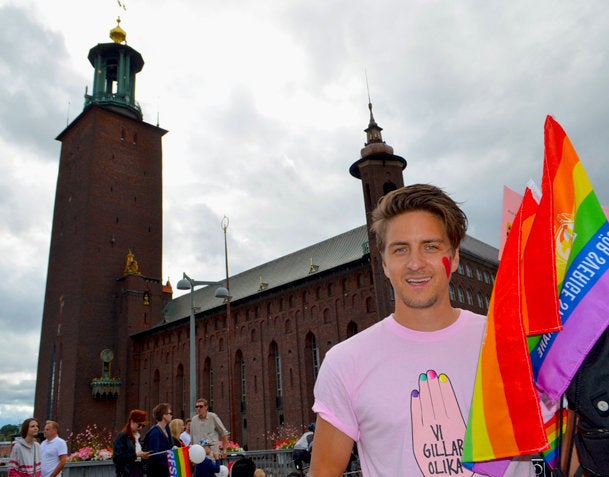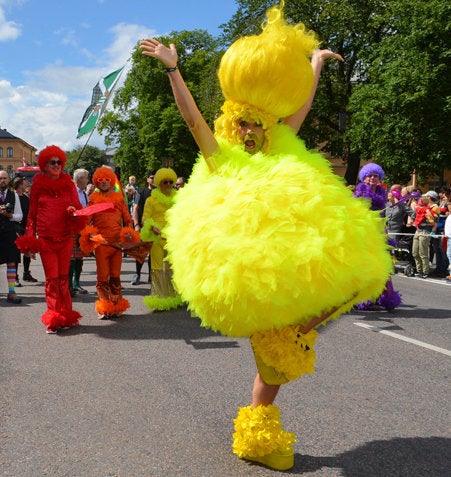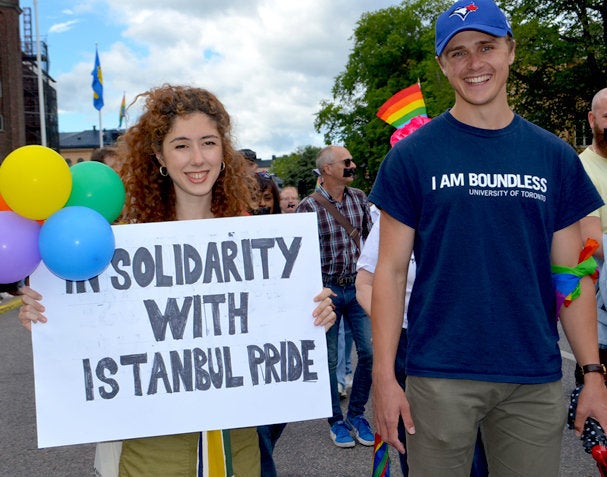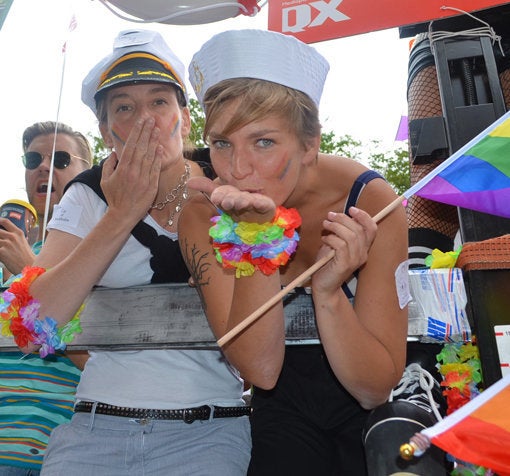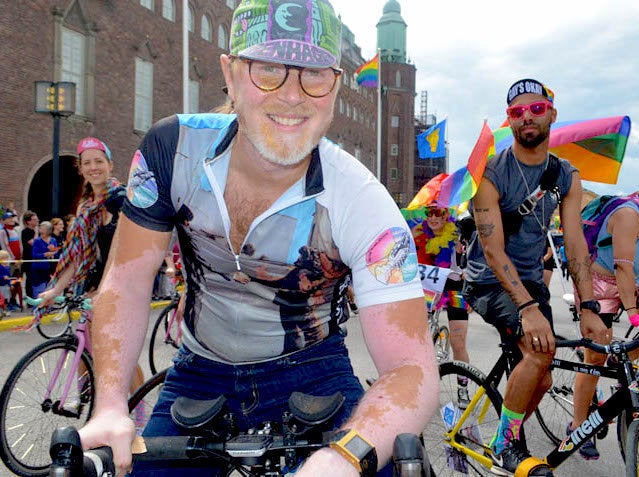 Popular in the Community