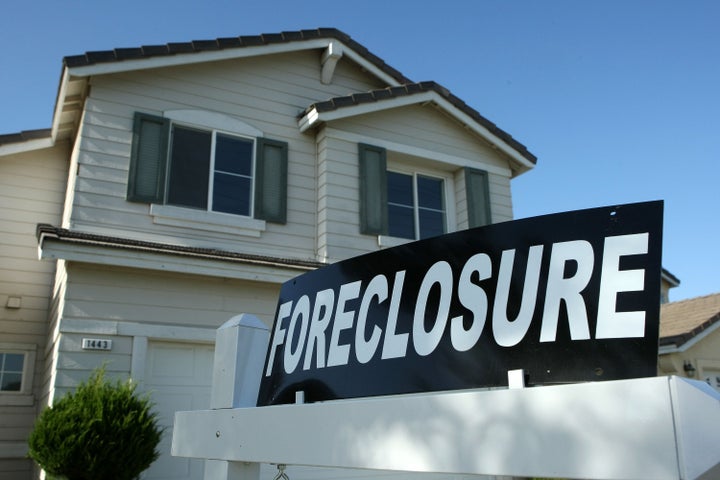 Stockton, Calif., took a major step toward becoming the largest U.S. city ever to file for bankruptcy with a city council vote to begin a state-mandated mediation process with creditors and municipal unions after a contentious public meeting Tuesday night.
City leaders described the vote as a last-ditch attempt to forestall further cuts in public services including policing, which have been slashed in recent years. "Our safety and the safety of our citizens depend on this process to move forward," Stockton Mayor Ann Johnston said at the meeting.
But municipal finance experts warned Stockton's projected future deficits mean that neither bankruptcy nor a negotiated settlement with creditors and unions were likely to fully shield the city budget from further service cuts.
Tuesday's vote clears the way for a bankruptcy filing, as all municipalities must now go through mediation under a 2011 state law before filing for bankruptcy protection.
The 6-1 vote in favor of beginning mediation came after Bob Deis, Stockton's city manager, told council members that the housing bust, the mounting cost of public employee retirement health benefits and poor fiscal management by prior administrations had left the city on the brink of insolvency. The city has retained Marc Levinson, the attorney who represented nearby Vallejo, Calif., after it declared bankruptcy in 2008.
Stockton, a foreclosure-wracked city of nearly 300,000 in California's Central Valley, has slashed its city government in response to mounting deficits, including reducing the police force by nearly 25 percent, despite a sharp increase in violent crime. Without major concessions by city unions and bondholders, more service cuts were the only option, Deis said.
"We have cut to the bone," Deis said at the meeting. "There are no alternatives." Further cuts to the police and fire departments "will put our citizens at risk," he said.
But according to said Matt Fabian, a municipal bond analyst at Municipal Market Advisors, even substantial concessions by creditors and unions would not save public services from more cuts, due to the size of the city's looming budget deficits.
"I think more cuts in services will happen," said Fabian. "That process will probably continue, even if they are able to restructure a portion of their debt or if they are able to get concessions from retirees."
Stockton faces a deficit of $20 million to $38 million the next fiscal year, which begins this summer, and financial projections anticipate similarly large shortfalls for the following two fiscal years. A large portion of those deficits are tied to bond payments from redevelopment projects and underfunded liabilities for retired city employee health care.
Under Chapter 9, the U.S. bankruptcy code that applies to municipalities, those liabilities can only be restructured, not abandoned entirely.
"They don't have the same power to write down or walk away from debt," afforded to individuals in Chapter 11 bankruptcy, Fabian said.
Bondholders will likely fight any attempt by the city to force a write-down of the loan principal -- in part to discourage other financially-strapped communities from following suit. "Creditors will strongly resist," Fabian said. Residents hoping for a bailout from state legislators in Sacramento should temper their expectations, Fabian added. "California is not the kind of state that helps its local governments very much," he said.
Further cuts to vital services like policing are almost guaranteed to spark community outrage. At Tuesday's public meeting, many speakers described their experiences with deteriorated public safety in the city.
Damian Perez, 17, a senior at a city high school, told council members that his neighborhood had gone "from bad to absolutely unacceptable" and that his brother had been robbed twice in the past year.
"Stockton is not safe," he said. "Don't neglect the police. We need them now more than ever."
The rise in violence is most apparent in Stockton's soaring homicide rate, which set a record in 2011 with 56. The city has seen eight homicides already this year, well ahead of last year's pace. The most recent murder was a 14-year-old boy shot to death at a party on Stockton's south side.
In 2008, when the Stockton Police Department reached its highest-ever number of sworn officers, the city saw 24 homicides, a 28-year low.
In the years since, the police force has fallen by roughly 25 percent, through retirement and other attrition. Police officer salaries were also reduced by about 20 percent last year after the city declared a fiscal emergency and voided the department's labor contract.

Popular in the Community