 Bankrupt Stockton, Calif., faces a "mass exodus" of police officers in the midst of a crime wave if it is forced by creditors to slash pension benefits for current and retired employees, its city manager said in a letter to Gov. Jerry Brown.
City manager Bob Deis warned in the letter, released this week, that Stockton may "slip into municipal chaos" if the California legislature fails to reform the state's public pension system. The city declared bankruptcy in June.
The pension cuts proposed by creditors may prompt "a mass exodus of experienced officers in one of the state's most violence-prone cities," Deis wrote.
Several years of deep budget deficits have shrunk the Stockton Police Department by 25 percent, and forced deep cuts in pay and benefits for remaining cops. Many veteran officers have departed for other agencies throughout the state. As police ranks thinned, crime soared.
The city, already among the most violent in the country, is on pace to shatter its homicide record this year. Assaults on police officers have doubled in 2012 from a year earlier, the police department said.
Deis called on the governor and state lawmakers to find a solution for cities in dire fiscal straits to compete with better-funded municipalities in recruiting and retaining police officers and other public employees.
Connie Cochran, a spokeswoman for Stockton, said she is unaware of any direct response from the governor's office to the city manager's plea for action.
Evan Westrup, a spokesman for Brown's office, told the Stockton Record this week that the governor takes pension reform seriously and would push the legislature to act quickly. "We continue to work with the Legislature to ensure serious, lasting reforms to the state's pension system are enacted as quickly as possible," Westrup said.
Without reform, the results could be dire for Stockton and other struggling California cities. San Bernardino and Mammoth Lakes also filed for bankruptcy this year. Last week, Moody's Investment Service, a top U.S. credit rating agency, warned that more municipalities in the state may soon be bankrupt.
"As more municipalities approach the economic or political limit to raising taxes or adjusting spending, we expect an increase in defaults and bankruptcies over the next few years," Moody's reported.
In Stockton, two major bond insurance firms are "taking dead aim" at city pension obligations to the California Public Employees' Retirement System, Deis said. The firms argue that Stockton should be forced to reduce its pension payments in order to free cash to pay their claims.
In a memo to the Stockton city manager, Police Chief Eric Jones said slashing pensions for existing and future retirees may drive the remaining veteran officers out of the department.
"This would be extremely dangerous given our rising violence rates, including assaults on officers," Jones wrote.
Stockton's leaders describe their fiscal woes as the result of poor financial decisions by prior administrations, which saddled the city with debt and heavy pension costs and unfunded health care liabilities, and the effects of the recession, which has left the city with nearly 20 percent unemployment and a battered housing market.
The city's poor financial decisions were aided by Wall Street, a leading economist in the region reported in July. In 2006, Lehman Brothers, which collapsed into bankruptcy in 2008, underwrote $125 million in pension obligation bonds, according to the analysis by Jeffrey Michael, a University of the Pacific economist. Revenues from the bond sale were channeled into stock market investments that soon nosedived.
"Wall Street clearly encouraged and was a partner to many of the city's risky bets," Michael wrote on his blog.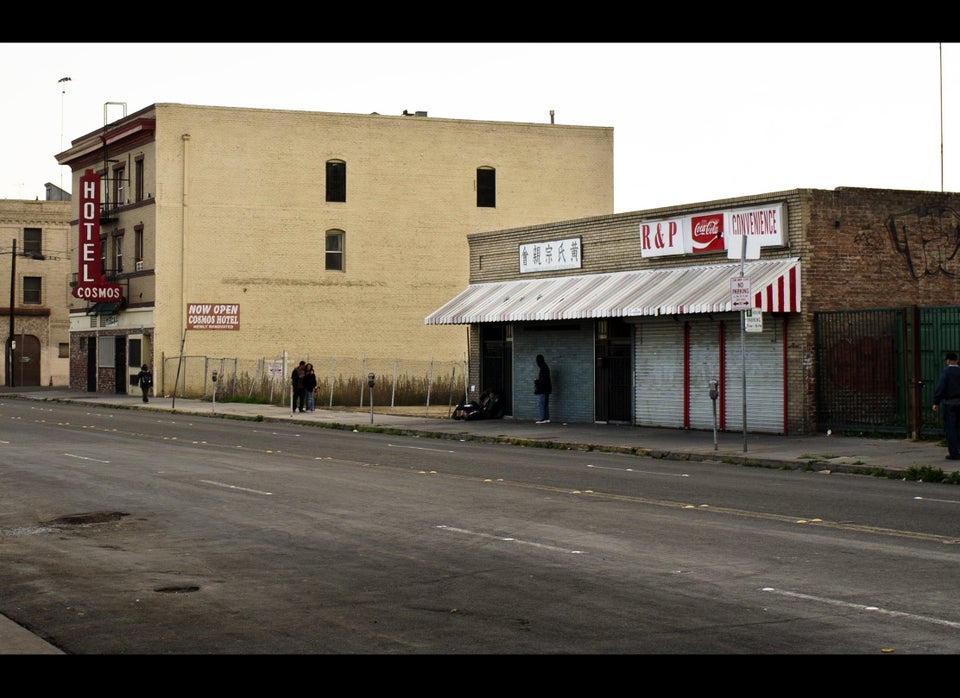 Poverty In Stockton
Popular in the Community