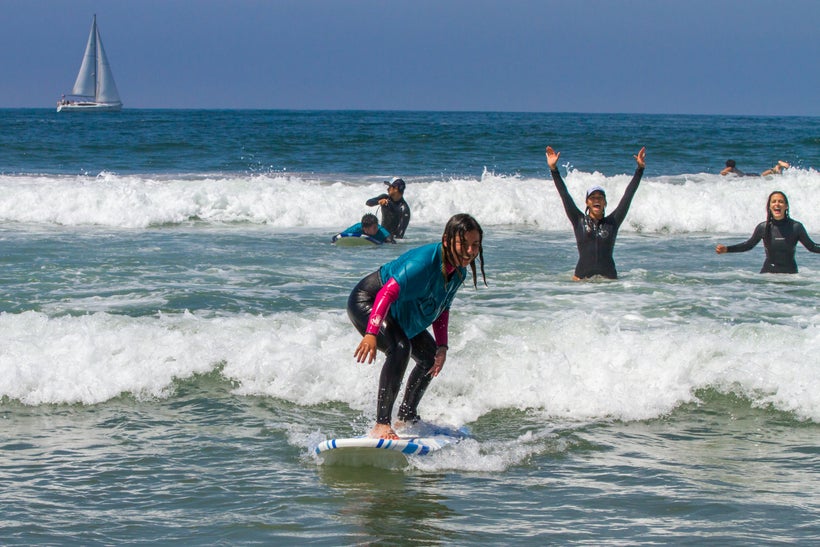 Action sports are known to be adrenaline feeders — helping many test their limits beyond human expectations; however, Joel Cesare, Cofounder and CEO of StokeShare, is using his love for action sports to promote ocean conservation and youth environmental education through his business model and community outreach.
"Surfing has become such a major part of my life. I grew up in Pennsylvania. When I was 13 years old, on a trip to North Carolina, I caught my first wave and knew it would be an important part of my life," Cesare said.
Cesare is a formally educated environmentalist with a Masters in Environmental Science & Management from the Bren School at UC Santa Barbara and is a Sustainable Building Advisor for the city of Santa Monica. He was inspired to create an online marketplace for action sports equipment along with fellow sustainability professional and action sport enthusiast, Warren Neilson.
StokeShare, described as, "Airbnb meets REI", is an online market share where people can rent and exchange surfing, diving, paddling, climbing, camping, and skiing equipment. Cesare and Neilson were inspired to create a community and marketplace so that action sports enthusiasts could optimize adventure gear while inspiring others to get outdoors.
"We are a for-profit business model, but because he and I are environmentally driven, we wanted to be like the visionary entrepreneurs that built Toms and Patagonia," Cesare said. He mentioned that a primary goal of StokeShare is to also help solve social issues― a goal accomplished through the company's One Watershed program.
One Watershed was inspired by the idea that "What you do upstream, affects others downstream." Through One Watershed, the company leverages StokeShare users' unused equipment for work with young people from disadvantaged communities by introducing them to nature through action sports like surfing, climbing, and snowboarding.
"We believe that everything we do will have an impact downstream," Cesare said.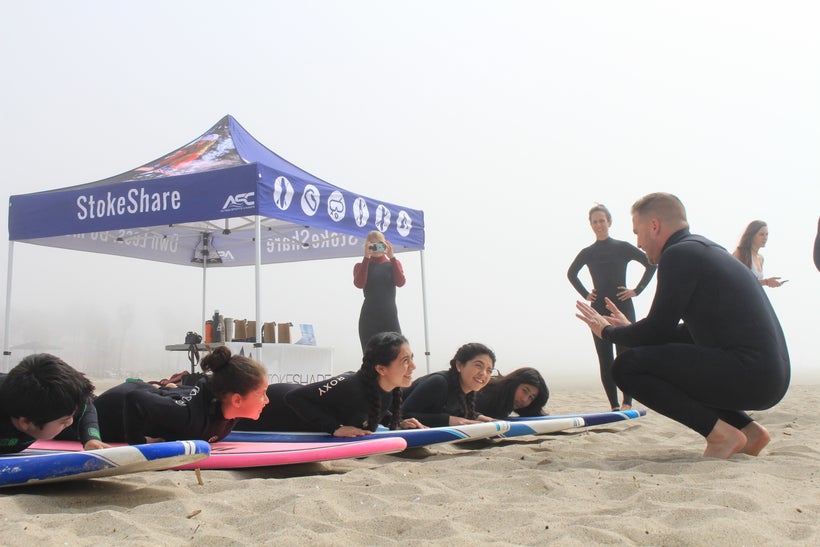 In addition to his for-profit business, Cesare also serves as the Vice Chair of the Surfrider LA chapter, a presence Surfrider Foundation embraces because of Cesare's ability to expand community through his work at StokeShare and One Watershed. Through One Watershed, Cesare has worked with over 200 kids in eight different at-risk youth nonprofits in Los Angeles, San Francisco and San Diego and has even gotten his message of environmental stewardship meets experiential learning to the California Coastal Commission.
"Everyone is looking for solutions and we think we have one," he said.
"Surfing is not easy. It is going to be hard. The ocean won't always be accommodating," Cesare said.
"If you love it enough, you will have to fight through it—surfing is a great metaphor for life," he added.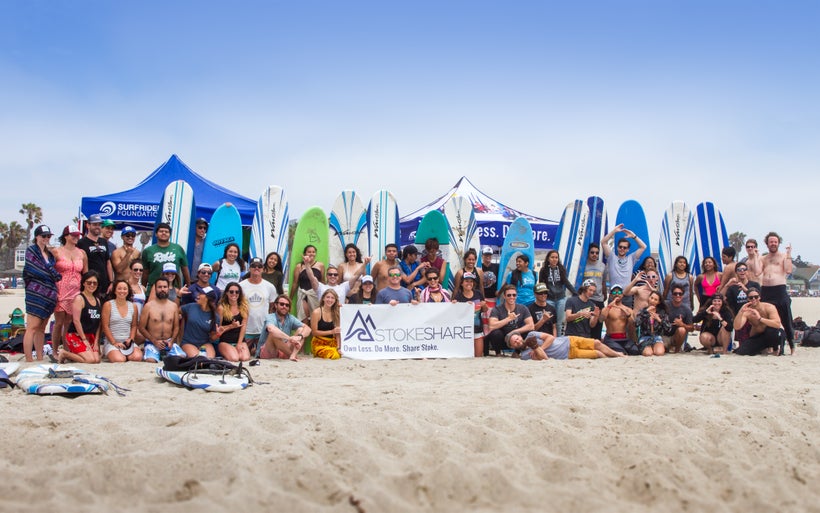 Cesare acknowledges that no matter socio-economic backgrounds, kids are spending less time outdoors, lessening their exposure to nature. Providing that access is part of his goal of encouraging action and fostering future "Eco-Warriors". He believes that when youth are exposed to plastic pollution on Venice beach and shown photos of heavily polluted waters around the world at One Watershed events, it makes the issue tangible. He added that he has been impressed by how much information the youth are eager to learn, retain and are able to express after participating in events.
Cesare and Neilson operate under the belief that, "People protect what the love, they love what they know, and they know what they experience."
"When people are stoked on something, it means they are going to fight to protect it because it gives them a feeling and emotion that nothing else in the world can," Cesare explained.
Diversity in the environmental field and action sports is something Cesare acknowledges needs to be dealt with in order to progress both fields and is a mission for him as an environmentalists and business owner. Being aware of barriers like costs of gear and transportation are important to him.
Cesare also offers some advice for young entrepreneurs, "If a business can't scale and maintain a positive relationship with the environment, then we don't think it is a viable business for the 21st century," he said.
StokeShare is a for-profit business, but social and environmental responsibility is intentionally intertwined in their mission.
"We wouldn't have started a business if we didn't believe it could have a positive impact on our environment or society," Cesare said.
"We need more people to care. This program can ensure more people growing up caring," he added.
REAL LIFE. REAL NEWS. REAL VOICES.
Help us tell more of the stories that matter from voices that too often remain unheard.
This post was published on the now-closed HuffPost Contributor platform. Contributors control their own work and posted freely to our site. If you need to flag this entry as abusive,
send us an email
.