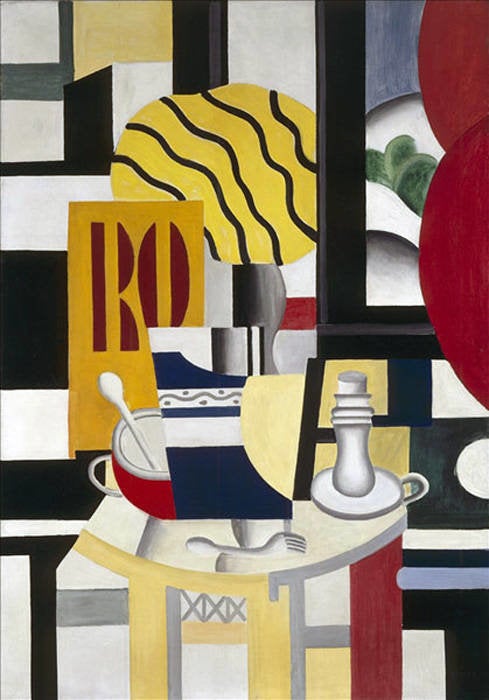 It was the perfect heist: sleeping museum guards, a broken alarm system, $140 million in loot, a police hunt that lasted over a year... there was just one problem. The paintings, including a Picasso and Matisse, ended up in the trash; according to The Guardian, while the investigation was underway, one of the suspects "panicked and destroyed the canvasses before throwing them into a rubbish bin."
Early in the morning of May 20, 2010, a lone, masked burglar entered the Paris Museum of Modern Art by removing the screws of a window, originally intending to steal Fernand Leger's 'Still Life With Candlestick.' However upon cutting the painting from its frame, he discovered the alarm was broken; it was later discovered that the alarm had been broken for over a month prior to the theft. He then proceeded to walk around the museum for over an hour, picking up four more paintings on the way and getting away in a nearby parked car. There were security cameras but no guards noticed the masked visitor.
The stolen paintings were Pablo Picasso's 'Dove with Green Peas' (1911), 'Pastoral' by Henri Matisse (1906), 'Olive Tree near l'Estaque' by Georges Braque (1906), 'Woman with Fan' by Amedeo Modigliani (1919) and 'Still Life with Candlestick' by Fernand Leger (1922). The total value of these paintings is unknown, estimated around $140 million with some experts claiming them worth double. The Picasso alone is worth $40 million.
The officers of the French Serious Crime Brigade arrested three men after a year-long search, one as the thief and two as accomplices. The three suspects are 34-year old watch repairman "Jonathan B.", 43-year old "Vrejan T."—nicknamed 'Spiderman'—and 56-year old antique shop owner named Jean-Michel C., accused of commissioning the crime. 'Spiderman' reportedly stole the works on Jean-Michel's orders and left them at his antique shop. According to Fox News, Jean-Michel "denied this and claimed Vrejan T left the works at his antiques store without his consent. Jean-Michel C then reportedly passed them on to Jonathan B."
"Spiderman" and Jean-Michel were under police suspicion for other crimes, passed the word on to Jonathan B., who confessed to panicking, ruining the works and tossing them into the trash. Jonathan B. claimed the works were wrecked beyond recognition.
Related
Popular in the Community