There's no place like home — or FBI custody.
Ruby red slippers worn by Judy Garland in the movie "The Wizard of Oz" have been successfully recovered after the shoes were stolen from a Minnesota museum over a decade ago, the FBI announced Tuesday.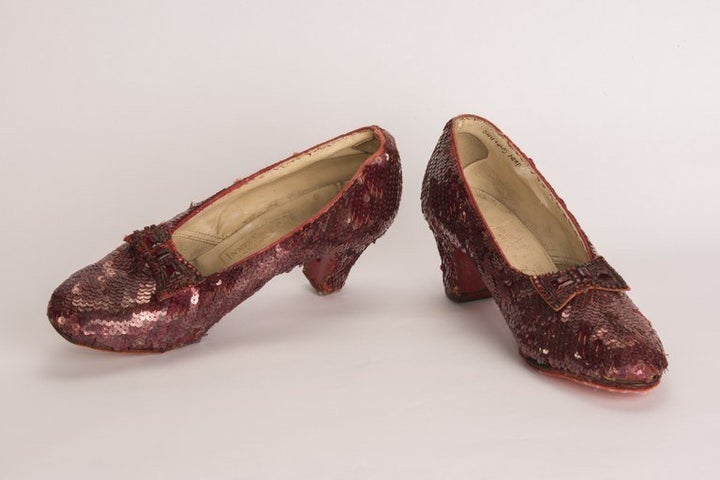 The iconic sequined heels — which the agency says are one of four known pairs Garland wore in the film that are still in existence — mysteriously disappeared from the Judy Garland Museum, located in the actress' childhood home in Grand Rapids, Minnesota, in August 2005. In the middle of the night, an unknown crook (or crooks) smashed through the museum's back entrance and broke the plexiglass case that held the shoes, which were on loan to the museum from a collector in California, per The New York Times. There were no finger prints or surveillance video of the theft — all that was left behind was a single red sequin.
The case eluded local authorities for years.
But in 2017, someone approached the company that insured the shoes saying they had information on the slippers' whereabouts and how they could be returned, according to the FBI.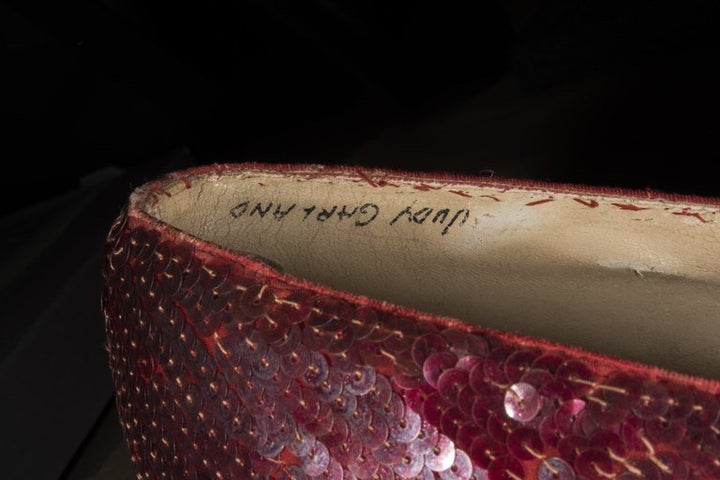 When it became apparent to the Grand Rapids police "that those involved were in reality attempting to extort the owners of the slippers," authorities requested the FBI's assistance, explained special agent Christopher Dudley, who led the investigation from the FBI's Minneapolis division, during a Tuesday press conference.
Some of the slippery slipper thieves were busted during an undercover sting operation earlier this summer. The famous footwear, which the FBI claims "are estimated to be worth several million dollars," were recovered.
Soon after, the slippers, which happen to be a mismatched pair that come in two different sizes, were examined at Smithsonian Institution's National Museum of American History in Washington, D.C., where another pair of mismatched ruby red slippers from the film has been on display since 1979.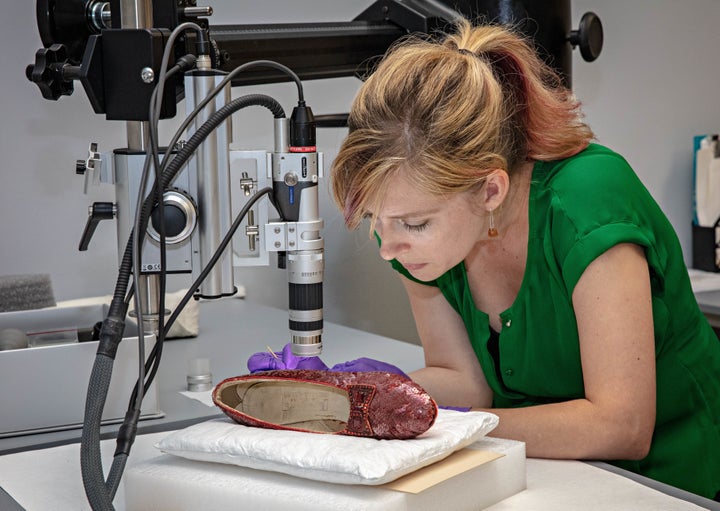 Conservators at the Smithsonian discovered that the recovered slippers, which are nearly 80 years old, were constructed the same way as the pair on display in D.C. and that the two pairs are mismatched twins that were mixed up over the years.
Though some suspects in these crimes have been identified, the FBI says that the case is still ongoing and the agency needs the public's help to identify others associated with the theft and extortion.
"We are still working to ensure that we have identified all parties involved in both the initial theft and the more recent extortion attempt for their return," Dudley said. "This is very much an active investigation."
"There are certainly people out there who have additional knowledge regarding both the theft and the individuals responsible for concealing the slippers all these years," he added. "We are asking that you come forward."
Those with any information are encouraged to contact the FBI at 1-800-CALL-FBI (225-5324) or submit information online at tips.fbi.gov.
Related
Popular in the Community