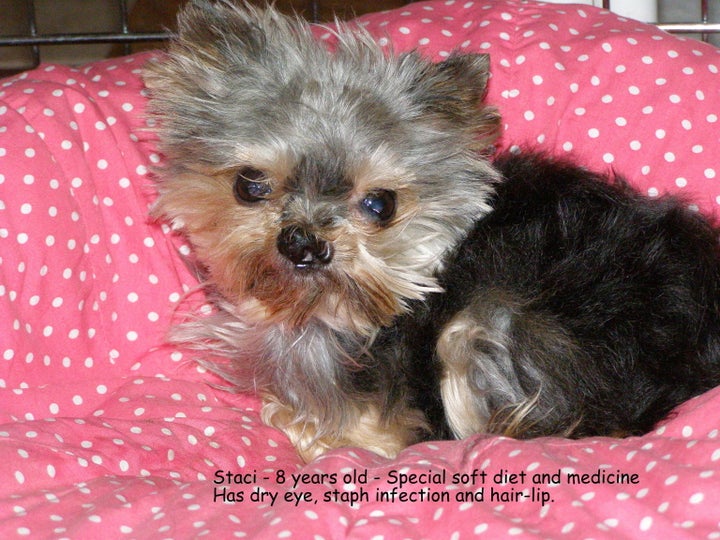 A Buena Park woman is offering $10,000 for the safe return of items that were burglarized from her home last Friday, but it isn't for the multiple televisions, cameras or jewelry that she's missing.
Instead, Linda Bush is anxious about the four Yorkshire terriers that were taken from her home -- an 8-year-old dog that requires special medication and three 7-week-old puppies that were taken from their mother. The mother dog, which was left behind, "keeps going to the room, crying and looking for them," Bush told the Los Angeles Times.
Bush had originally set a $2,500 reward for the dogs, but on Sunday, she told KCBS/KCAL that she upped the reward to $10,000 -- no questions asked. She also said that if anyone has inadvertently purchased the dogs, she would buy them back with a bonus.
Watch KCAL's video report:
Bush is particularly worried about Staci, the 8-year-old dog, because she requires a special diet and medication. "I'm worried she won't live more than a week," Bush told the OC Register. "She won't eat unless she's hand-fed."
Photo of the three puppies courtesy of Linda Bush. See video of the three lost puppies.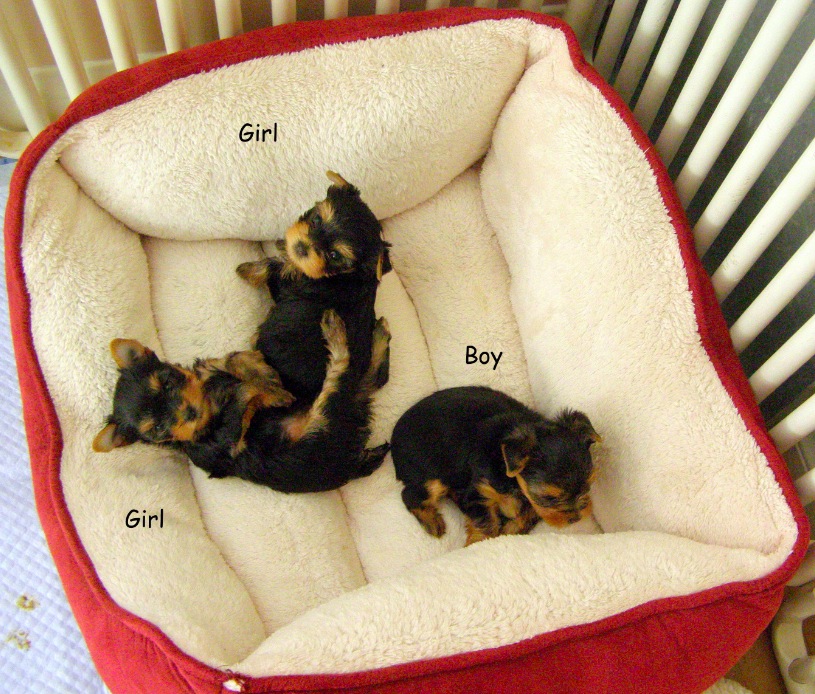 Photo of Staci courtesy of Linda Bush.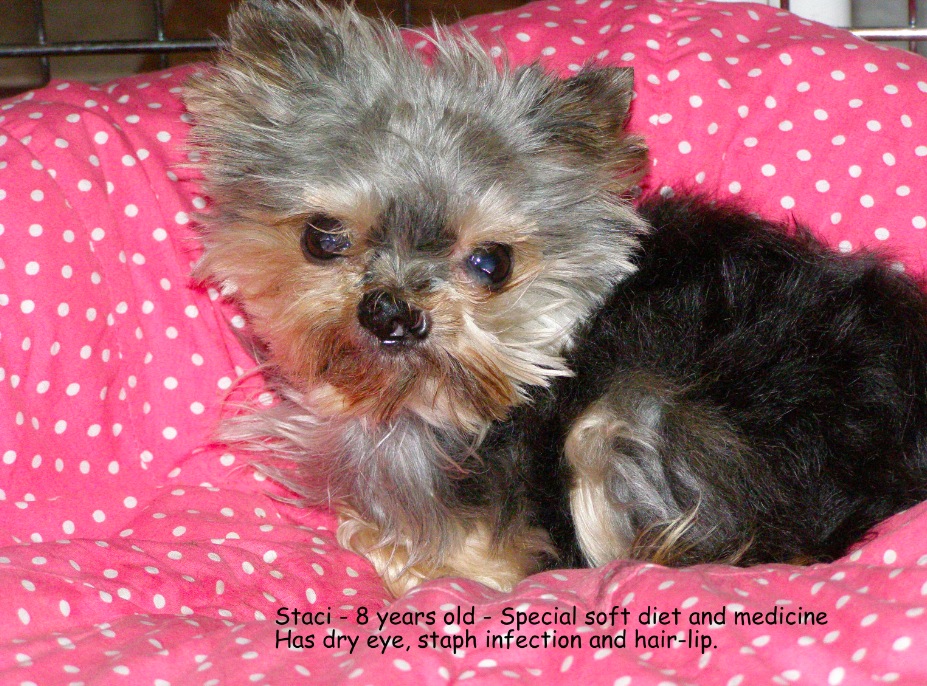 According to her site, Bush has been breeding and showing yorkies for almost 20 years, some of which she puts up for sale.
If you have information about the case, please call the Buena Park police at 714-562-3902 or email Bush at bejaze@roadrunner.com.
UPDATE -- Two of Linda Bush's missing dogs have been returned! Bush contacted the Huffington Post to say that the Buena Park police returned a male and female puppy and are still working on leads about the other two. Bush says that she's "just thrilled" but adds, "I pray that someone will return Staci and the other puppy... time is critical for Staci."
Popular in the Community