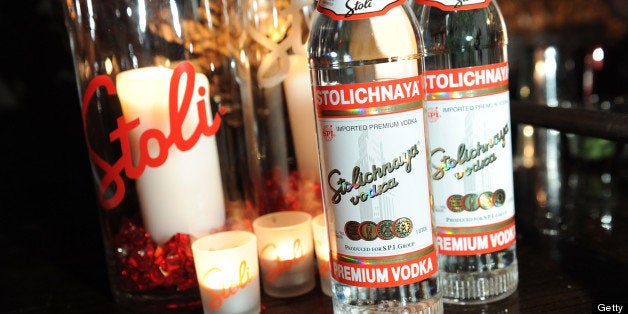 In his first U.S. interview since a worldwide boycott was launched against Stolichnaya vodka in response to the Russian government's anti-gay crackdown, the CEO of the company that owns the iconic "Stoli" brand insisted that his company is "not a Russian company," even as he confirmed that the company operates a distillery in Russia, that "several hundred" of its 2,500 employees are in Russia and that it obtains its ingredients from Russia. Val Mendeleev, chief operating officer of SPI Group, the Luxembourg-based company which owns the brand outside of Russia, also announced that in response to the boycott the company would be making a financial donation to an unspecified group working on behalf of Russian LGBT activists fighting against the Russian government's anti-gay policies. (Scroll down to listen to the full interview)
Sitting down for an in-studio interview with me on SiriusXM Progress on Monday, Mendeleev described himself as an "ex-Russian," having left the country 20 years ago, and said that the billionaire owner of the SPI Group, Yuri Scheffler, is an "ex-Russian" and a political opponent of the current Russian government. Scheffler, Mendeleev said, left the country 10 years ago, lives in London and Switzerland, and has since been in a bitter business dispute with the Russian government. Both men, Mendeleev said, condemn the Russian anti-gay policies, as did the company in an open letter several days ago. SPI group, Mendeleev said, owns the Stoli name worldwide but is not allowed to sell the brand inside Russia, where a state-owned company owns and markets it; because of the dispute, SPI changed the label on the bottle to say "premium" vodka, from "Russian" vodka in 2007.
Mendeleev said the company has slowly been diminishing its workforce and operation in Russia and it may even look into obtaining ingredients elsewhere as the political climate in Russia worsens, though he did not outline specific plans in that regard.
"We produce more than 100,000 bottles of Stoli every day," Mendeleev said. "It's not so easy to shift production immediately. But if you look at our activities over the past few years, we've been reducing them in Russia.The distillery in Russia produces raw alcohol, which is one of the ingredients for vodka. But actually, the distillery that finishes it, that produces vodka, which mixes the raw alcohol from Russia with the artesian water in the Baltics, is actually happening at our distillery in Latvia."
Mendeleev explained the history of the SPI Group's dispute with the Russian government.
"Our company is Luxembourg-based," he said. "We were forced to move our headquarters from Russia about 10 years ago. And this is because we have ongoing litigation with the Russian government about the ownership of the brand. So, we're not a friend of the Russian government. We are not a Russian company. Stoli is not even allowed to be sold in Russia. [The Russian government] is still trying [to take over Stoli worldwide]. They did manage to grab up the Russian Stoli brand and they have been trying to grab up the ownership of the global brand. But the international courts in London and Switzerland understand that this commercial dispute with the Russian government has political motives. Yuri Scheffler, in early 2000, when this whole thing started, was supporting political opposition to the new government that was installed there, and that basically started the whole dispute."
That said, Mendeleev confirmed that SPI Group still does business in Russia, selling several other brands there even as it is barred from selling Stoli. He called that business "tiny" and said the company is scaling it back quite a bit, but also defended it by saying that "half of Fortune 500 companies" are now doing some business in Russia.
In response to the boycott, Mendeleev said the company is in the beginning phase of seeking a group to which it could donate money to help fight the anti-gay government repression in Russia, and would be making an announcement in coming days.
"We are right now contemplating the best way to [use our influence]," he said. "I've been giving interviews, some of them in Russia, emphasizing our position, that we are upset by the lack of tolerance in Russia and the law limiting rights. But at the same time, we're now analyzing the best way to influence this in Russia. Probably we will identify a global or local charity that knows better than us how to tackle the issue and influence the issue in Russia. And we'll support it financially."
Mendeleev at first appeared to be unaware of his own company's policies on LGBT employees. After being informed by a p.r. executive who was present, he said that the new U.S. office that SPI Group opened has an anti-discrimination policy and offers domestic partnership benefits. He at first said such policies weren't necessary in Luxembourg. After continued discussed he said he would look into the situation in Luxembourg and in Russia and elsewhere.
"Stoli has been a friend of the LGBT community and has been an opponent of the Russian government," Mendeleev said. "Stoli was singled out by the community with which we associated in a way that we don't believe was appropriate. If you look at our relationship with the Russian government, we've been boycotted by the Russian government for the past 10 years. We've been threatened, raided. And now we are being boycotted by the LGBT community."
Listen to the full interview here:
Before You Go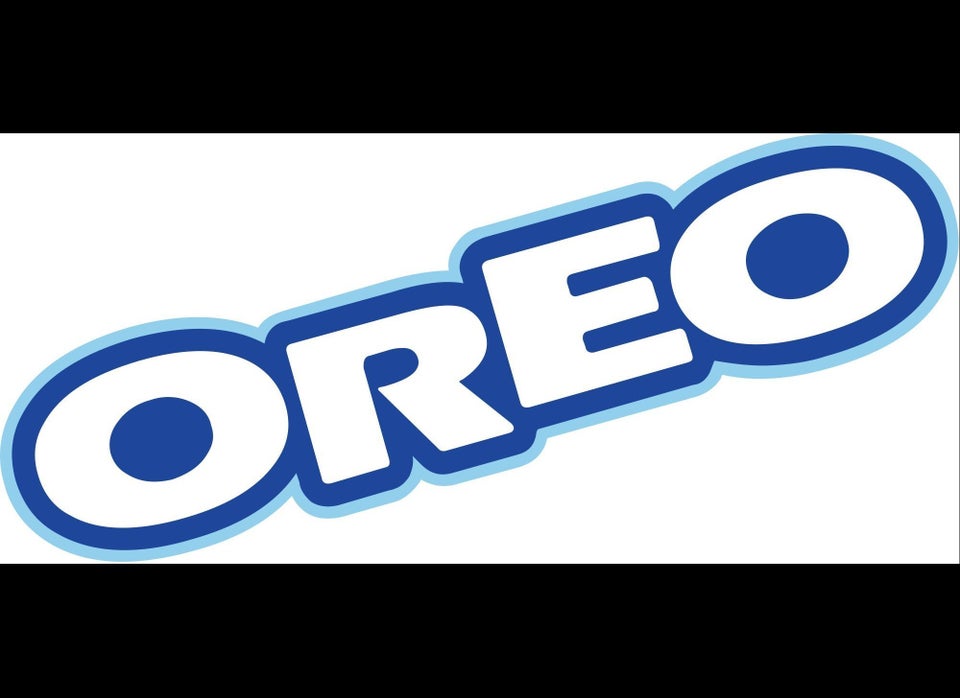 25 LGBT-Friendly Products & Companies Targeted By Boycotters
Popular in the Community