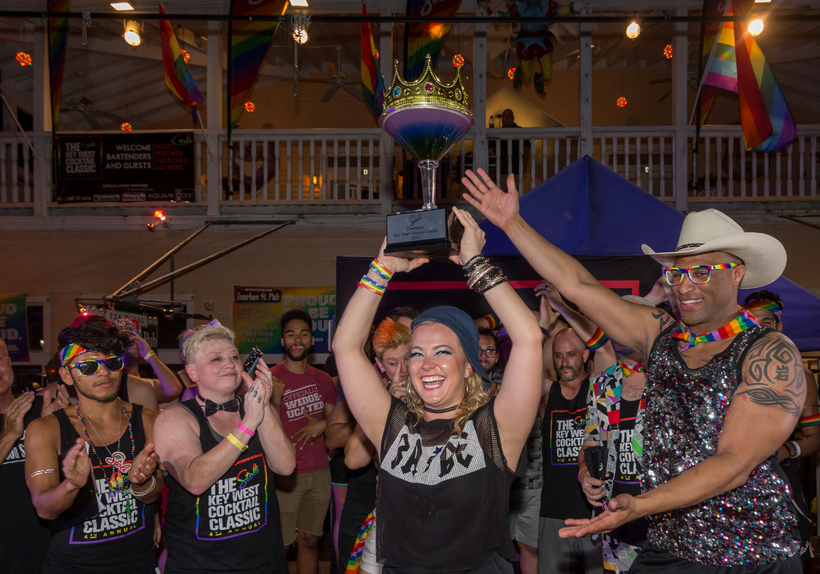 LGBT marketing has become incredibly important to most companies in recent years. These days, sending a message of acceptance is a necessity, and any brand found to be less than supportive of minority groups—or perhaps even to be discriminating against them in any way—suffers dire consequences. This is especially true during June, which is Pride month all across the globe. A few select industries step up their efforts more than most others during this time, with the alcohol and spirits world investing perhaps more than any other field.
Big name brands spend millions of dollars in an attempt to win favor in the gay community, which is known to be comprised of club-goers, partiers, and those who simply love a good cocktail. They change their bottle designs, advertise heavily, show their true colors (which in June are rainbow, no matter the brand), and more than anything, sponsor event after event after event. Try visiting a gay pride parade anywhere in the United States in June and see if you don't spot at least a handful of familiar alcohol-related logos—you won't.
It's easy for many of these companies to justify this marketing spend, as the larger players have millions, if not billions, at their disposal. Sponsoring a party is great, and it's a tried-and-true method to put the brand's name in front of the desired crowd, but it's the conglomerates that take it a step further that truly win the day and collect actual fans and devotees.
Stoli has done just that with its Cocktail Classic event, which just wrapped for the fourth year. The series is simultaneously a massive nationwide effort and a tiny marketing moment, somehow combined into one stellar showing. The brand sends its colorful character of an LGBT representative, Patrik Gallineaux, to over a dozen cities across North America, where he hosts bartending competitions in some of the most beloved gay bars in cities like Miami, Los Angeles, Portland, Seattle, Dallas, Toronto and beyond. The 2017 edition of the Cocktail Classic saw Gallineaux visit 17 different locations to find the best bartenders in the gay community (the participants can identify as gay, straight, or anything else, as long as they work at a gay-friendly establishment) based on everything from how they mix a drink, what it tastes like, and the show they put on when creating in front of a crowd. A good bartender can make a tasty concoction; a great bartender can do so while telling you a joke and learning your life story.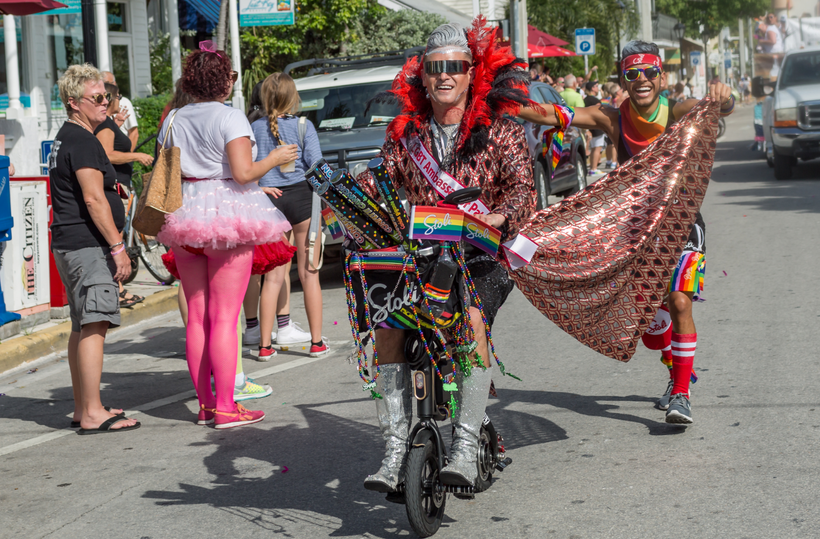 Once a winner has been named in every city, they are all flown to Key West by the company to compete once again in the Key West Cocktail Classic, the most important event of them all. The weekend-long party is organized by a ragtag group of friends and volunteers, some of whom are paid, some of whom are in it just to be a part of something this special. For many, this is their first trip to Key West, and for some this year, it was their first time on a plane or their first opportunity to see the ocean.
The final product is a gleefully exaggerated spectacle of a cocktail competition, but for those who get to spend some time with Gallineaux and the bartenders, it's not the glitz and the budget glamour that speaks to what the brand is about, but how personal this is to everyone involved. The host knew the names of every bartender in Key West, and when a competitor was looking for a certain ingredient, he knew where to send them, suggesting they "go see Joe" down the street. He was already familiar with every participant's name and story by the time they arrived, and as the event progressed, he consoled those who didn't make it to the next round, and even helped arrange a marriage proposal for one bartender who had been working on simply being involved for years.
At the end of the weekend, a winner is crowned, and everybody who was a part of the show spends the rest of the evening celebrating, no matter how they did. Everyone seemed nervous as they went into the competition, but by the time it closed, the final night felt like the last day of camp, with plenty of new friendships and good times to reminisce about, even though many of the bartenders had only met a few days prior.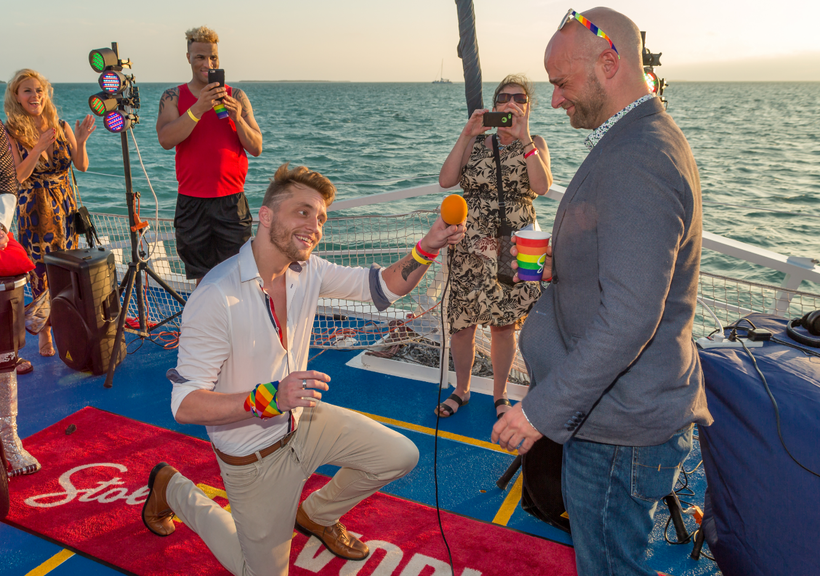 At times during the weekend, I had to stop and remind myself that this wasn't being put on by an upstart brewery or craft vodka maker, but by one of the largest companies in one of the most lucrative industries in the world.
The message here seems to be that a vodka distributor can do all the advertising and sponsoring it wants, but the personal moments mean the most and are truly effective from a business perspective. Stoli speaks through its bartenders, who will take their experience and bring it back to their communities. Ad campaigns aren't going out of style anytime soon, but this product will be suggested by those actually making the drinks across the nation thanks to this effort, and the fact that Stoli is willing to continue to invest, and more importantly, believe in this event is laudable, given that it must be difficult to bring it all back to a specific ROI.
Next year for the fifth time around, Gallineaux is looking to possibly expand the search to 20 cities and bring even more people into the fun. It will be interesting to watch the man behind it all, his brand, and the dozens of "Stoli boys" who assist him every step of the way grow the Cocktail Classic and keep the momentum going, while still keeping things intimate, a challenge that few could take on, and perhaps only one will be able to master.
Calling all HuffPost superfans!
Sign up for membership to become a founding member and help shape HuffPost's next chapter
This post was published on the now-closed HuffPost Contributor platform. Contributors control their own work and posted freely to our site. If you need to flag this entry as abusive,
send us an email
.