Charity often paints a sad story and then follows it with tales of triumph. We in charity want you to believe in us.
We want to believe in ourselves.
And yet, outcomes aren't always triumphs. Sometimes things go backwards. Sometimes what's well intentioned sprouts bad consequences. Some challenges just can't be overcome. A good charity recognizes these situations and adapts its strategy and even its mission.
Careful planning and level-headed strategizing should be the work ethic of all charities. Nevertheless, sometimes we stamp our feet and rant and rave to get our way, and at times it even works. I'm guilty as charged and I'm not proud of those moments. But frustration is a part of the territory, and on occasion, it just comes out.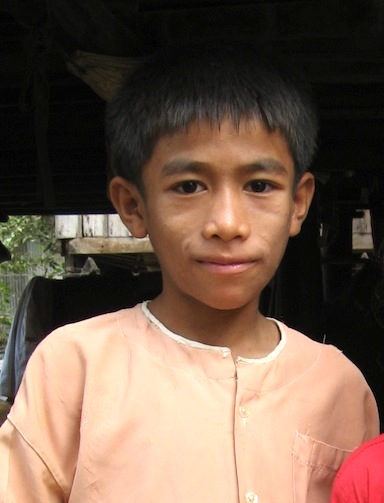 The Boy Who Looked Old
Twelve-year-old Sith Chungleung looked old. Sunken cheeks, droopy eyes, waxy skin. Although orphaned and HIV+, Chungleung had years ago won my heart with his enthusiasm, his toothless grin, and his eagerness to help. But now he moved like an old man. How had he gotten this bad?
In Cambodia and Malawi, all our HIV+ beneficiaries go monthly to government clinics to receive their HIV medicines. So it's not like Chungleung's very low CD4 count would go unnoticed (see photo below, indicating a CD4 count of 105 -- far below normal for an HIV+ person).
One look at his face and anyone would know something was wrong.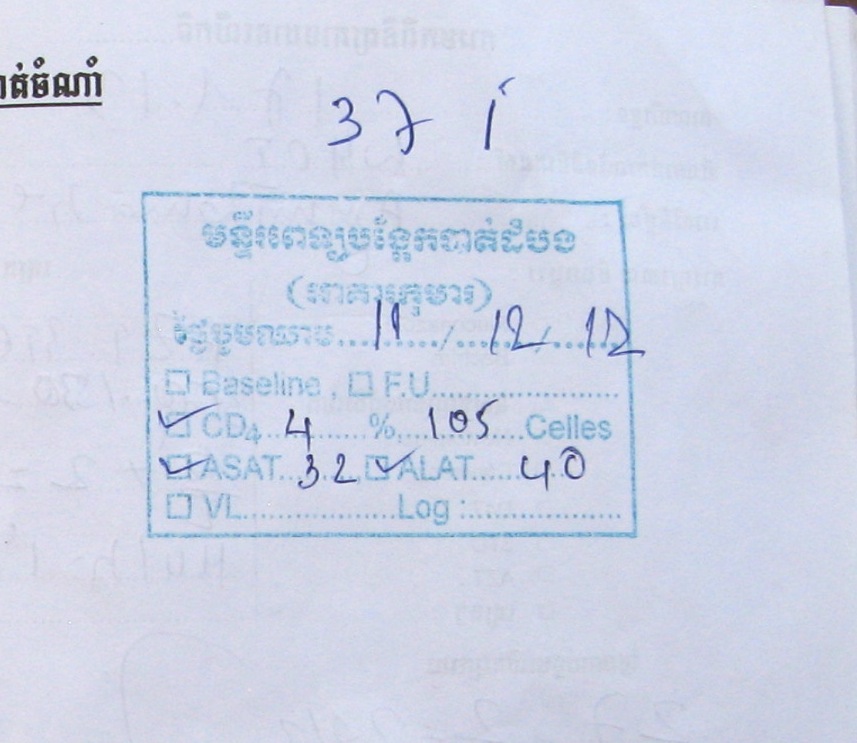 The Global Fund
I should explain HIV treatment in Cambodia, which is similar to most other Third World Countries. Nations like the U.S. give money to the Global Fund to Fight AIDS, which then distributes this money to Cambodia in accordance to its specific HIV/AIDS needs.
For instance, say Cambodia reports 100 people who need HIV medications. The Global Fund gives money to Cambodia to purchase enough medicine for those 100 people, who access their medications through government clinics.
A look at Chungleung's AIDS booklet revealed his medications were recently changed. It was odd because he now received adult pills that had to be broken by hand. Surely the Global Fund would want HIV+ children to receive children-specific medicines.
Perhaps Chungleung's clinic had run out of children's medicines. Perhaps someone was profiting by taking Global Fund monies, buying expired or inferior medicines, and pocketing the difference.
Perhaps Cambodia's medical education system, where students often bribe for good grades and diplomas, produces healthcare staff so overworked and underpaid that caring for patients had become secondary to just surviving the workday.
Perhaps a doctor who spent five minutes with Chungleung was being generous, as long lines of patients waited outside the door.
Foreign Stomp
Back in school, I was never one who could force an issue, get what I wanted, and be friendly and carefree the next day. I'd fumble the argument, and rehash for far too long what perfect retort I should have said. When it comes to arguing, finesse doesn't work for me. Oh well.
That's why I resort to the mini-tantrum. The stomp.
Watching me stamp my feet and demand better healthcare for one child, the Cambodian doctor may have thought, "What right does he have to demand so much of my time when so many other patients will not even see me today!"
How to justify the foreign stomp? I'm not sure I can. Except that sometimes it works. And so I stomped for Chungleung, to get some immediate action. The result was Chungleung being transferred from the government clinic to a private hospital four hours away.
So after making all the arrangements, after arriving at 7 a.m. at the private hospital, after having his grandmother break out in dramatic anguishes in front of the doctor, and after confirming that Chungleung was indeed dangerously ill -- after all that, we took Chungleung to a 7-Eleven to buy whatever he wanted.
And there, at this brightly lit store with shiny floors, we laughed with relief when he hesitated and shyly removed his flip flops by the automatic glass doors before stepping inside... and then he gave us a big, goofy smile and spent 30 minutes meticulously checking out all three rows of products, after which he selected a small bag of chips and an even smaller cup of ice cream.
Today, and Some Day
We at F2F just want our energetic, healthy Chungleung back. No matter that this takes time and effort away from our work on much bigger projects that impact a great many more people.
After all that, I needed a moment -- just a moment -- when time stands still because of what we do. We in charity envision a better, sustainable future. But lest it all crumble because of forces we can't control -- weather, war, corruption -- may beneficiaries like Chungleung find joy in today that they'll carry with them into the future.
Perhaps today's memory of that foreigner stomping his feet will resurface someday when Chungleung himself stomps his feet for someone else.
Maybe Chungleung will some day stomp for poor people in his own community.
May the memory of Face-to-Face be with him if he does.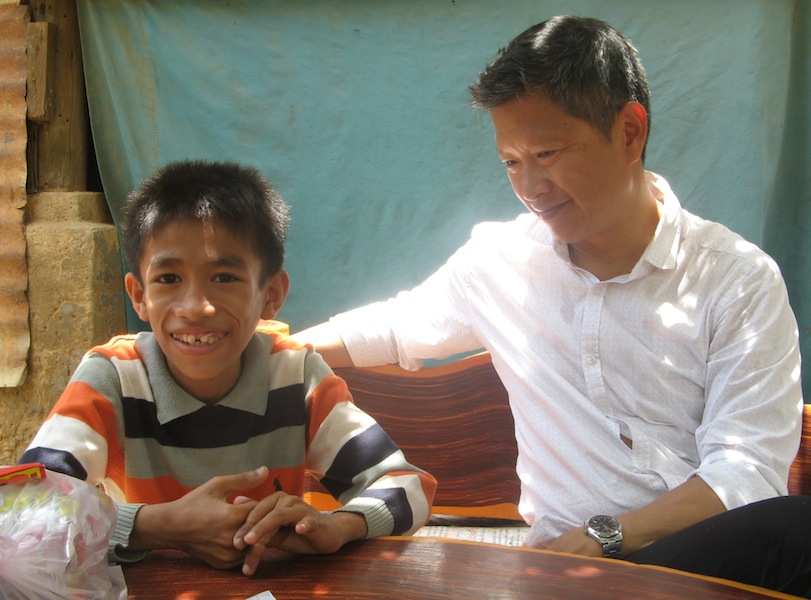 Calling all HuffPost superfans!
Sign up for membership to become a founding member and help shape HuffPost's next chapter