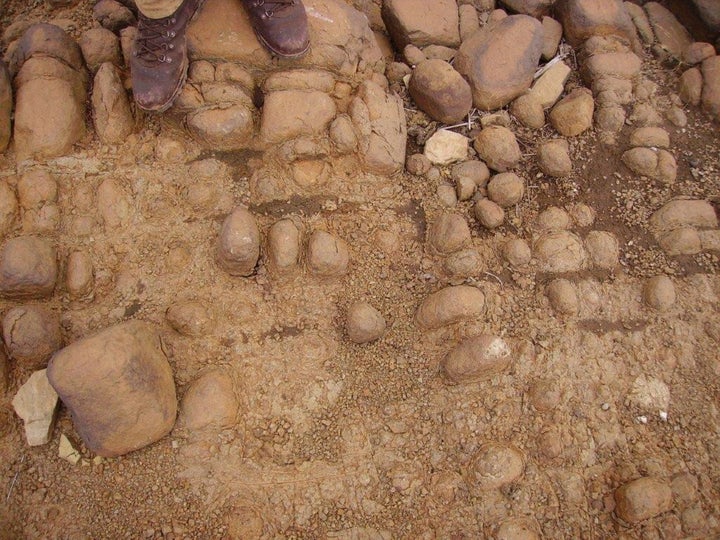 Maybe they weren't tools after all.
Scientists have taken a fresh look at common prehistoric stone objects long thought to have been simple hand tools and determined that the tennis-ball-sized "spheroids" might well have been used as projectiles for defense or hunting.
"We are not saying that those spheroids were used just for throwing," Dr. Qin Zhu, associate professor of kinesiology at the University of Wyoming and a co-author of a paper about the research, told The Huffington Post in an email. "We simply show evidence that they have the potential to be thrown projectiles to cause a significant injury to a medium-size animal."
The research, published online on Aug. 10 in the journal Scientific Reports, may point to new insights not just into prehistoric hunting but also into other aspects of human behavior during the Stone Age.
Given that the naturally occurring stones are probably too small to have been lethal if thrown individually, for example, it's likely that multiple rocks were employed by hunting parties rather than by lone hunters, according to one of the researchers.
"That feeds into ideas about the development of spoken language, etc.," Dr. Andrew Wilson, a psychologist at Leeds Beckett University in England and the paper's lead author, told The Huffington Post in an email.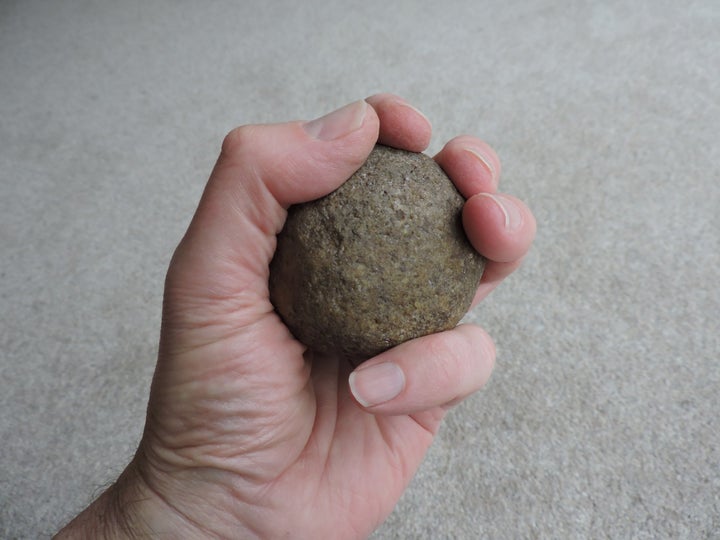 Scientists have been puzzling over the Stone Age spheroids ever since they were found ago nearly 30 years ago in the so-called Cave of Hearths in northern South Africa. The oldest may date back to about 1.8 million years ago.
Some archeologists have hypothesized that the stones were used as tools for grinding or sharpening, or to break bones or process plant foods. Of course, the people who collected the stones aren't around to explain their use (and they didn't leave behind any instructional videos), so researchers have to find indirect means of pinpointing their actual use.
For the new study, the researchers used computational models and data from modern humans throwing objects of various sizes and weights to assess the "throwing affordance" of the spheroids. In other words, did the rocks have the right size and heft to have been suitable for use as effective throwing weapons?
"About 81 percent of the spheroids, if thrown properly, had the ability to inflict pain or damage to a medium-sized animal like an impala antelope," Zhu said in a written statement.
Related
Before You Go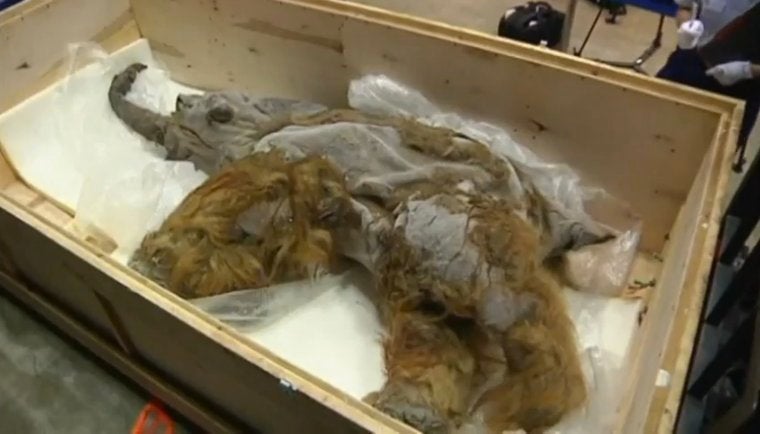 Unearthed
Popular in the Community