Stone Brewing, makers of Arrogant Bastard Ale, was forced to evacuate on Thursday as the Cocos fire advanced on the company's brewery in Escondido, just outside San Diego.
A timelapse video posted by the craft brewer, above, shows wisps on the horizon growing larger and more ominous until the sky is filled with smoke.
In the early afternoon, the firm sent out this tweet:
Despite the serious nature of the fire, some fans of the brewer couldn't resist sharing some beer-related levity.
Earlier, Stone had been posting photos to Facebook to show the fire's advance and to update customers on the situation.
Related
Before You Go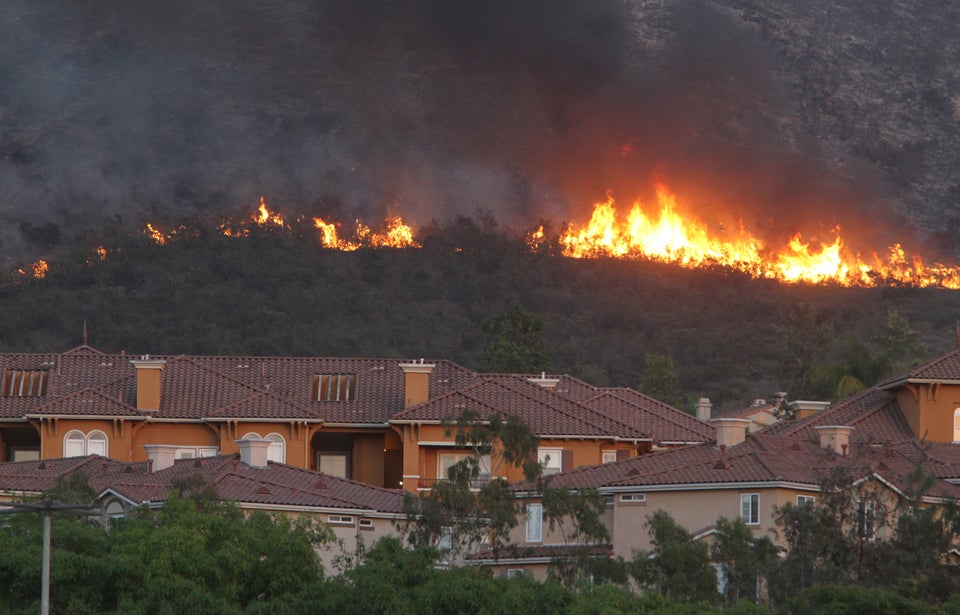 Wildfire Forces Evacuation Of Thousands In Carlsbad
Popular in the Community