Every bride should feel comfortable and beautiful on her wedding day. Unfortunately, a staggering lack of fashionable, wearable options exist above a size 12.
Eloquii, arguably the most fashionable plus-size retailer, teamed up with boho bridal brand Stone Fox Bride in an attempt to change that.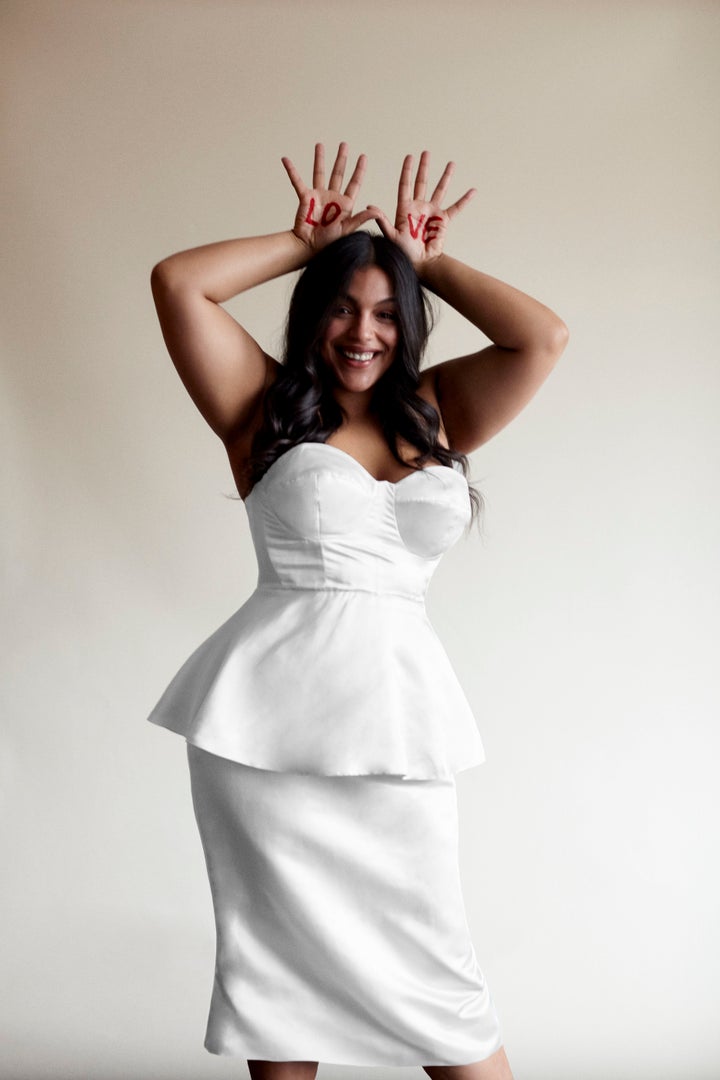 The two brands launched a five-dress collaboration last week, which includes a sexy slip dress, a pink ombre gown and more. Molly Guy, Stone Fox Bride's creative director, also curated a collection of special occasion dresses on Eloquii's website, just in time for wedding season.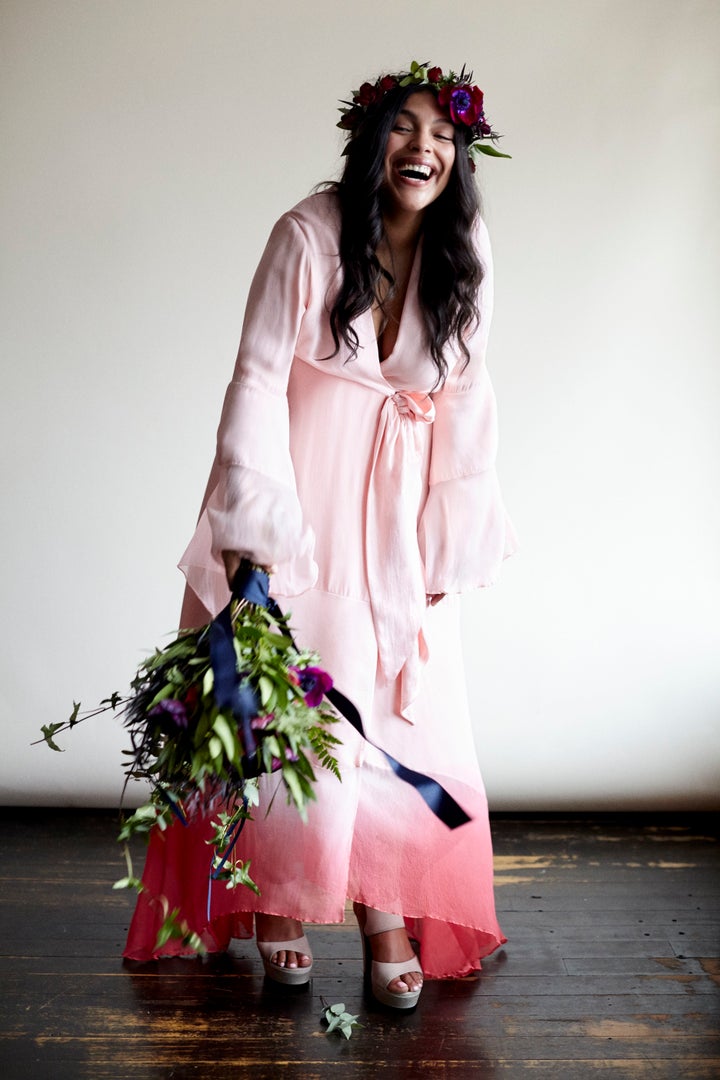 Jodi Arnold, Eloquii's creative director, has long preached the importance of inclusion. She told The Huffington Post that the two brands agree "there simply are not adequate or modern options in the bridal space" -- and that's what pushed this collaboration forward.
"Not only did we love Molly's aesthetic, but we really appreciated her passion to be able to fit every bride on her special day," Arnold added.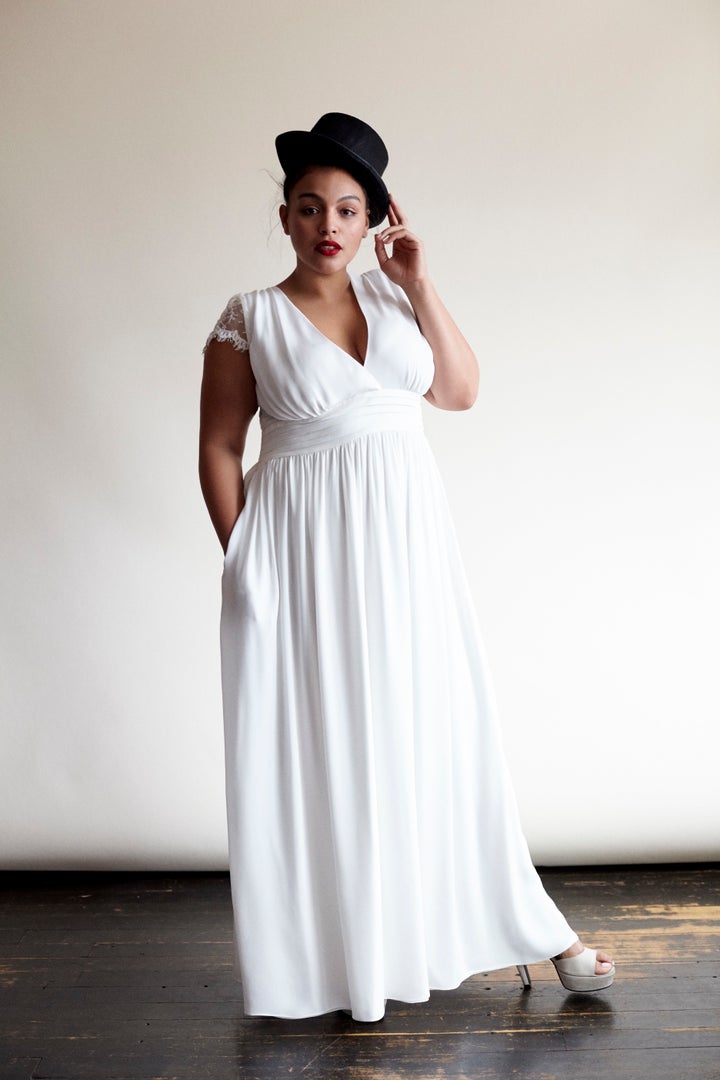 Guy told HuffPost that the collaboration is something she's wanted to do since starting Stone Fox Bride in 2012. It was beloved fashion blogger Nicolette Mason and modeling agent Becca Thorpe who introduced her to Eloquii.
"After I had my second daughter, I finally put my foot down and said: Next season we're doing this no matter what," she said.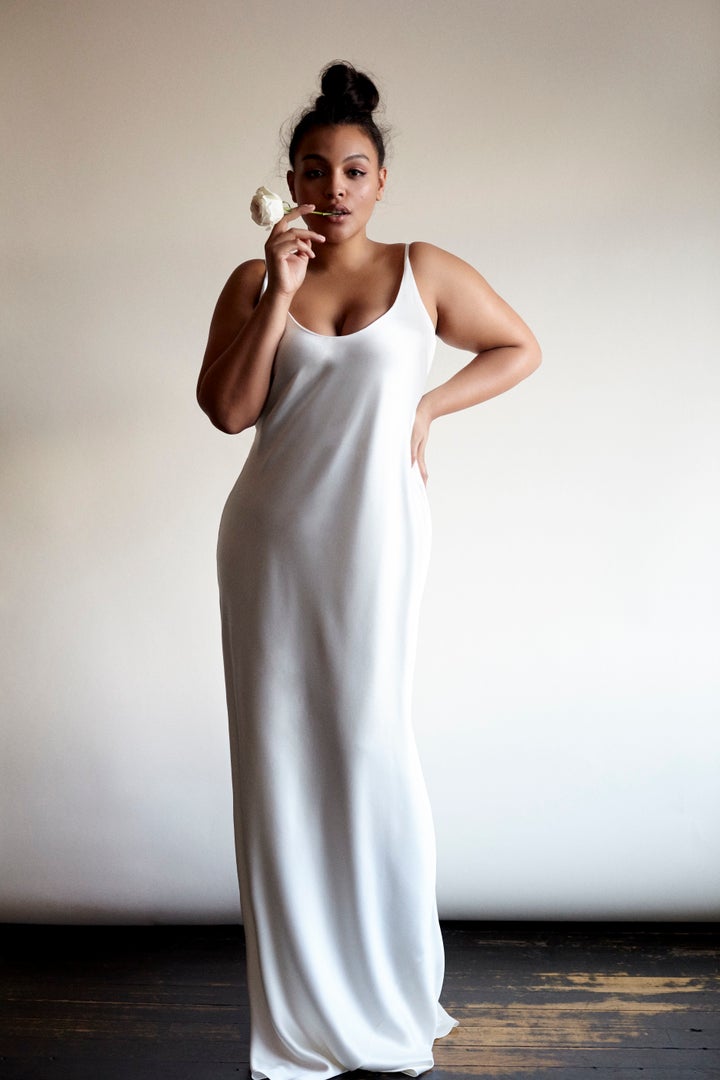 The collection ranges in price from $4,350 to $6,800 and comes in sizes 14-24. It's available for purchase online and at the New York City Stone Fox Bride studio.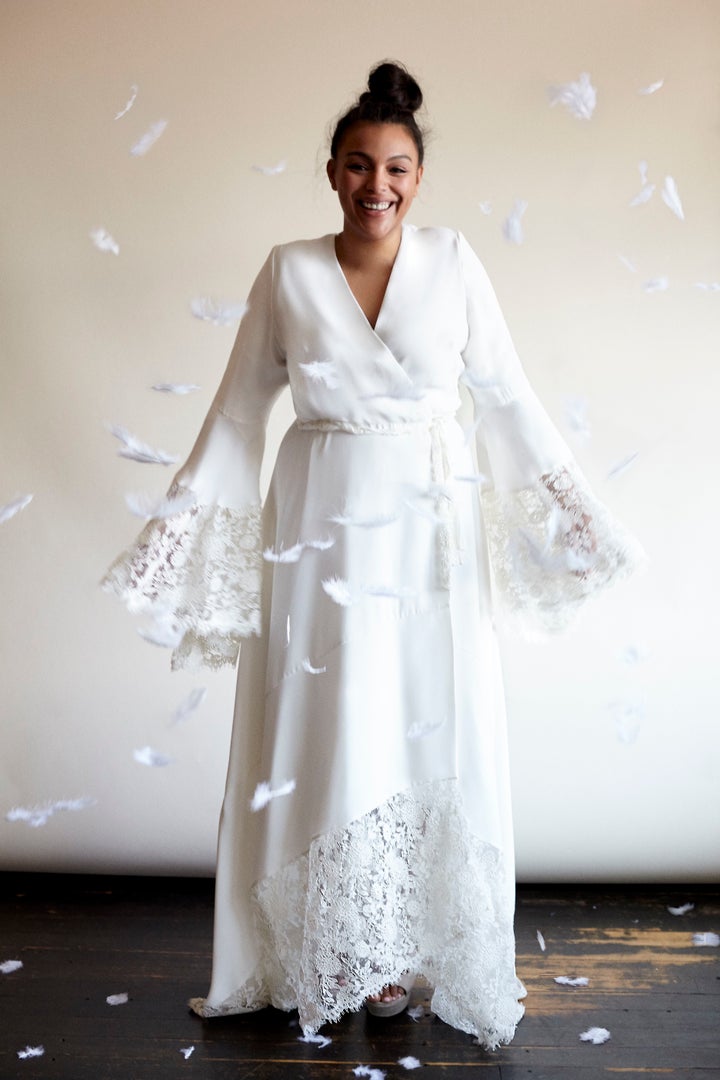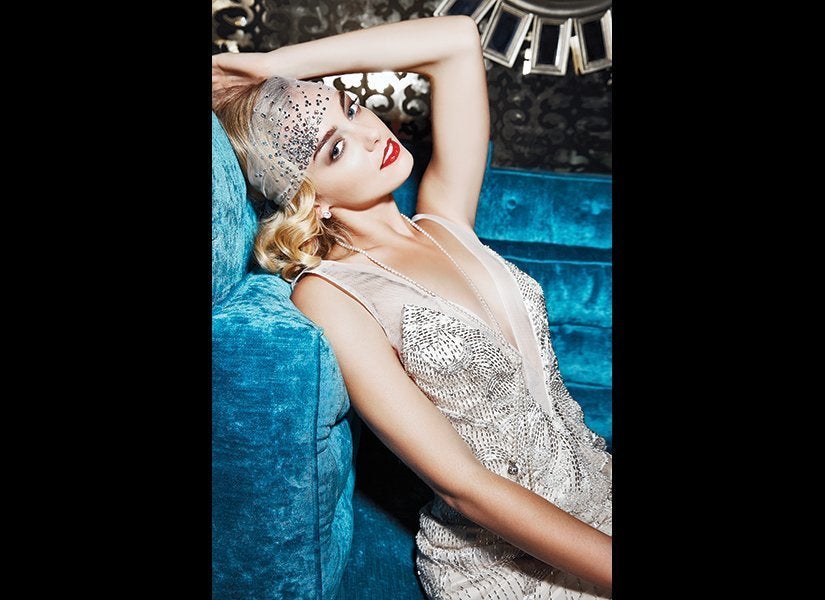 Vintage-Inspired Wedding Dresses by Decade