Modern researchers have puzzled for centuries over the striking stone construction known as Stonehenge. But now researchers have discovered new aspects of the site, including a processional road, that may eventually help unravel some of its mysteries.
In an effort to answer some of these questions, researchers carefully began removing the paved A344. While the banks of the original path had long since eroded away, archaeologists were excited to find traces of two parallel ditches that once ran on either side of the path. These ditches connected segments of the Avenue bisected by A344.
"And here we have it –- the missing piece in the jigsaw," Heather Sebire, properties curator and archaeologist at English Heritage, said in an interview with BBC History Magazine. "It is very exciting to find a piece of physical evidence that officially makes the connection which we were hoping for."
While the purpose of the Avenue is not exactly clear, Sebire told LiveScience she believes it was involved in ancient processions to and from the site.
"It was constructed in 2300 BC so is a later addition to the stone circle, but people would have processed along it to the monument," Sebire told BBC Magazine. "It's quite a dramatic finding."
Before You Go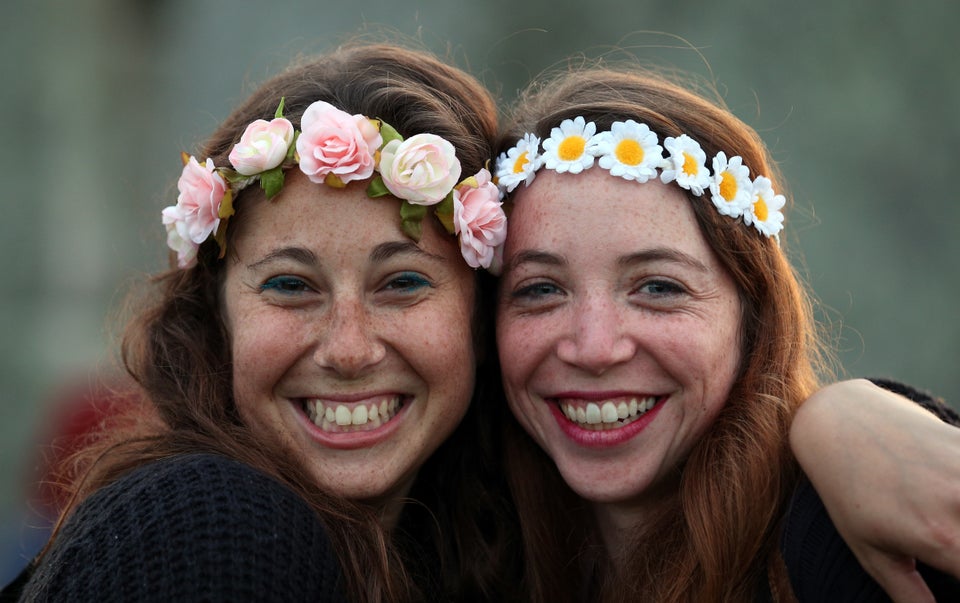 Summer Solstice At Stonehenge
Popular in the Community