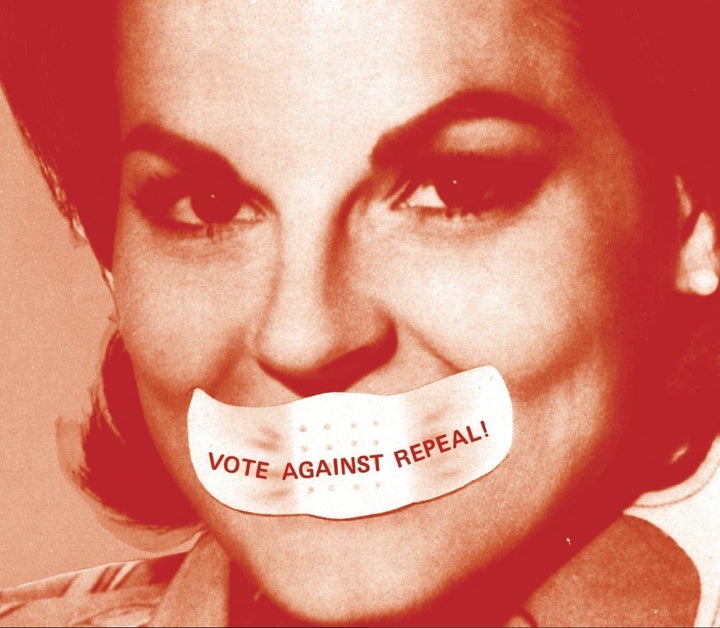 A museum in Fort Lauderdale, Fla., has something the Smithsonian in Washington wants: a gavel.
Sitting in a glass case at the Stonewall National Museum & Archives is the very gavel that House Speaker Nancy Pelosi used to mark the end of "Don't Ask, Don't Tell" in 2010. It was donated to the Stonewall by Rep. Barney Frank (D-Mass.), who received it from Pelosi.
"If I didn't work here, I would think it belonged at the Smithsonian," joked museum President Bryan Knicely, who said the Smithsonian has contacted the Florida institution about borrowing it.
The gavel is just one of many LGBT artifacts to see at the Stonewall, which boasts an extensive collection of literature and historical pieces chronicling lesbian, gay, bisexual and transgender life in America. Tracing its beginnings back to college student Mark Silber's library of gay books and magazines in 1973, the museum is named after the 1969 gay rights riots in New York City, a moment widely regarded as the first shot in the war for equal rights.
"If we don't save our history, we can't know our history," Knicely told HuffPost Miami.
Researchers, tourists and the curious can borrow any of the 21,000 books in the Stonewall's library, making it the country's largest collection of circulating LGBT literature, Knicely said. It also has 4,000 DVDs and even a small children's book section.
Within the exhibits and archives, the museum houses a range of memorabilia, from picket signs once thrust in the air during decades-past marches to T-shirts earned at contemporary AIDS walks. In addition to Pelosi's gavel, visitors can see one of the largest LGBT pulp fiction collection in the country, a pink suit jacket worn by Carson Kressley of "Queer Eye for the Straight Guy," Walt Whitman's edited work with corrections, an original printing of Dr. Alfred Kinsey's sex research, gay rights activist Frank Kameny's picket signs and Martina Navratilova's tennis racquet.
Also in the archives are four neatly organized boxes containing singer and anti-gay crusader Anita Bryant's news clippings, meeting agendas, letters and campaign plans from her infamously successful "Save Our Children" push to repeal a 1977 Miami-Dade County ordinance that outlawed discrimination based on sexual orientation. The items were donated to the museum by Bryant's (ironically) gay publicist.
"Miami at one point had a very big gay population," Knicely said. "I think once the Anita Bryant thing blew up there, a lot of people moved up to Fort Lauderdale because they felt safer."
During June, which President Barack Obama has declared to be LGBT Pride Month, the Stonewall presents several exhibitions including "The Secret Symphony: Gay Composers of Classical Music" and "Out of the Shadows: Gay America From Kinsey to Stonewall."
The Stonewall will also resurrect its 2007 Anita Bryant-focused "Days Without Summer" show at a special off-site pop-up museum. In a high five for gay rights, the exhibit about their notorious enemy of yesteryear will be on display for the Stonewall Summer Pride Festival from June 20 to 24 in Wilton Manors (2190 Wilton Drive). After San Francisco, Wilton Manors has the country's second-largest percentage of gay residents.
PHOTOS: Images from the Stonewall National Museum & Archives:
PHOTO GALLERY
Stonewall National Museum & Archives
REAL LIFE. REAL NEWS. REAL VOICES.
Help us tell more of the stories that matter from voices that too often remain unheard.
BEFORE YOU GO