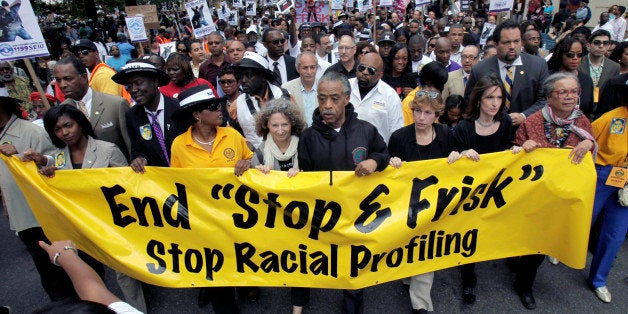 Despite making up less than a fourth of Boston's population, African Americans are disproportionately targeted by the city's stop-and-frisk law, according to a new study.
The American Civil Liberties Union of Massachusetts released a report Wednesday detailing a four-year period of stop-and-frisk procedures. From 2007 to 2010, blacks made up 63 percent of all police-civilian encounters. The number has raised eyebrows because blacks make up only 24 percent of the total population of Boston.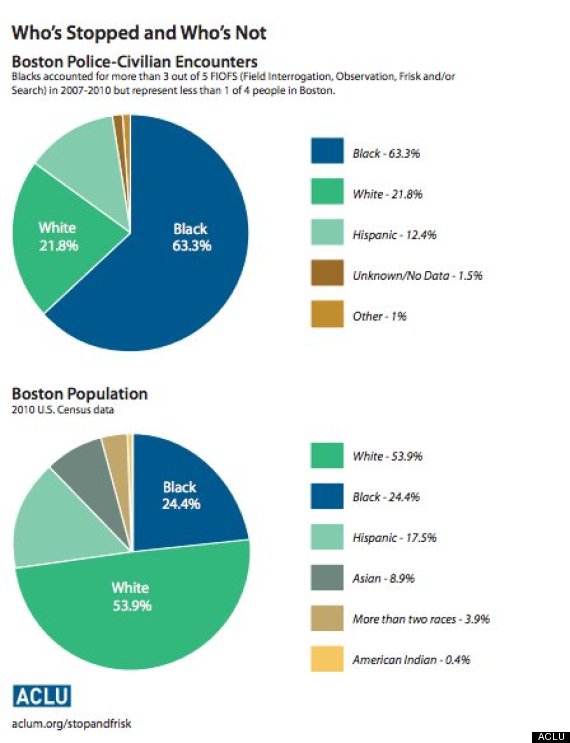 "This data from the Boston Police Department is clear and compelling: Boston needs to adopt reforms to ensure fair and effective policing," Executive Director of ACLU Massachusetts Carol Rose said in the report.
According to the report, young black men were stopped more frequently than young white men, searched or frisked more frequently, and were more likely to be targeted for repeat stop-and-frisk encounters.
To "stop" someone, a police officer must have an individualized and objectively reasonable suspicion that a person is involved in a crime. The Boston reports showed, instead, that in three-quarters of all police-civilian encounters, the officer's stated reason for initiating the encounter was simply "investigate person."

"'Investigate person' cannot provide a constitutionally permissible reason for stopping or frisking someone," said Segal. "It only describes what the officer decided to do. It basically means: 'Because I said so.'"
Like Boston, New York City also shares a disproportionately high number of blacks and Hispanics being targeted by the police. In September, the New York Daily News discovered that 81 percent of people between 2001 and 2013 arrested or hit with violations for minor offenses were black and Hispanic.
NYPD Commissioner Bill Bratton defended those numbers at a $1,250 plate breakfast, saying minorities are the ones committing the crimes.
In Boston, officers conduct a "Field Interrogation, Observation, Frisk and/or Search," or "FIOFS" on civilians, but often don't fill out the reports later, according to the new study. Because of this, the number of police-civilian encounters that involve people of color may actually be much higher.
Like Us On Facebook |

Follow Us On Twitter |

Contact The Author
Related
Popular in the Community