The Chicago Police Department announced Friday that it has reached a major settlement with the American Civil Liberties Union, under which it will submit to an independent evaluation of its controversial stop-and-frisk procedure.
The settlement comes several months after the ACLU claimed in a report that the department's use of stop and frisk unjustly targets black residents and other racial minorities.
"We had monthslong, careful negotiations that were very productive and we're very pleased with the outcome," Karen Sheley, a senior staff attorney for the ACLU of Illinois who worked on the settlement, told The Huffington Post Friday.
The five key terms of the agreement are:
The city and CPD will comply with the U.S. and Illinois Constitutions and the Illinois Civil Rights Act. Stops must comply with Fourth Amendment protections from unreasonable searches and seizures. To comply with the ICRA, the stop-and-frisk policy cannot "have a disparate impact on the basis of race."
Independent review by a former federal judge. Former federal Magistrate Judge Arlander Keys will independently review the CPD's stop-and-frisk policy until he determines it complies with both Constitutions and the ICRA.
Improved training and supervision of CPD officers. CPD will provide officer training aimed at ensuring that stops are lawful, and will perform more comprehensive and regular audits and reviews of stops.
Data collection regarding stops. In the past, CPD did not have a publicly available database of stops and officers did not keep records of frisks.
Increased transparency of data. CPD will turn over stop-and-frisk data to Keys, who will also review CPD's training procedures. Sheley called Keys' oversight "a key component" of the agreement.
"This unprecedented agreement with the ACLU is a demonstration of CPD's commitment to fairness, respect, transparency," McCarthy said.
Over the past year, a series of violent -- and sometimes deadly -- encounters between police and black residents has prompted increased scrutiny of police tactics, such as stop and frisk, that are believed to discriminate against minorities.
A federal judge ruled in 2013 that the NYPD's use of stop and frisk violated the rights of thousands of city residents by systematically targeting black men and other minorities.
"This settlement agreement is the most robust that's been achieved on the issue of stop and frisk without a lawsuit or intervention by the Department of Justice," Sheley said. "We think that's important for getting to the remedy immediately."
The Associated Press contributed to this report.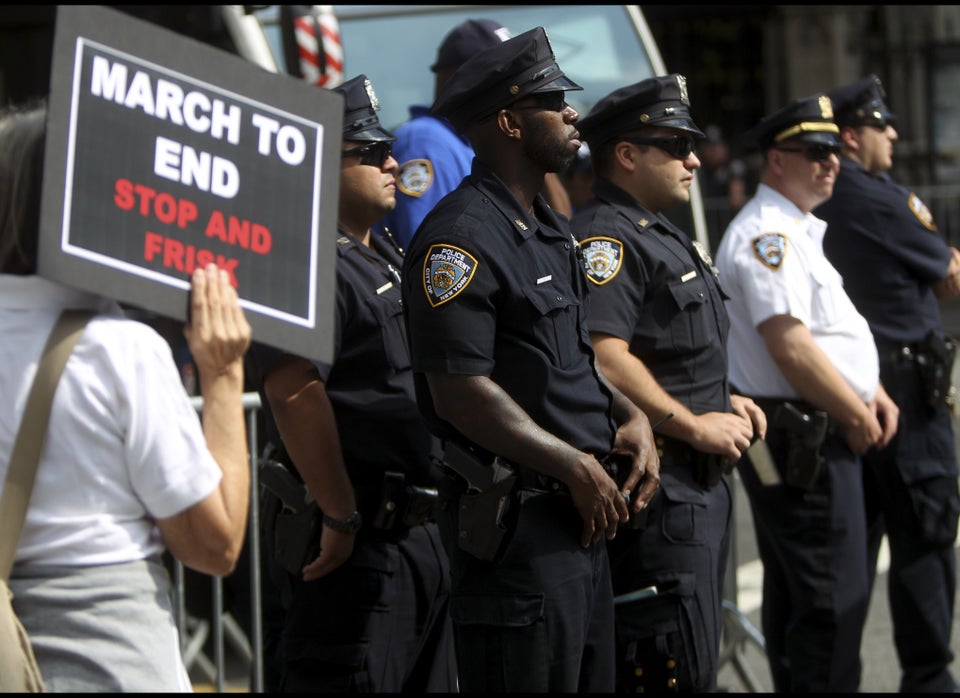 Protesting Stop And Frisk
Popular in the Community