 NEW YORK -- The lawyers suing the New York Police Department over its stop-and-frisk policy said the federal case's March 18 court date will kick off the "trial of the century" over what they allege is a racially discriminatory policy.
Noting that blacks and Latinos were 87 percent of those stopped in 2011 and 2012, though they made up only 53 percent of the city's population, Vince Warren, executive director of the Center for Constitutional Rights, rolled out the legal strategy on Wednesday. His group brought the lawsuit on behalf of anyone who has been illegally stopped by police in New York in violation of the Fourth and 14th Amendments.
"They would rather fight a lawsuit than switch to a constitutional form of policing," Warren said of the NYPD. "They would rather make this the trial of the century than be part of the solution of the century. So we are putting the NYPD on trial."
The Police Department has steadfastly defended its stop-and-frisk policy as an essential crime-fighting tool that helps curb gun violence. Police Commissioner Ray Kelly said during a New York City Council hearing on Tuesday that stop-and-frisk is "part of the normal function of police officers."
But the department has apparently modified how often it uses the tactic, in which officers stop, question and frisk people out on the street -- in theory only after the officers suspect specific wrongdoing. The NYPD stopped 533,042 people in 2012, a 22 percent drop compared to 2011.
The Center for Constitutional Rights contends that the NYPD's practices disproportionately affect people of color, even allowing for higher crime rates in black and Latino neighborhoods. It hopes to force the NYPD to curb -- though not end -- its use of the practice following community consultation.
The judge in the federal case, Floyd v. City of New York, is the same one who briefly halted a component of stop-and-frisk that targets Bronx buildings in a separate lawsuit brought by the New York Civil Liberties Union. U.S. District Judge Shira Scheindlin's ultimate decision on stop-and-frisk will apply to both cases.
David Ourlicht, a 25-year-old New Yorker who is one of the named plaintiffs in the Center for Constitutional Rights case, said he hopes that it will mean he's never stopped again. He recounted an incident in which nine officers appeared out of the blue and pulled guns on him as he kept a friend company during a smoke break in Harlem.
"These things are all too familiar to people of color in the city. It's an issue that I've been dealing with since I was 15, and it hurts," Ourlicht said. "When I have kids, I don't want them to have to feel that."
UPDATE: 12:03 p.m., March 14 -- The New York City Law Department sent along a statement from Celeste Koeleveld, Executive Assistant Corporation Counsel for Public Safety:
All of the NYPD's policing practices -- including making arrests, conducting investigations, and detaining and questioning people who act suspiciously -- are directed at preventing crime and promoting public safety citywide.

Consistent with those goals, the Police Department focuses its efforts in areas where crime is highest. Minorities are overwhelmingly the victims of violent crime in New York City, and the neighborhoods in which they live demand and deserve the Police Department's attention. Precinct by precinct, the rates at which minorities are stopped are consistent with the rates at which minorities are identified as crime suspects. That statistic, not the census, is the appropriate benchmark for analyzing police enforcement activity.

Furthermore, police officers must be able to stop and question people who act suspiciously in order to do their jobs. The NYPD remains fully committed to doing so lawfully, and its robust training policies are a testament to that. We will vigorously defend the City at trial.
Related
Before You Go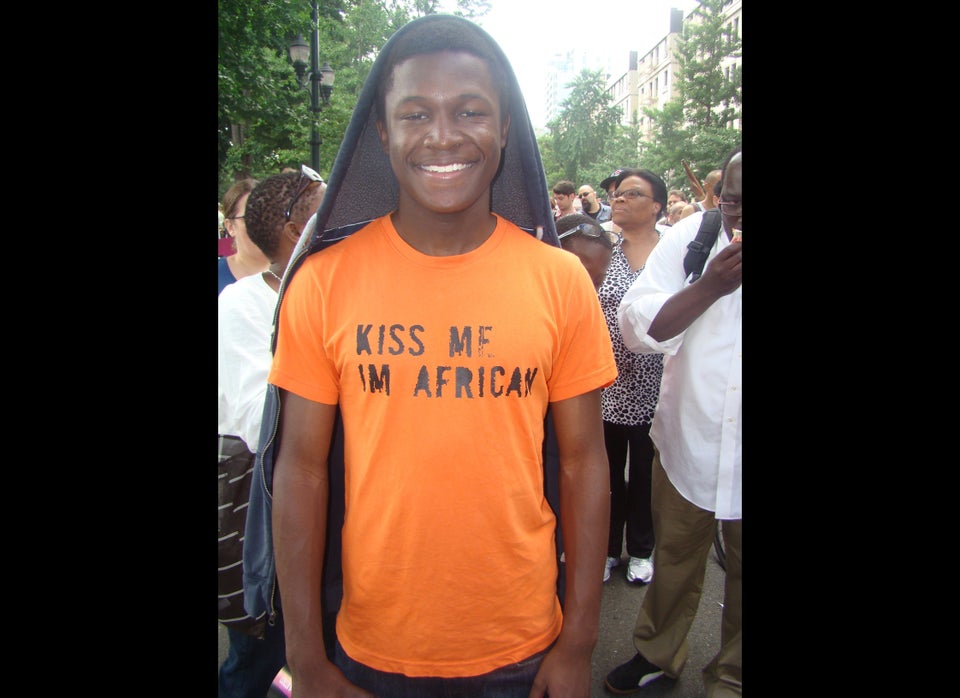 Stop And Frisk Protest
Popular in the Community