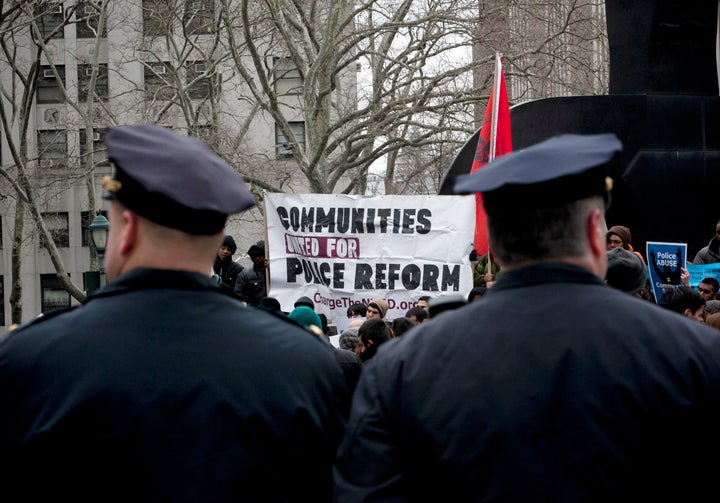 In fact, the rate of murders and other serious crimes has also dropped.
Although exact numbers haven't been released, police sources tell DNAinfo's Murray Weiss that the number of NYPD stops for the first quarter of 2014 will be lower than the last quarter of 2013. In that quarter, there were 12,495 stops -- an 86 percent drop from the same period in 2012, when there were 89,620 stops.
And yet, so far this year, there have been only 44 murders, an 18 percent drop from the 54 murders during the same period in 2013, Weiss reports. The number of shootings has fallen 13.5 percent, from 145 during the same period in 2013, to 128. And the number of rapes and robberies dropped 7 percent compared to the same time last year.
According to DNAinfo, the number of assaults and car thefts were the only crime categories that saw a jump. Assaults rose 6.5 percent, and the number of car thefts rose 11.5 percent.
The number of police stops dropped dramatically in 2013, amid growing criticism of the NYPD's stop-and-frisk regimen. New Yorkers were stopped 191,558 times last year, compared to 2011, when New Yorkers were stopped 605,328 times.
Former Mayor Michael Bloomberg and former NYPD Commissioner Ray Kelly consistently defended the NYPD's stop-and-frisk program. Kelly once ominously warned New Yorkers that "people will die" if stop-and-frisk were to be curtailed.
Mayor Bill de Blasio's landslide victory over Joe Lhota in November is attributed by many to his tough stance on stop and frisk, which de Blasio said was disproportionately affecting minorities. Eightly-seven percent of those stopped by police in 2012 were either black or Latino.
Popular in the Community