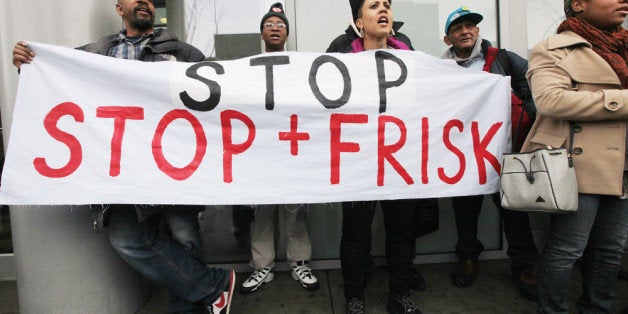 WNYC reports that in the past six months, the New York Police Department stopped eight out of every 1000 residents, while Newark police stopped 91 out of 1000 residents, according to an ACLU-NJ report released Tuesday.
Seventy-five percent of the people stopped in Newark were black, although black people make up just 52 percent of the city's population. Only 25 percent of the people stopped actually ended up receiving a summons or being arrested.
"Several disturbing patterns have emerged that raise constitutional red flags about the Newark Police Department's stop-and-frisk practices," said Udi Ofer, ACLU-NJ's executive director, in a statement. "Specifically, our report raises concerns about the high volume of stops, racial disparities in who is getting stopped and the fact that the vast majority of stops appear to be of innocent people."

In August, opponents of stop and frisk praised the Newark Police Department for its decision to begin releasing monthly stop-and-frisk reports to the public, making it the first police department in the country to do so.
During the 2013 New York City mayoral campaign, then-candidate Bill de Blasio repeatedly promised to end stop and frisk. In January, just two weeks into the de Blasio administration, NYPD police commissioner Bill Bratton declared the stop-and-frisk problem "more or less solved."
But as The New York Times points out, it's difficult to draw conclusions by looking at the stop-and-frisk practices of Newark and New York, since Newark has a much higher crime rate. Also, while the data released by the Newark Police Department is meant to include vehicle stops, it is unclear whether it actually does so, according to the ACLU-NJ report.
REAL LIFE. REAL NEWS. REAL VOICES.
Help us tell more of the stories that matter from voices that too often remain unheard.