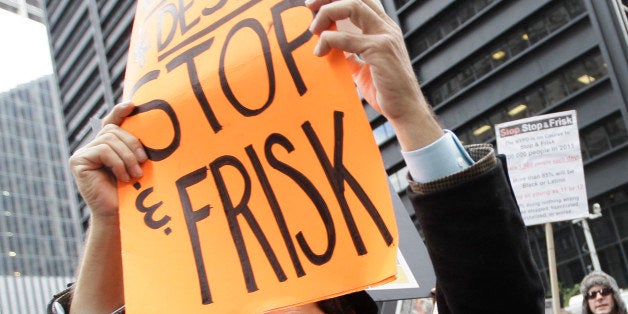 The New York City Police Department is on pace to stop, question, and/or frisk about 50,000 New Yorkers this year, NYPD Commissioner William Bratton said Monday, which represents a significant drop from last year.
"This year, as of today, we've done about 45,000, so we'll probably end the year with about 50,000," Bratton told The New Yorker's Jeffrey Toobin at the American Justice Summit at John Jay College of Criminal Justice in Manhattan, according to Capital New York. "It'll be down about 75 percent from what it was last year."
Police stops surged during Michael Bloomberg's three terms as mayor, which lasted from 2001 to 2013. Bloomberg and Ray Kelly, who preceded Bratton as NYPD commissioner, argued that the aggressive use of the tactic was important to reducing gun violence, while critics charged that it unfairly targeted minorities. In 2011, 87 percent of those stopped by police were black or Latino, and roughly the same proportion were innocent of any crime.
Bratton also pointed out on Monday that the drop in stop-and-frisk has correlated to a decline in crime -- despite ominous warnings from Kelly that reducing stop-and-frisk would cost lives. There have been 20 fewer murders this year, Bratton said, compared to the same period in 2013 -- when the city's homicide rate fell to an all-time low.
A federal judge last year ruled that the department's use of stop-and-frisk was unconstitutional and amounted to racial profiling. She ordered a series of reforms -- including a federal monitor and a pilot body camera program -- which, over a year later, are finally set to be implemented.
And Mayor Bill de Blasio won a landslide election last year after campaigning on the promise to rein in the NYPD's use of stop-and-frisk.
Fifty thousand police stops, Bratton said on Monday, is "a level that is probably appropriate for a city this size and the amount of disorder and crime we're experiencing."
"We need a police department that only stops people when there is a belief that a crime was committed, is being committed or is about to be committed -- an NYPD that makes constitutional stops," Carnig said.
"New Yorkers need to know that their police are protecting public safety and our basic rights, no matter what race we are or what neighborhood we live in," she added.
Bog Gangi of the Police Reform Organizing Project told HuffPost that the drop in stop-and-frisk is certainly a good thing, but that "Bratton shouldn't be bragging" about it, because the city had "no choice but to scale back" due to the court ruling.
What remains troubling, Gangi said, is de Blasio and Bratton's embrace of so-called "broken windows" policing. "Broken windows" is the strategy of aggressively targeting low-level crimes as a way to deter more serious crime.
It's a strategy Bratton has championed since his first stint as NYPD commissioner back in the 1990s, and one that has come under intense criticism since the death of Eric Garner in Staten Island over the summer. Garner died after being put into a chokehold during an arrest for selling untaxed, "loosie" cigarettes -- a classic "broken windows" offense.
Gangi said the abuse of stop-and-frisk has always been just a symptom of "broken windows" policing, which he described as the "heart of the problem."
A study released last month by John Jay College showed that the number of misdemeanor arrests in New York City has tripled since the early 1980s. There were over 225,000 total misdemeanor arrests in 2013, the study found, compared to over 110,000 in 1990.
Blacks were arrested for low-level crimes over 100,000 times last year, but just over 56,000 times in 1990. Latinos were arrested nearly 80,000 times last year for misdemeanor crimes, compared to nearly 31,000 of those arrests in 1990.
Whites, meanwhile, were arrested for misdemeanors just 29,000 times last year, a smaller uptick from the nearly 22,000 such arrests in 1990.
At Monday's summit, according to The Daily Beast, Toobin pointed to these statistics before asking Bratton, "Do you think we arrest too many people?"
"No," replied Bratton, who has doggedly defended "broken windows" since Garner's death. Then he added, "In some instances, we may."
Alex Vitale, a professor of sociology at Brooklyn College who studies policing, said that while the drop in stop-and-frisk incidents and the relaxing of marijuana enforcement are both "positive developments," there's "still a lot of work to do."
"As long as the city continues to make tens of thousands of low-level arrests," he said, "then the criminalization juggernaut is still running along."

Before You Go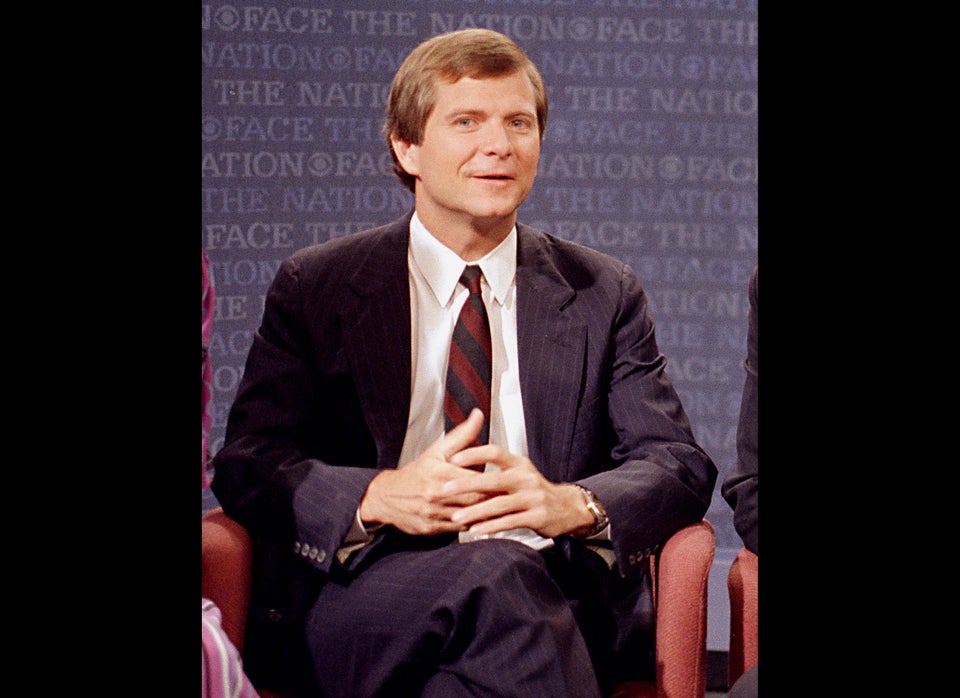 Below-The-Belt Political Attacks
Popular in the Community