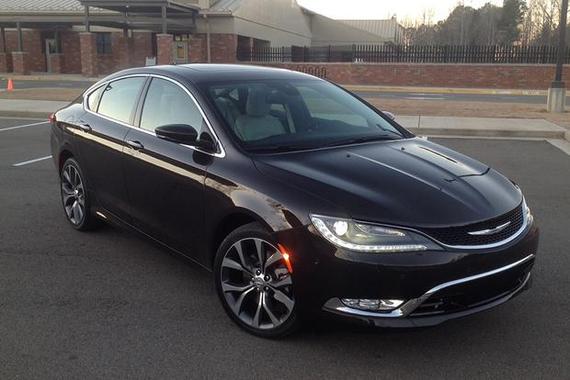 Why is everyone buying SUVs? And they are buying them -- demand has never been higher. Unless you have a trailer to tow or you like to do some serious off-roading, you don't need an SUV. If you're a bargain shopper, you should really look at getting a sedan. Let's face it: At best, even small utility vehicles get so-so fuel economy. The center of gravity is higher in an SUV, so handling is compromised in all but the sportiest versions, they're difficult to park without expensive 360-degree camera systems, and they generally cost more than other types of vehicles (well, maybe not pickups). Yes, there are sporty SUVs, but the sportiest versions typically lack the utility inherent in the name Sport Utility Vehicle.
Instead, buy a sedan or a wagon. Yes, a station wagon. Today's wagons (like the Volvo V90) are really good-looking and have tons of cool features.
When it comes to sedans specifically, recent sales numbers from automakers like Chevrolet, Chrysler, Ford, Nissan and Toyota suggest that's where the real deals are. Also, many of today's SUVs are really crossover vehicles -- simply cars but with raised ride height, tougher-looking bodies (and higher price tags). So a crossover looks like an SUV but can't do much of the tough SUV stuff. It's kinda like a super-hot male model wearing the uniform of a U.S. Air Force pilot: He looks good but lacks the substance and skills to get the real job done ... unless that job is selling calendars.
Here's a list of good cars where sales were down compared to the previous month (and likely the previous several months):
Chrysler 200 -- down 60%
Chrysler 300 -- down 17%
Dodge Dart -- down 74%
Chevrolet Impala -- down 40%
Chevrolet Malibu -- down 43%
Ford Fusion -- down 22.9%
Ford Focus -- down 26%
Even sales on the popular Toyota Camry and Nissan Altima are down slightly. Sure, some small cars are selling better than before, like the Nissan Sentra and Chevy Cruze and Volt. My guess is that all the Trump-induced publicity about the Cruze hatchback last month (and how it's built in Mexico) led many average car shoppers to say "Chevrolet has a hatchback? I'm gonna go check that out."
For comparison, the Nissan Armada is selling 146 percent better than last month, largely because the all-new 2017 version is just out and it is about a billion times better, inside and out, than the previous Nissan Armada. You don't have to be Perry Mason to know there aren't many killer deals on anything where people are waiting in line to get one. Just ask Honda Odyssey buyers each time the van gets redesigned.
Same goes for leasing. You can lease a 2017 Infiniti Q50 (a sport sedan) with a 300-hp twin-turbo V6 engine, all-wheel drive, a Bose audio system and safety features like forward emergency braking, blind spot monitoring, and many others. Come up with $2,499 for an initial payment and then $379 per month and you're in a fairly high-end sport sedan that's on par with a BMW. The Car Connection rates the Q50 as an "above average" luxury sport sedan. At Autotrader, we say the Q50 delivers "...brisk acceleration and smooth shifts..."
Opt for a similarly equipped athletic SUV from Infiniti, the QX70 AWD with the premium package, and you'll have to come up with a $4,600 initial payment and the monthly lease payment of $499. Both have all-wheel drive, both have seating for 5 passengers (although the Q50 sedan feels a little roomier in back) and both have a powerful V6 engine. The sporty crossover here gets you an extra 25 hp, but the other stats and dimensions are very similar.
Even many of the reviews are similar to that of the Q50. Autotrader praises the QX70's road manners, saying it has a "... well-balanced chassis, tight turning radius and wide stance..." and the Car Connection says the QX70 "...feels dated..." but provides a "...healthy dose of thrills..."
Add up the monthly payments, multiply it by the 39-month term and add the additional money for the QX70's initial payment and you get to pay an extra $6,000 over the course of roughly three years for the privilege of driving a sporty SUV versus a sporty sedan. Of course, the Infiniti SUV is about $10,000 more than the sedan - my guess is that demand is partly driving this price difference.
Why are automakers and consumers continuing to double down on SUVs? Zohaib Rahim, Associate Manager, Industry Analytics with Cox Automotive says:
"Since the Great Recession ended consumers have flooded dealers to purchase SUVs/CUVs. Consumers are in a stronger labor market and wages are rising so they can afford a higher car payment. OEMs have invested heavily in the introduction of new utility models in the past few years giving consumers more options..."
The truth is, many of the cars listed above are quite good, some better than others and some with decent fuel economy. The Malibu and Infiniti Q50 are offered as a hybrid and the Ford Focus has an all-electric version.
And yet, SUVs are flying out the doors of your local dealership. Want a great car at a great price? Look for a sedan or wagon and skip the "me too" SUVs.
Popular in the Community