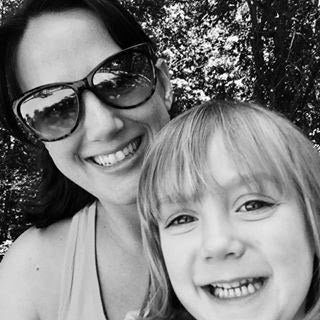 It's the reason that social media "depression" has become a thing, and why some people take hiatus from social media or have stopped using it altogether.
You see, we've all become storytelling masters. Our iPhones have become a photo-editing tool, allowing us to take an ordinary photo, crop it, filter it, and turn it into a piece of art. An ordinary before photo instantly becomes much more interesting once you turn it black and white and add a witty statement to it.
The problem emerges when we sift through other people's social feeds, pages and posts. Often, their lives come across as a perfectly organized catalog or magazine, chock full of glamorous trips, family portraits with gorgeous lighting, and seemingly perfect (and perfect-looking) kids.
It's mind-boggling how easy it is to start down the path of, "I wish we had as much money as them" or "I wish my kids were like that!"
I do think most folks realize that people's lives are not nearly as perfect as their online profiles. In fact, some people even capitalize on the craziness of real life, capturing "adventures" in parenting or various mishaps at work.
But the reason I write this?
There was an Instagram post recently that hit home with me. A blogger I follow was posting about a bike ride that she and her family had been on earlier that morning. She had some great photos and a perfect caption, but then she added a P.S. paragraph about why the event had actually not been so great. One of her kiddos fussed most of the morning, frustrated because he couldn't get the hang of riding.
The blogger emphasized how irritated she was, mainly because there was another family nearby who was seemingly having the time of their lives. Why couldn't this be us, she wondered. The blogger wanted that picture-perfect bike ride and everything that came with it.
But she conceded that things are not always as they appear. Her lesson? Enjoy the moments you do have, and stop comparing yourselves to others. Appearances can be deceiving, as you never know what's actually going on with others' lives.
While the blogger's lesson applies to her real-life experience, it can be even easier to fall into the trap online. Scroll through enough beautiful photos and that green-eyed monster can easily sneak up.
So remember this. Social media is just that - MEDIA. It's designed to entertain, be shared, and tell a story. And some folks are really, really good at it.
So next time you're online and feeling like your life doesn't quite measure up, remember that what you're seeing is just ONE (heavily cropped, filtered and boomerang'd) aspect of everyone else's regular lives.