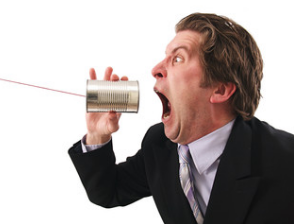 Let's face it, many of us have bosses we can't stand.
And we are sure they can't stand us.
In my work helping companies around the world develop cultures that keep employees happy and onboard, a top issue that comes up is the Bad Boss Syndrome.
BBS runs rampant in many organizations, and if you are reading this, chances are you have one in yours too.
Does this characteristic sound familiar?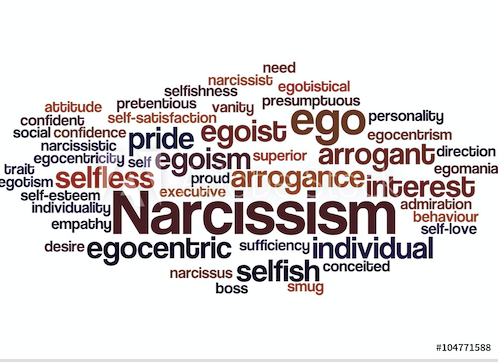 This type of Boss is a happiness killer, but not when it comes to them. Their happiness is all they really care about. Their deliverables (at your expense) are all that matter. Their agenda is the only agenda. As for you—well, you had better shape up or ship out.
Inevitably, at some point during a workshop, or after a Keynote speech, someone (usually more than one) approach me and 'secretly' tell me what a jerk their boss is.
I should develop a workshop just for bad bosses. The problem is, this type of boss doesn't think anything is wrong, and because they often hold power over promotions, salaries and bonuses, employees don't call them out on their behavior. Instead, the employee goes home and complains to anyone else who will listen. Stress levels rise and unhappiness is at the forefront.
Stress symptoms from work may be affecting your health, even though you might not realize it.
Duh, you say. My boss is a mean-spirited ignoramus, so of course I am stressed.
If stress, due to your miserable boss, affects you in any of these ways, then it is real and I have a solution for you.
· You get headaches often
· Tight shoulders, back, jaw
· Shooting pain in your chest
· Exhaustion that even a double espresso won't cure
· Waking up several times a night
· Increased nervousness/anxiety
· Can't keep up with the demands placed on you by your Bad Boss
Changes in Your Routine or Behavior
· You start downing twinkies or whole pizzas to fill the emotional void
· You lash out at those you love
· You numb yourself with cocktails
· You just want to climb in bed and shut out the world
· You stop exercising (which can alleviate stress BTW)
TIPS IN DEALING WITH A NARCISSISTIC BOSS
Don't hate them. Instead, put yourself in their place for a few minutes before you start thinking of ways to spit in their coffee. Pretend you are them and you have pressure coming at you from all sides, especially above you.
a. You need to increase revenues while reducing expenses.
b. You need your people to over deliver so that your team or division meets expectations.
c. The buck stops with you and when your team is not pulling their weight, then you get frustrated.
Does this make your boss a little more human as opposed to a close replica of the Lockness Monster?
The best way to deal with a narcissistic boss is to meet them head on. Do not be afraid. They really don't bite. They want to be a part of the fun too.
I often tell employees that if they have an 'all about me' boss, set up a time to visit with them. Here are the rules for the visit.
What you want to do is get to know your Boss. Even if you hate them. Ask them about why they joined the company, what they are hoping to achieve this quarter, this year, and how you can help. Find out what they like to do outside of work and, by gosh, you might actually start to empathize or feel sorry for them—not to mention find that you have something in common.
When employees have done this, I often get a follow up email telling me that they had no idea what their boss had to deal with, and that they aren't such an ogre after all. They just have pressure.
Tensions ease, mentorships are often formed and stress is reduced.
Try it next time you find yourself wanting to trip your boss as they walk by. You just might make a friend.
And if you are reading this and maybe, kinda think that you might be a bad boss, you should do the same thing. Put yourself in your employee's shoes. Think of what you are asking from them. Are you really being reasonable? Do they have anytime to unplug? Are you setting them up to fail? Why not get them with you instead of against you?
Set up a one on one with each person on your team.
This is a no agenda, no complaining meeting.
Get to know them. Find out why they are at the company, what they would like to see changed. Maybe they have some great ideas to share (most people do). Listen to them, but more importantly, hear them. Gain a friend, an ally, an employee who just might decide that, if they are valued or that they believe you think they matter, they just might stay.
In my next BBS article, I will address the Micro Managing Bad Boss.
Jody B. Miller is a Career/Life Coach and Corporate Strategist. She has helped thousands of professionals find their dream jobs, helps companies develop engaging cultures and innovative ideas through workshops and keynotes, and teaches about work happiness through books, articles, podcasts and interviews on television, radio and summits. You can contact her directly at: www.c2cstrategicmanagement.com or read her blog/books at www.jodybmiller.com.
Related
Popular in the Community