While there isn't quite a quick fix when it comes to flooring (and the long-term solution of fully replacing them can be quite expensive), a happy medium does actually exist. And these ideas are proof.
For more decor ideas, visit our friends at Domino.
1. Stain it. This reigns especially true if you're working with dated or damaged hardwood floors that could use a darker, sleeker look.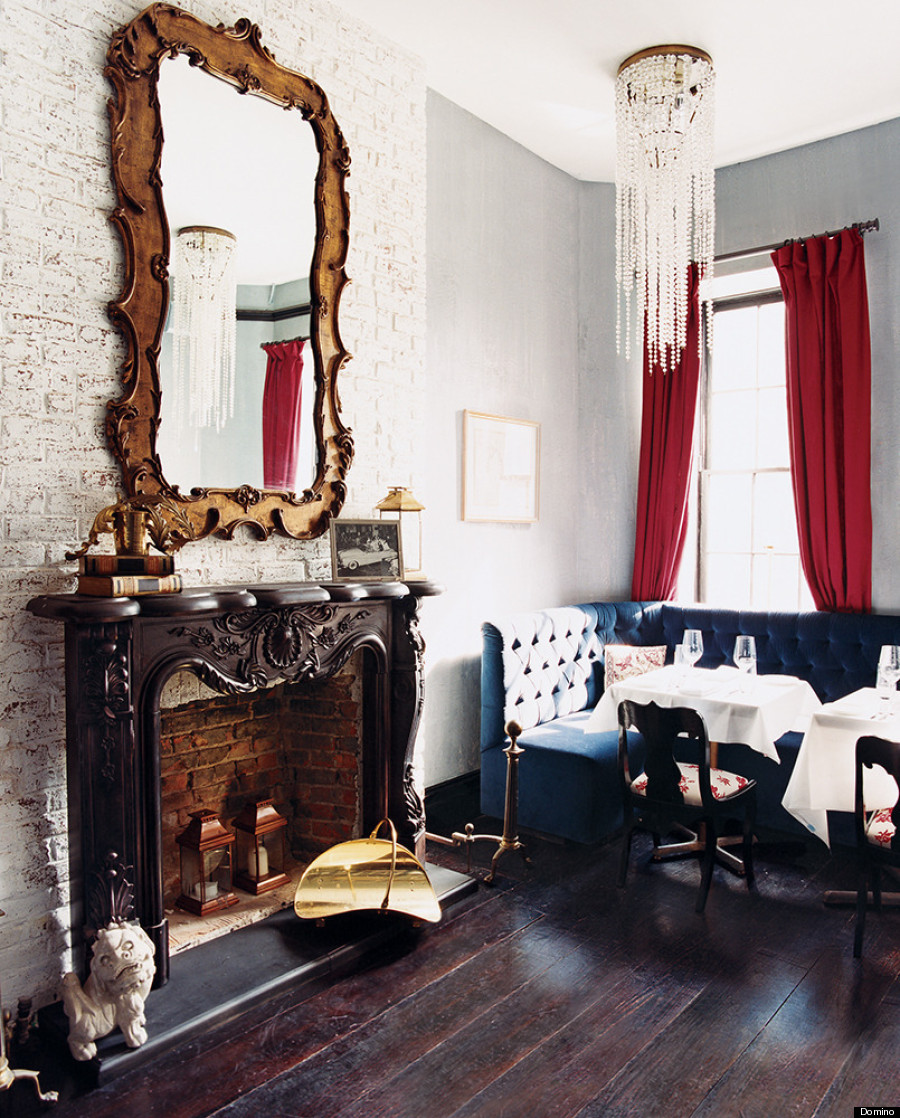 2. Paint them the color you've been dreaming of. That's right -- paint isn't reserved for the walls, ceilings and furniture anymore. Though, similar to those other areas, when it comes to the floor, a little color goes a long way.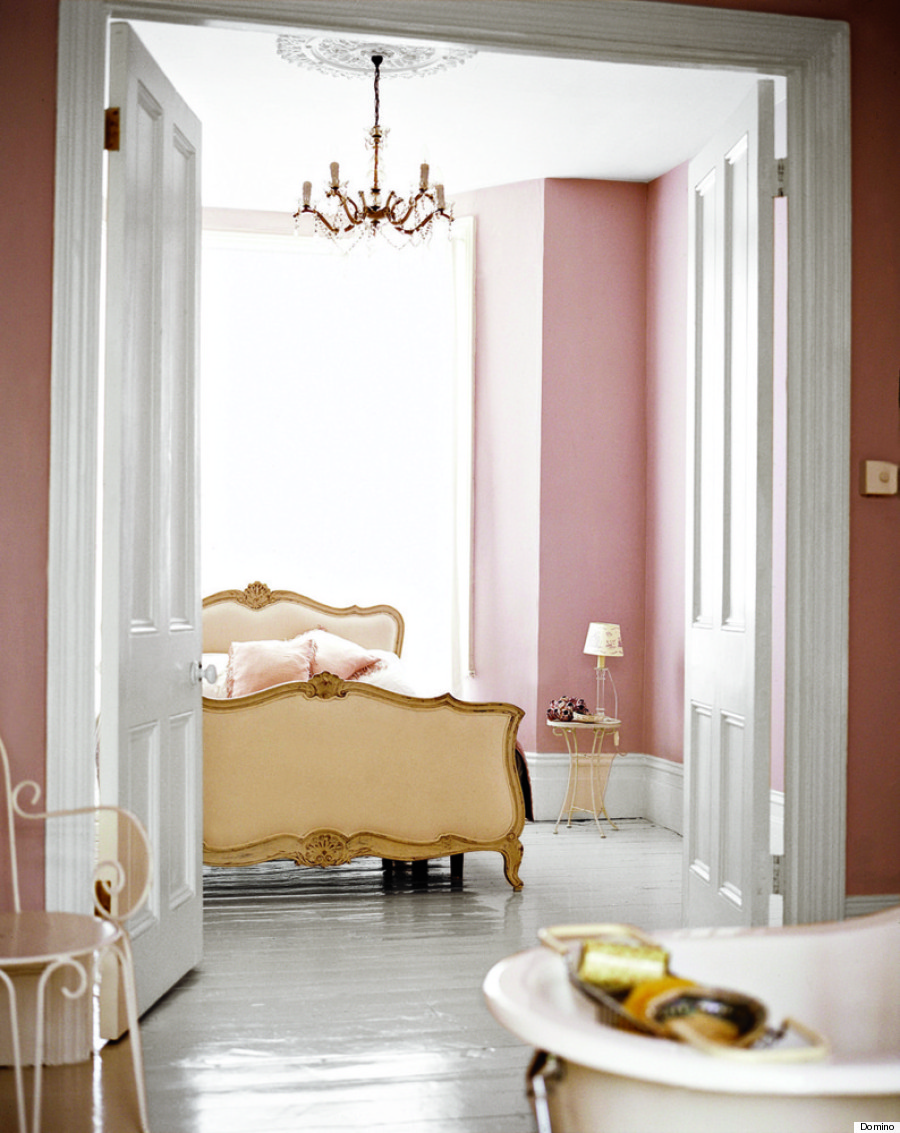 3. Add a colorful pattern... Whether it's incorporating a geometric look or using stencils in a more freeform manner, just think of the floors themselves as a blank canvas.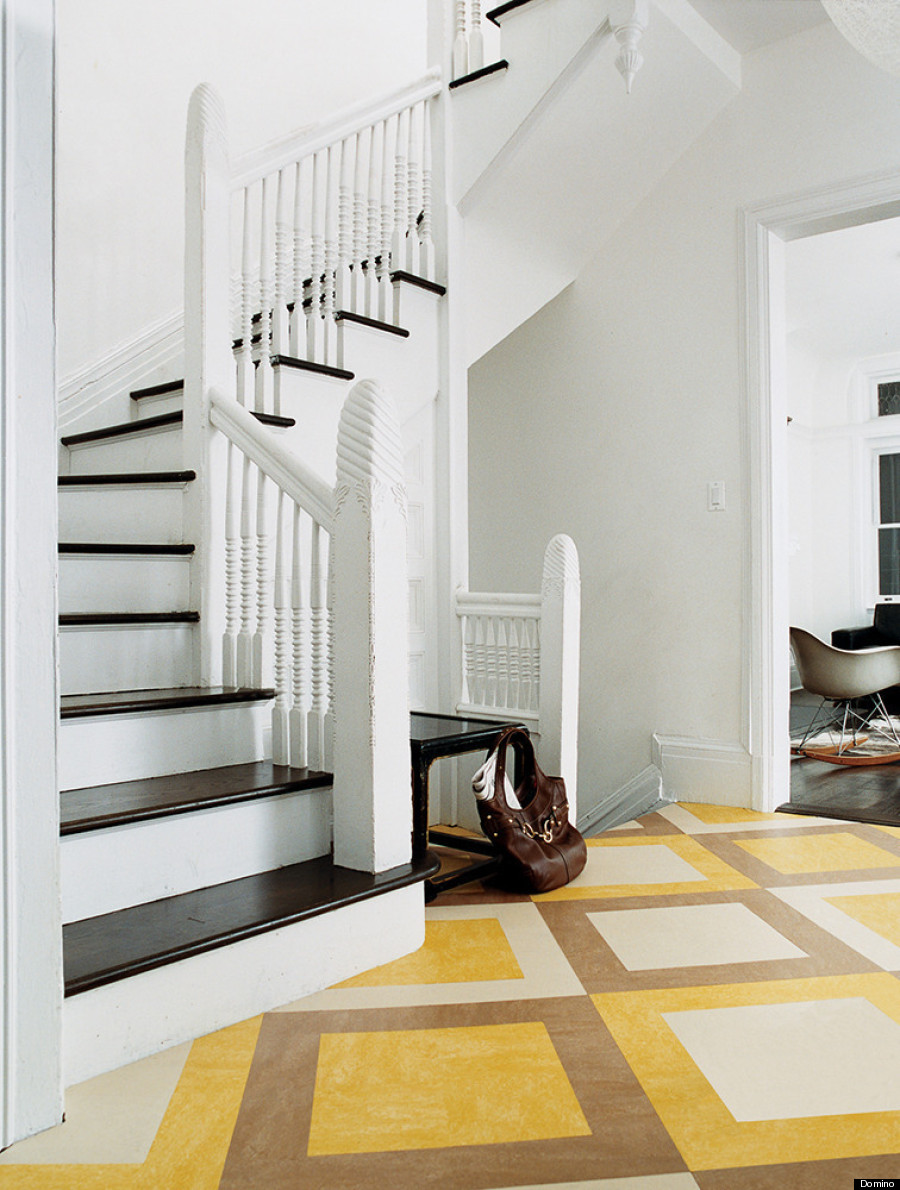 4. ...or a bold stripe. It's a classic, yet strong statement to make and works in almost any room of the house from the foyer to the kitchen.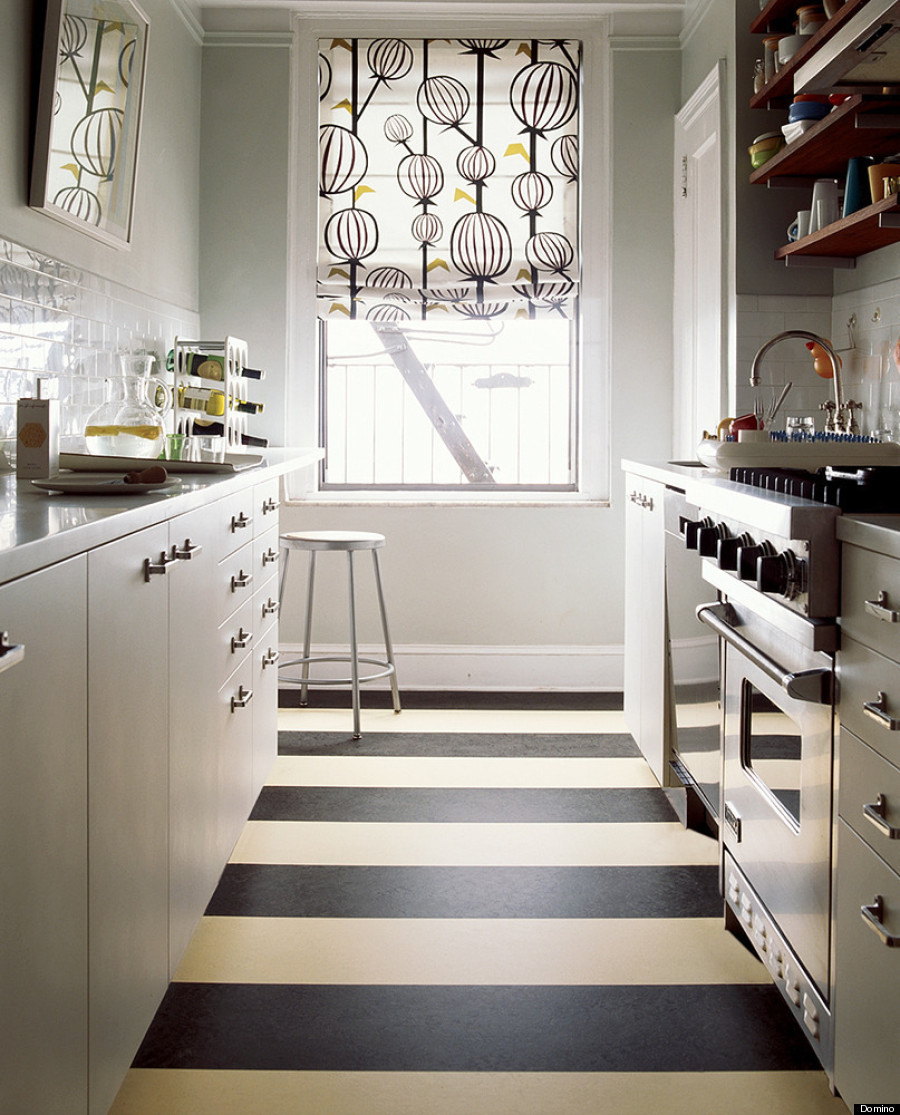 5. Up the gloss factor. Just as a slightly darker hue of hardwood can completely transform a room, a good dose of sheen can reflect more light into a space, making it generally brighter and seemingly bigger.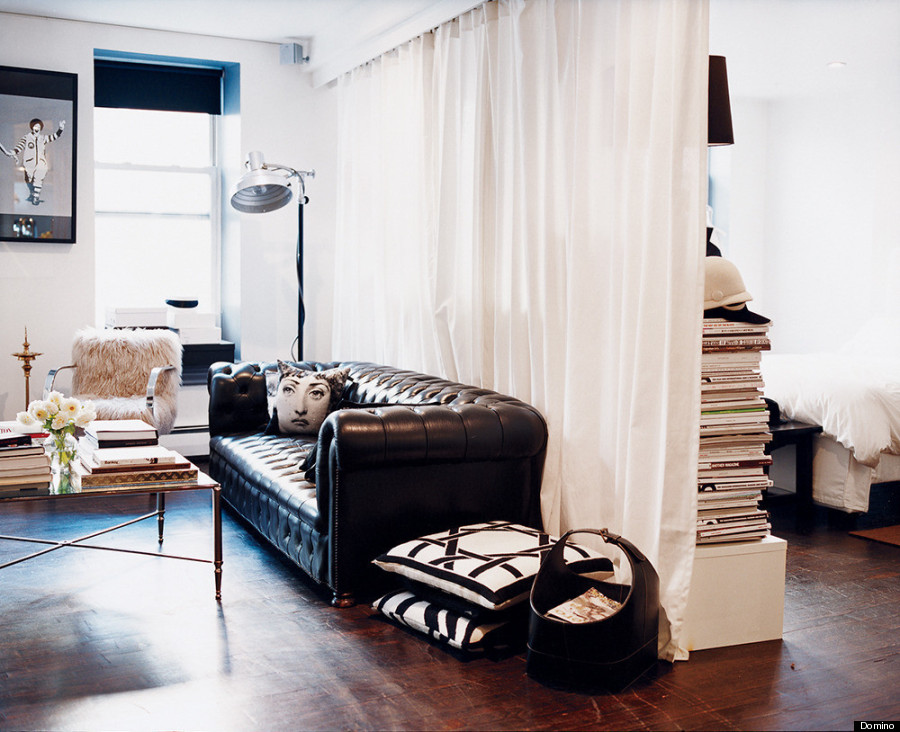 6. Fake it 'til you make it. Finding yourself at the point where you're just ready to tear up the floor boards? Don't. Try covering them with something like snap-in laminate flooring to get the desired effect for much less effort (and money).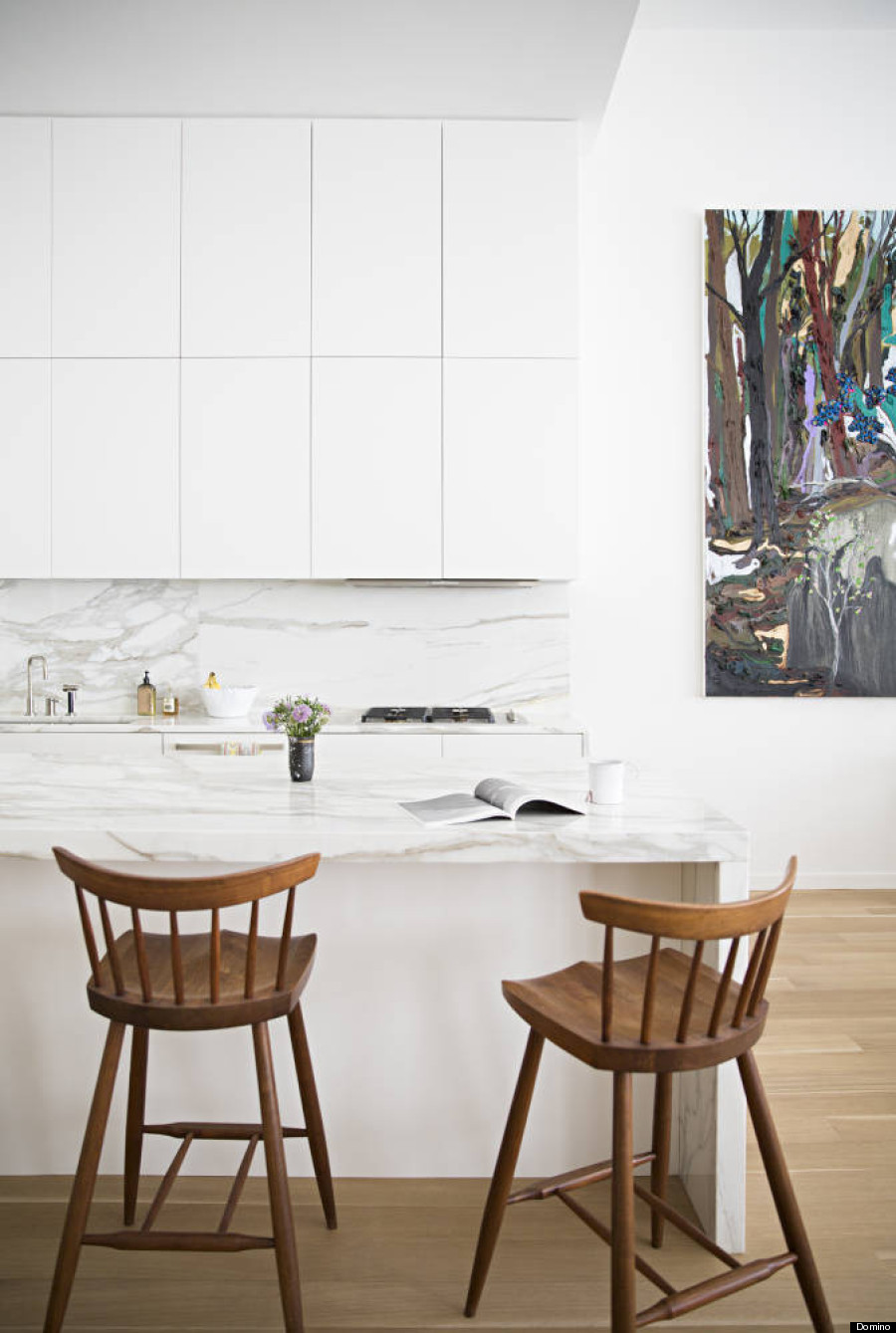 7. Layer a rug... or two... or three. If the floors themselves aren't that fabulous, draw the eye to something more aesthetically pleasing like a luxe rug or other intricate textiles.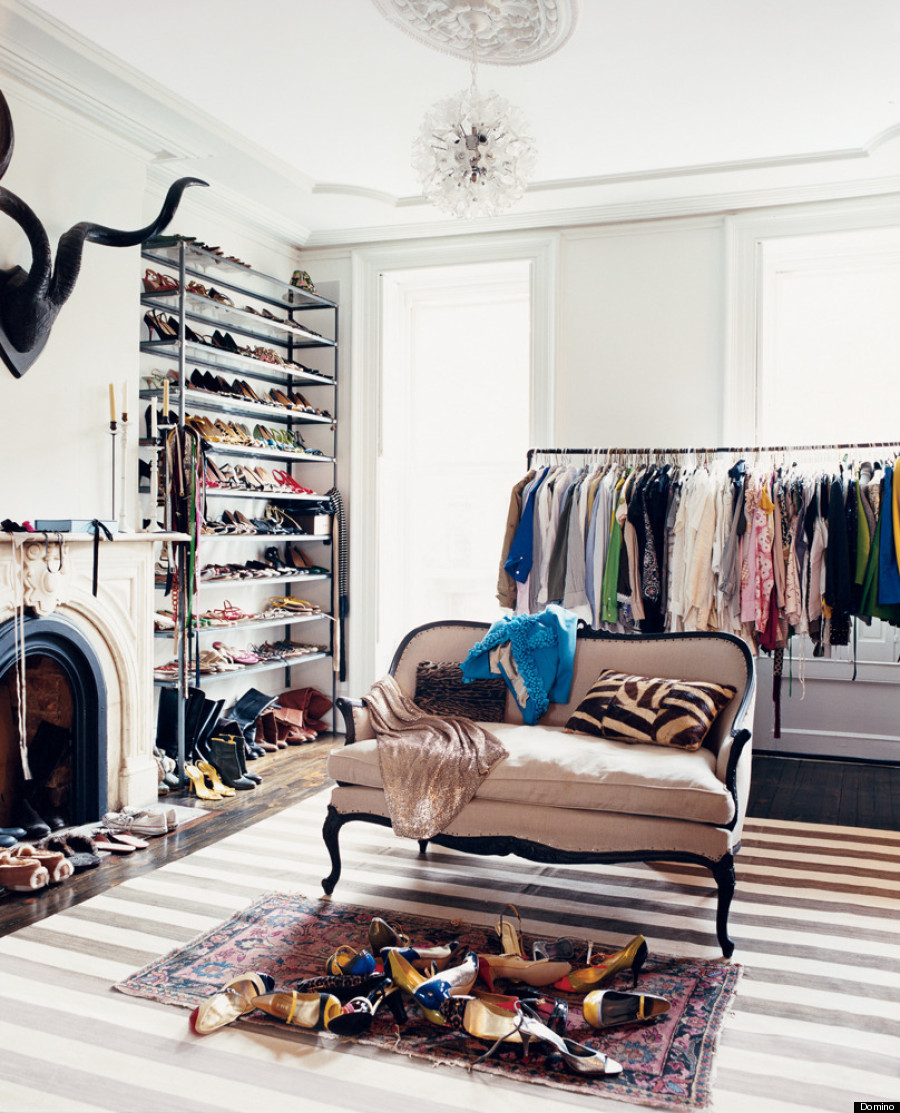 8. And never hesitate to combine a couple of the options into one cohesive look. A little paint and a couple pops of texture can make even the worst floors unrecognizable.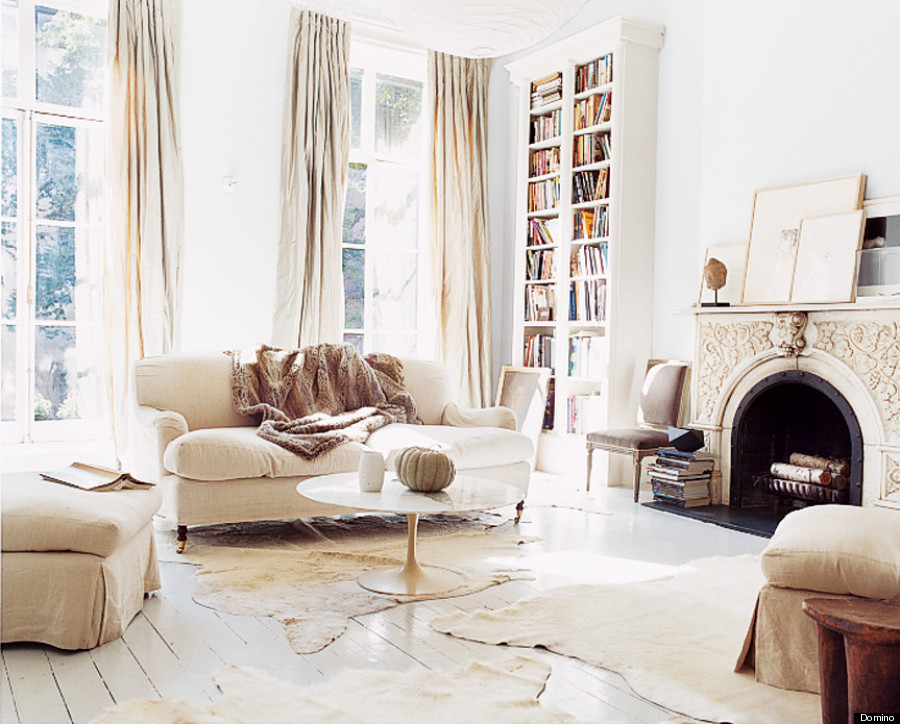 Are you an architect, designer or blogger and would like to get your work seen on HuffPost Home? Reach out to us at homesubmissions@huffingtonpost.com with the subject line "Project submission." (All PR pitches sent to this address will be ignored.)
Related
Before You Go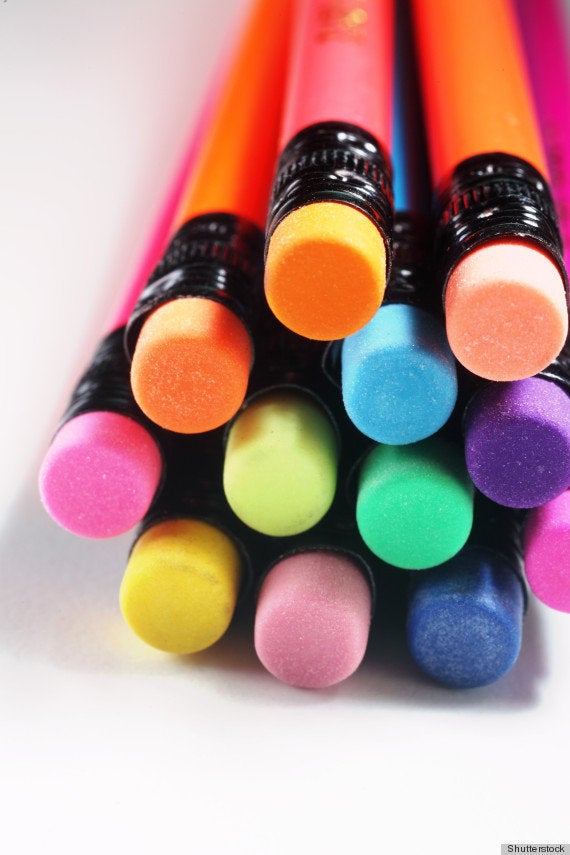 The Best Cleaning & Organizing Tips