"I'm going to send you a photo every week and see what happens," said photographer Winky Lewis to writer Susan Conley. And that's how "Stop Here, This is the Place," came to life. Each week, Winky would send Susan a photo, to which Susan would respond with a piece of writing. After 52 weeks, they realized they had made a masterpiece of a story, built from pictures and poems, of a year of motherhood. Their book, "Stop Here, This is the Place," is this project between friends turned into a story for the world.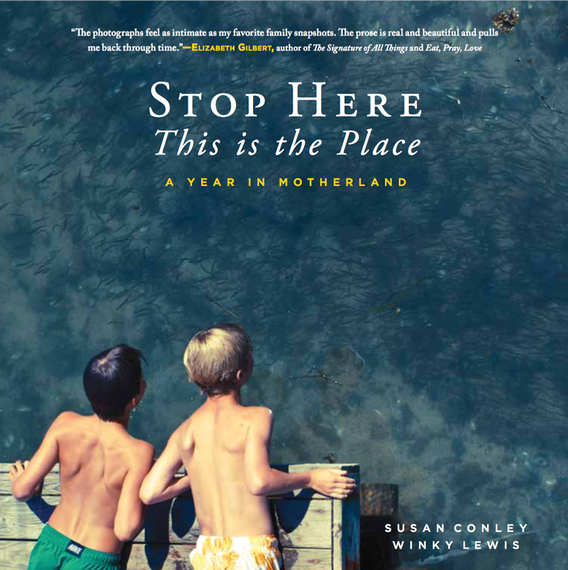 Here's a page from the book, with a photo Winky sent to Susan and the writing Susan responded with: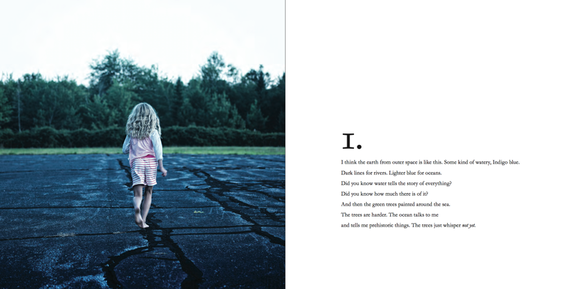 Winky and Susan are friends and neighbors, so their lives already intersected in a number of ways when they started the project. Sending photos and stories back and forth happened quietly; their daily routine of being mothers, neighbors (they live just two houses apart), and friends carried on as usual. But what they found was that their tiny documentations, a photo from Winky and a story from Susan, were distilling the busy, constant "go" of their lives into precious, slowed down, moments.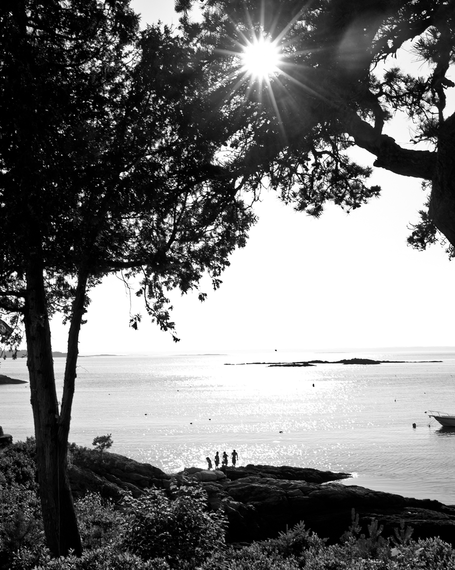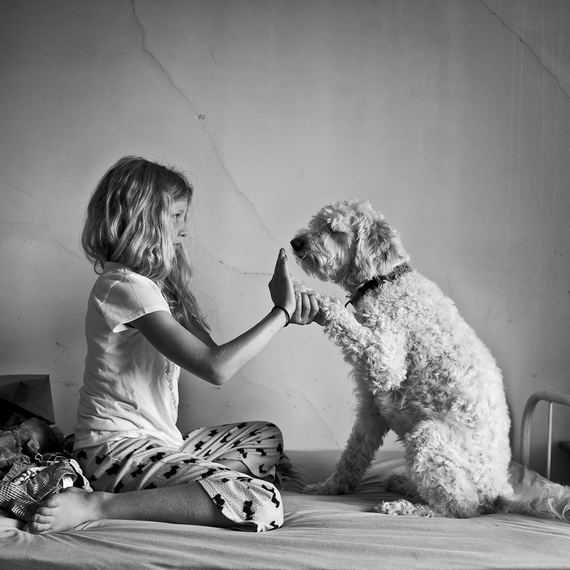 We didn't really discuss it. And I think I couldn't quite believe the stories I was getting back from her and I didn't want to jeopardize it by talking about it. I think I often responded with an email that just said, 'how did you ever come up with this?!' or 'in tears here' or 'beautiful!'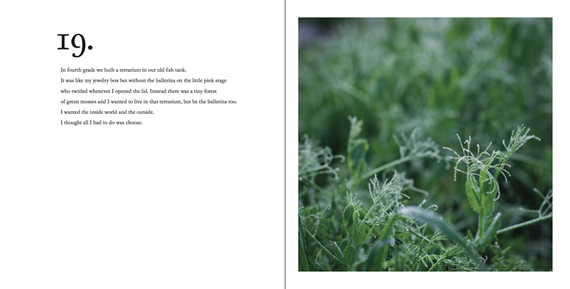 For Winky, taking the photographs was part of her everyday. "These were just the pictures I take," she says, "These were the pictures I would have taken anyway, the pictures I've been taking for years." They were photos of her children, Susan's children, their neighborhood, and their spots in Maine.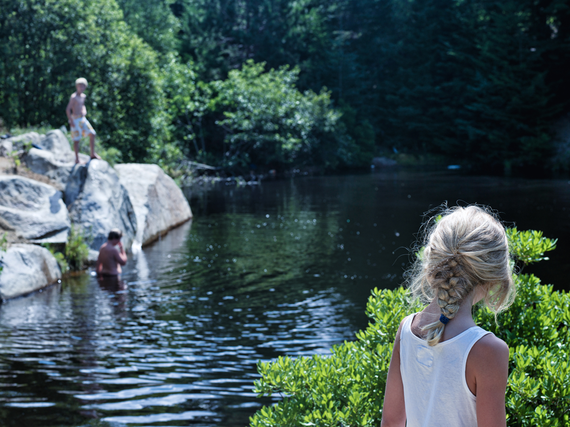 From there the process was simple. Winky would choose a photo from the week; she would email it over to Susan; Susan would use the photo as her writing prompt and email the resulting story back to Winky; and finally, Winky would put the photo and story in a folder marked with the week. Same thing next week.
I always had this visual of the photo going right out my window and over the roof of our neighbor's house and right into Susan's third floor writing room window, and then back.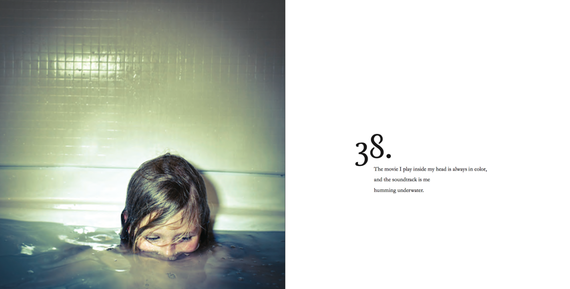 Winky says it was thrilling to receive stories in response to her photographs. She loved the way Susan would use her photographs as a jumping-off point and she was amazed with what she would come up with.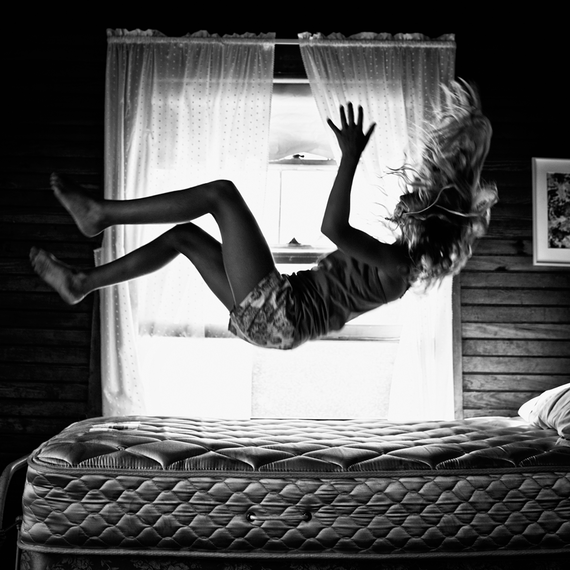 Winky's brother, who is a designer, was the first person to compile the project into a book. From there, Maine publisher, Down East Books took them on and created a book that was very similar to the original design. "Stop Here, This is the Place" is getting some tremendous feedback already and will be available to the public starting April 15th.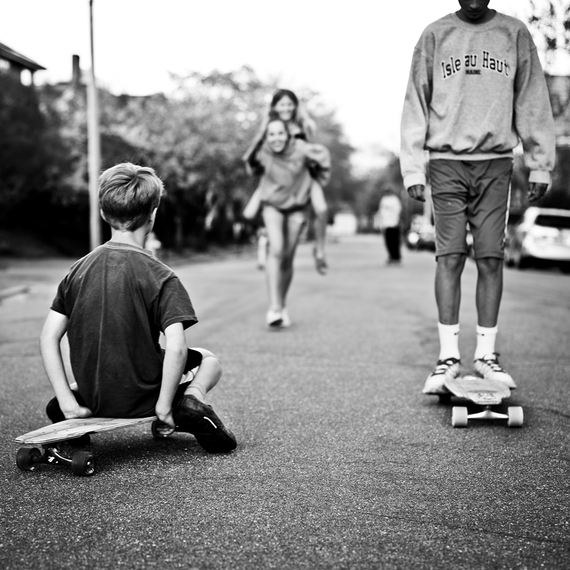 I hope it will get us all talking about what really matters in our days and years. We are all racing so much, and it just feels so good to stop and look around and feel, and I hope if you're holding this book in your hands you will do just that for a tiny bit.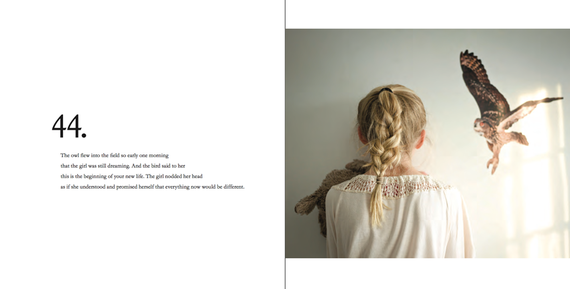 Wonderful Machine is a production company with a network of over 700 photographers around the world, and we love to share their stories. Check out more cool projects on the Wonderful Machine Blog!
If you're interested in this story for your blog or publication, contact anna@wonderfulmachine.com or call (610)260-0200.
Related
Popular in the Community