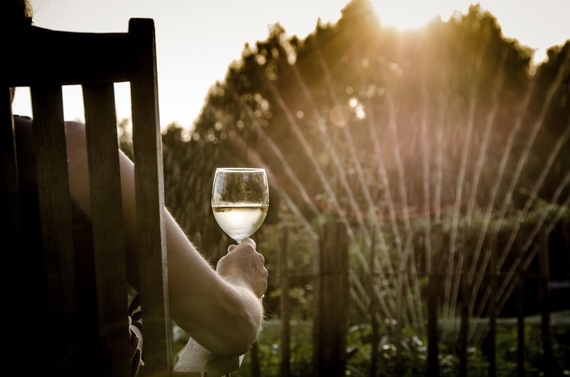 Being busy is a badge of honor. We brag about how little we sleep, how much we work as if saying, "Look at me! I'm a machine!" I know because I used to be this person. There are a few reasons for your being busy:
Avoidance: the busier you are, the less emotionally available you have to be for those around you -- family, significant others and friends.
You are a big freaking deal: great, now learn how to delegate. Even the former CEO of Baxter, Harry Kraemer, made it home every night to eat with his family. There are 168 hours in a week, let your values be your guide.
You suck at time management: How much time do you spend on social media mindlessly scrolling? Commenting on every picture? Going from Pinterest to Instagram to Facebook to Snapchat to Twitter to LinkedIn to Reddit? I'm going to guess it's a handful of hours per week. You could be using this time to take a class, learn something new, read a book, become a better person.
In the month of February, I had something on my schedule every night and weekend. I ended up with the flu and wishing I could just press the pause button. The flu forced me to cancel a bunch of meetings which I felt instantly good about. I paid attention to that feeling of relief and decided in the month of March; I'd only schedule one event in the evenings per week.
This does not mean I go home and watch TV every night. I do things that bring me joy and advance some type of goal whether it is reading or writing or going to restorative yoga. I've had to be pretty strict about this which means putting things on the calendar for April when it's the middle of March. Instead of feeling overwhelmed, I feel happier. I am more selective about how and who I give my energy to.
I've never been good at setting boundaries. I'm a giver and end up doing things I hate or spending time with people who I don't enjoy being around simply because I feel obligated to do so. This time management exercise is helping me set boundaries as well as come to appreciate the things and people that matter most to me.
So here is your assignment!
Track for one week how you spend your time, including your time at work and ask yourself the following questions: Are you fully efficient the entire time you are at work? Are you overscheduling yourself at work with too many meetings? What about outside of work? Do you have time to think and strategize and learn? How is your home life? Are you paying attention to your significant other or spending quality time with your children?
Don't make changes yet but pay attention to how it makes you feel. Are you anxious or tired? Do you get more energy or less energy from these things you are doing?
Determine what you can do differently? Can you push out meetings that are not time sensitive to later, so you don't overcrowd your schedule? Could you kill a few birds with one stone by inviting five friends over to an intimate dinner? Could you have someone meet you at work for coffee so that you don't have to travel to a meeting? Could you schedule a lunch instead of a dinner?
Could you change something about your routine such as your workouts, so you do shorter, high impact sports vs. going as fast as a sloth on an elliptical machine for 1.5 hours (I'm making fun of myself...). Could you set a schedule for your social media and email so you have a longer period of focused work, and thus you are more efficient?
I have to believe that what you do and how you live contributes to your overall health and well-being. So why wouldn't you start by analyzing how you spend your time?
Originally published on my personal blog which mostly addresses mindfulness.
Related