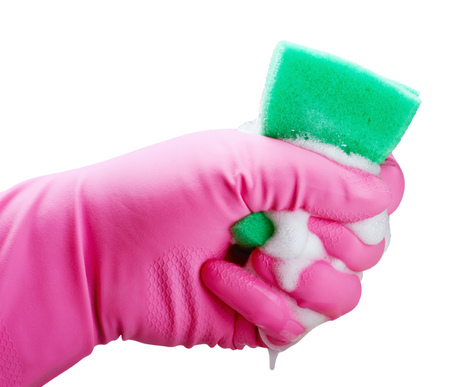 I was waiting for an appointment with my insurance agent. In the corner of the reception area was a collection of toys. A woman was also in the reception area and her two young boys were giggling over one of the toys. It was not loud; it was actually refreshingly comical. As I was finally ushered back to my agent's office, the receptionist commented, "That's why our ceiling has acoustical tile...to absorb noise like those kids."
Her prophylactic comment gave me pause. Customers are lovers of sensory stimulation. Most prefer their senses get invited to a carnival experience, not a conventional one. Gloomy, dreary, and quiet might be an appropriate feature for a funeral home, but not for an experience that should be remembered with a smile or a swoon. Yet, we inadvertently or absentmindedly sanitize, sterilize, and containerize the experience. And, lackluster is never neutral; today it is clearly negative.
Here is the world through the kaleidoscope perspective. Happy music is never far away. Frontline employees are costumed--maybe just a colorful pen or flower is all that is needed to change business casual into business charming. There is an abundant use of rich color. Animals can sometimes have a place. Your senses are fooled into thinking you must be at a theme park. Typical offerings are punctuated periodically with something unique or clever. Need a few examples?
https://www.youtube.com/watch?v=6ToCN7TvLdU
Miller Bros. men's clothing store in Atlanta placed a giant gumball machine on the table in their entrance foyer. Beside it is a bowl of shiny pennies. Guess where junior goes while daddy is trying on clothes? The ultra modern Fairmont Pacific Rim hotel in Vancouver puts colorful box of pick-up-sticks, an antique yoyo in its original box and a kaleidoscope on the high tech industrial strength desk in guest rooms. The contrast adds charismatic personality to concentrated productivity.
Jack Daniels Old Time Barbecue Cookbook added a recipe for roast possum, country-fried beaver, and barbequed rabbit right in the middle of otherwise normal fare. Think of the fun their staff must have had with the whimsical addition; consider how many smiles the discovery has created for cookbook buyers. At Betty's Grocery in Helen, GA you can buy marbles by the cup, watch bees making honey through a viewing glass or gaze at antiques adorning the grocery store walls.
Nicholson-Hardie is a nursery & garden center in Dallas known as the "garden center with the cats." Why? Lounging on top of the large checkout you will encounter one of two large calico cats. Beside them is a business card holder with their business cards: Frankie Cat and Sammie Cat. And, their job title? The Rat Pack.
We live in an era of stimulation that stays lodged in the memory of customers. Remember the half time show at the last Super Bowl? Katy Perry rode a giant glass lion as she sang her hit song "Roar" and then jetted around the arena with fireworks in the background. That day over 100 million people had their standard for a great experience elevated. Over 50,000 guests visit the Magic Kingdom...every day! It is time to get out of the plain vanilla service business. Take the gloves off your customers' experiences and go a little wild! You will be the talk of the town and the toast of your customers.
Calling all HuffPost superfans!
Sign up for membership to become a founding member and help shape HuffPost's next chapter