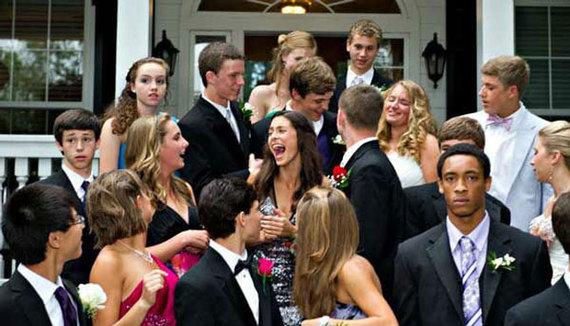 This article contains explicit language.

If you're not black you shouldn't be saying "Nigga". Plain and simple. It doesn't matter how many black dudes or girls you've slept with or that your best friends are black or that your best friend's dog is black or even that you live in the "ghetto"; if you're not black that word or any variation of it should not leave your mouth. There I said it. Simple right? This thinkpiece should be over. This might just be the shortest thinkpiece in history right? Wrong.
Somehow, the topic of who and who shouldn't say "Nigga" has become some complex abstract discussion. Don Lemon has a panel discussion on CNN about who can say 'nigga' or something similar to that discussion at least once a month. The result of this panel discussion is always an ether from Marc Lamont Hill with a supporting ether by whatever rapper Don managed to get on his show. To some people like Don, no one should be saying the word. His logic echoes respectability politics; how can we expect others not to say it if we can't stop saying it ourselves? While others, like a large portion of our favorite rappers, feel as though 'nigga' has become a positive term of endearment instead of the original racist negative sub-root.
Rap music is the biggest generator of culture in human civilization. You see all those companies tweeting things for their lame products while simultaneously finding "creative" ways to interject rap lyrics into those tweets. The things rappers rap about and the clothes they wear in their music videos people want to emulate. Don't even front like you've never rocked a bandana around your head like Pac or attempted to find a pair of shutter shades after seeing Kanye wear them in the 'Stronger' video. If you're saying you never have then you're just lying to yourself and should find a confessional and a rosary as soon as possible.
Rap music holds an even bigger impact on our vernacular, whether it be Pimp C with "Trill"(1987), Lil Wayne with "Bling Bling"(1998), Kanye with "Cray"(2011), Chief Keef with "Thot/Thotties"(2013) or Drake with "Woes"(2015); when people hear these words they add it to their everyday vernacular. The people hearing these words aren't just black people anymore. Rap has evolved as a genre and the listeners are just as diverse as the rappers themselves. It's not just a black 17 year old listening in Harlem anymore, there's the white boy from small town Iowa listening and not just adding "woes" to his vernacular but "nigga" as well with a sense of unabashed entitlement. If you ask him why he uses it he'll just tell you it's just a word and everyone should be able to say it because it's just a word. The blame falls at the feet of people like him who find it so hard and simply refuse to erase a word from their vocabulary out of the respect and comfort of black people and not at the feet of the rappers who use the word in their songs.
Is saying 'nigga' something that is so important to you and the way you go about spending your 24 hours? When it rolls of your tongue do you feel better about yourself? Does saying 'nigga' make you feel a little more black? If you can omit 'faggot' and 'bitch' from your vocabulary then why is it so hard and strenuous for you to omit 'nigga'? Is it easier to omit the former of the three because there's bigger societal ramifications if caught throwing those words around or is that you just feel entitled to use 'nigga" because you feel that you are part of the culture of 'nigga' even though your only ties to the culture is through an iTunes purchase?

"I might see Trinidad James on the street and call him 'my nigga.' You know why? Because he is my nigga. And the difference between Trinidad James and you, is that Trinidad James has to deal with the same oppressive situations. He was born into a world where anti-black racism prevails. He lives in a world where police might shoot him on the street no matter how much money he has. We share a collective condition known as 'nigga.' White people don't." - Marc Lamont Hill
It's not just white people who have no problem using "nigga" but non black people of color as well. The problem with the term People of Color (POC) is that it has lampooned a group of people together as if they each face the same struggles and have been facing the struggle since the beginning of time. What get's lost is that the term "People of Color" derives from "Free People Of Color" that people who had African ancestry in the late 1700s and 1800s were called when white people didn't feel like calling them a "nigger" or a "colored". Just because we are living in the same hoods and being denied the same jobs and opportunities. it doesn't mean that our struggles have been sewn by the same thread to make the same ugly polyester sweater.
I'm sure some of the black people reading this are thinking, "hey it's just a word there are bigger issues we need to worry about like police brutality and Donald Trump trying to deport our muslim brothers and sisters" but, who said we can't chew gum and walk at the same time? All three issues are not mutually exclusive and to say it's just a word is hypocritical. Because, to act like you wouldn't be running to HR like you're Usain Bolt with your lawyer on the line ready to sue the minute your white boss switched up the "man" in his daily "hey man how was your drive to work today" to nigga; is another thing you're lying to yourself about and need to hit up a confessional and find a rosary for.

At the end of the day not every non-black person isn't going to say nigga or not want to. There's always going to be some Sally who names her group chat name "my main nigs", a cornrow wearing boy named Post Malone who looks how Shia LaBeouf would if he didn't shower and says 'nigga' in a short vine and refers to people on Titter by it, a Carlos who pleads daily to his black friends to say 'nigga', a Madonna who is a mother of two adopted black children and calls her white son a 'nigga' on an Instagram post, or a Ben who listens to 'niggas in paris' in his moms Subaru one friday night after a highschool football game with his friends and raps every single word. But, if you want to say 'nigga' then be ready to get treated like one and if you don't then keep that one syllable five letter word out of your mouth unless you're ready to be crossed up by some 'niggas' who aren't like that token black friend who lets you call them one.
Support HuffPost
Every Voice Matters
Popular in the Community