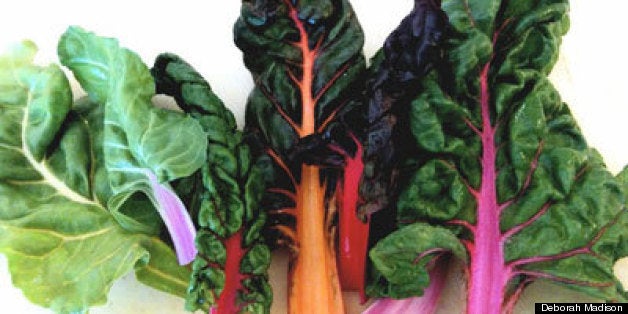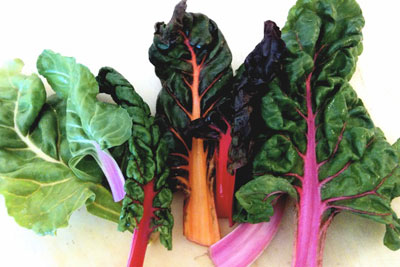 At a reading a few weeks ago in Portland, Ore., I finally blurted it out for the first time: "I hate the word veggies!" There was a stirring in the audience. I expected trouble, but instead, there was a solid murmur of agreement. One chef, Cathy Whims of Nostrana, said she couldn't stand the word either, but was sometimes horrified to hear herself using it on occasion because it's just around so much. Like using "like." Can we make it go away?
And why would I bother to have and squander any emotion at all about the word veggies? I've wondered myself about why I don't like it and won't use it. I think it's this: The word veggie is infantile. Like puppies. Or Cuties. It reduces vegetables to something fluffy and insubstantial. Think about it: We don't say "fruities," or "meaties" "or "wheaties" -- unless it's the cereal. We don't say "eggies" or "beefies." We don't have a Thanksgiving birdy; we have the bird. But we don't seem to be able to say vegetable. Certainly it's no longer than saying "Grass-fed beef" or "I'll have a latte."
Veggie turns vegetables into something kind of sweet but dumb, and in turn, one who eats a lot of vegetables might be construed as something of a lightweight, but one who can somehow excused. "It's just veggies, after all. They'll snap out of it."
But the word isn't used just by errant omnivores. Vegetarians are very fond of the word too, and they use it all the time. Plant foods, especially vegetables, are the backbone of vegetarian magazines, yet even there they're reduced to veggies. I think vegetable is a more dignifying name by far. Just think of what plants do and what they've gone through to be on our plates.
They've been moved all around the world and gone rather willingly to where we humans have wanted them.
They've been altered to be pleasing to human palates.
They have adapted to all kinds of circumstances and survive against all odds and at extremes ranges of heat and cold, wetness and aridity.
The tiniest sprouts can move concrete. Eventually.
They can be dangerous and deadly, or they can be tender and sweet. And some come close to being both in the same plant. Like potatoes and tomatoes.
They can cure ills. For example, aspirin comes from willow; liver remedies are derived from members of the aster family, which include artichokes, burdock, chicories, milk thistle and lettuce among others; brassicas may prevent cancer. There's the whole pharmaceutical stance one can take regarding vegetables given the truly amazing nutrition they offer.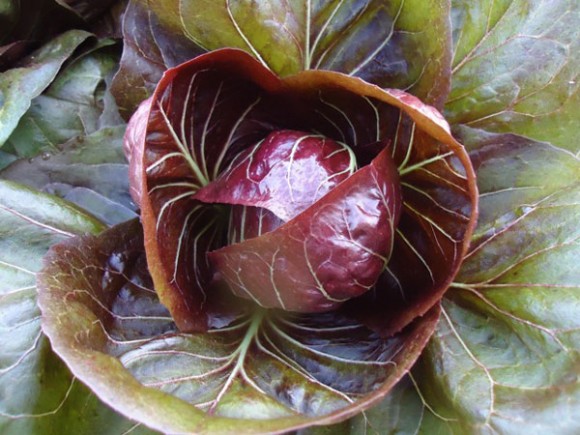 Vegetables have serious means of protecting themselves -- with spines and thorns, or by emitting subtle odors or substances. They can keep other plants at a distance so they alone can make use of limited amounts of water and nutrients; they can find ways to use other plants to climb on. Seed pods are cleverly designed to attach a ride to a jacket, a hat, a dog's fur to be carried elsewhere to grow. (The burdock burr was the model for Velcro.) And they can defend themselves against predators; pinions discharge a sap that keeps bark beetles from boring in. (The food part is the pine nut).
Plants also keep other forms of life going by attracting bees and hummingbirds, moths and insects, which they feed. They can sometimes cajole birds into carrying away their seeds to plant elsewhere. Plus they give us flowers and fruits in abundance. We love honey of all varietals -- especially that derived from thyme, a member of the mint family, and flowers, too. We even use flowers in the kitchen.
Their seeds can sometimes last for hundreds of years or more. Some sprout only in fires, which is one reason burned forests can recover some kind of growth soon after a fire.
They don't complain when we waste them by using only the most tender parts and ignoring rough-looking leaves and stems and cores. Chickens are grateful for them.
In short, plants are generally quite amazing, strong and clever beings that evolve with time. Whether you are an omnivore or a vegetarian (or a chicken), we all benefit by eating plants. Plant foods. Vegetables. Fruits. Seeds. Stalks. Heads. Crowns. Skins. Cores.
I hadn't thought about it when I was working on Vegetable Literacy, but I think -- I hope -- that the book, among other things, offers a way to go beyond the "veggie" concept of vegetables by introducing them as the eccentric and powerful personalities they are.
Rainbow chard. Credit: Deborah Madison
Radicchio. Credit: Deborah Madison
Related